Are you ready for the biggest night makeup trends and ideas ever? Don't miss scrolling down the page and find out the best ways to practice night-out makeup. If you are having a date night with friends out there, shine with any of these night makeup ideas. We have selected the ones that will perfectly suit any skin tone and eyes color, so you won't have any trouble experimenting with any of the makeup looks.  Try them all until you find the makeup look that best suits your face shape, skin tone, and eyes color. Enjoy experimenting with new makeup ideas. 
Bronzed eyes
Do you want to take your night makeup to a whole new level? Opt for bronzes, coppers, and light browns. These shades make for a sultry evening look, especially for a date night. Bronzes, coopers, and lighter brown shades go perfect with any eye color. Shine with this choice of makeup colors and get your mesmerizing look.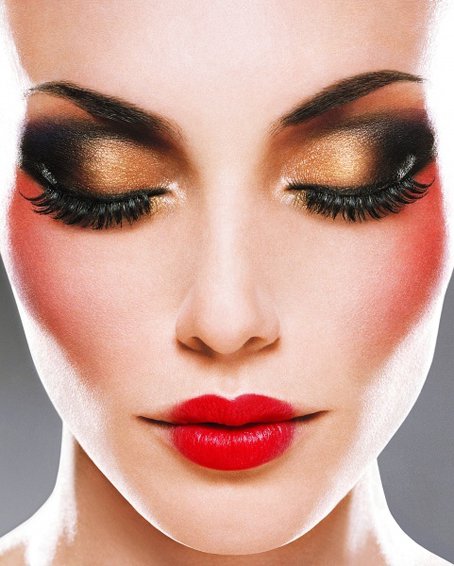 source
Two-toned lips
Has it happened to you to just can't decide which lipstick to wear for a night out? Well, those times are back behind us, since the newest trend of wearing two-toned lips entered the fashion scene. The trend involves wearing two lipsticks at the same time but unlike Ombre or gradient lips. Instead, the style keeps each color completely separate. You can work this trend in two ways: by choosing complementary colors or clashing colors. Red and pink are perfect combinations of colors to choose from and rock the trend the best way possible.
source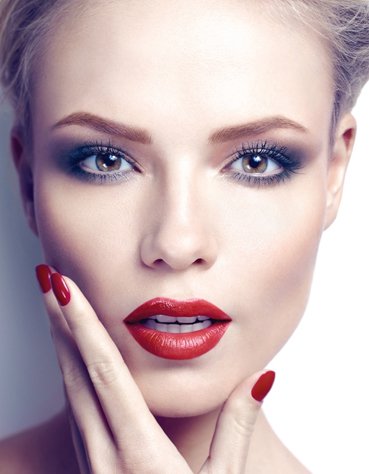 source
Bold lips
Is there something more popular than bold lips nowadays? Bold is the sign of this spring/summer season and we are going to look bold hues everywhere around us in the upcoming season. Well, when it comes to night makeup, especially lips makeup, the best is to choose bright red lipstick for your lips. That is the easiest way to instantly up the ante and take your look from day to evening. Go matte or shining according to your preferences and fashion taste. Both choices are trendy and adorable.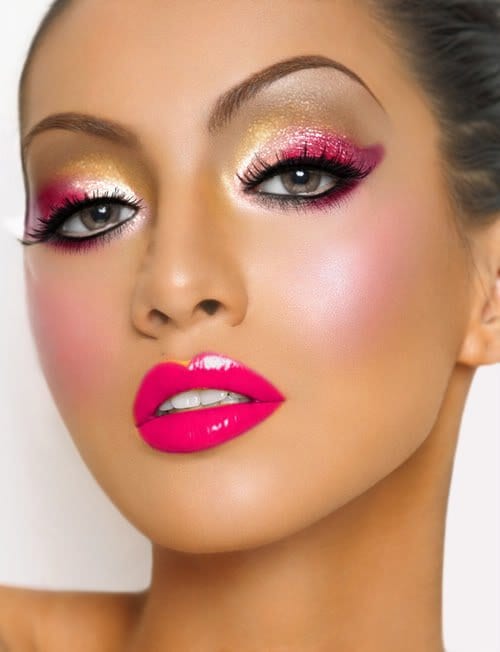 source
Buzzing bee
Layering yellow eye shadow on top of eyeliner for a double liner effect is a perfect way to insert yellow into your makeup routine. Don't miss one of the funniest night makeup look for the season. Apply your liquid liner first, and then follow up with the yellow one on the top. Follow the same line and shape for a better look.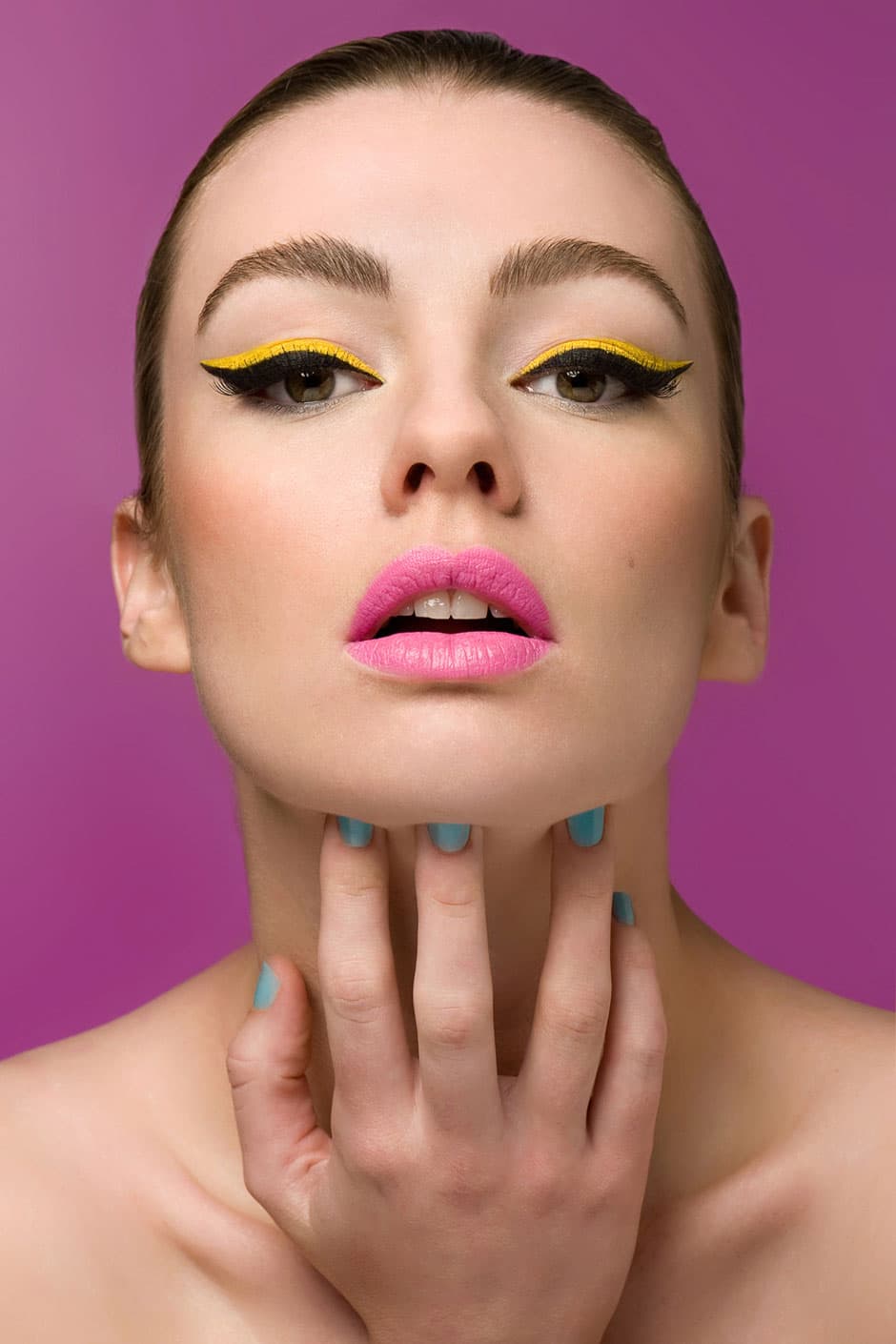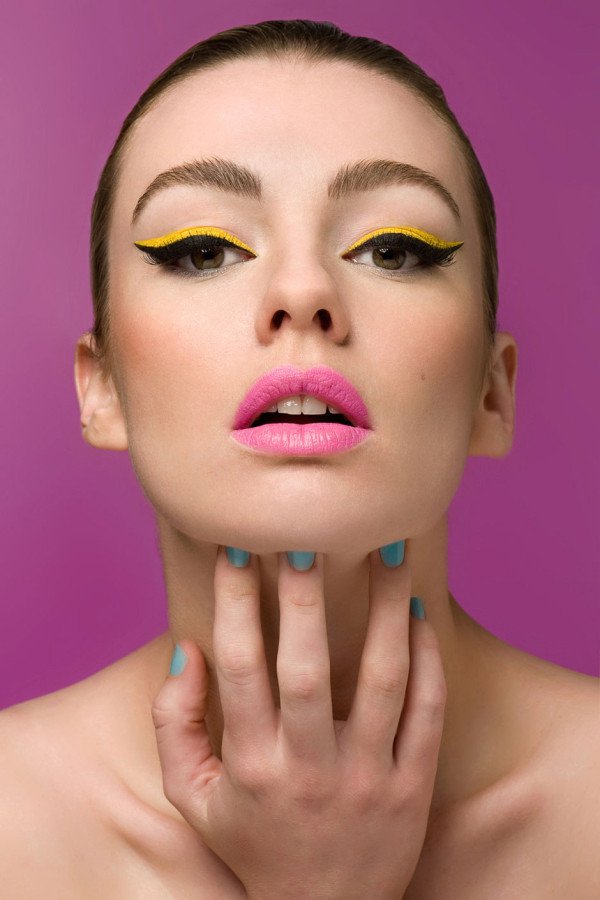 source
source
Glossy eye shadow
Are you bored of choosing simple makeup for your eyes already?  Do you want to experiment with new makeup trends that will make you stand out from the crowd? Throw a little gloss on your eyelids and see how the magic happens. Women, who dare to go a step away from their go-to eye shadow palette, could change the boring eye shadow palette by adding a little gloss on the top. Shining night makeup ideas are a perfect choice for New Year's Eve or any other event that demands shimmering and glossy looks.
source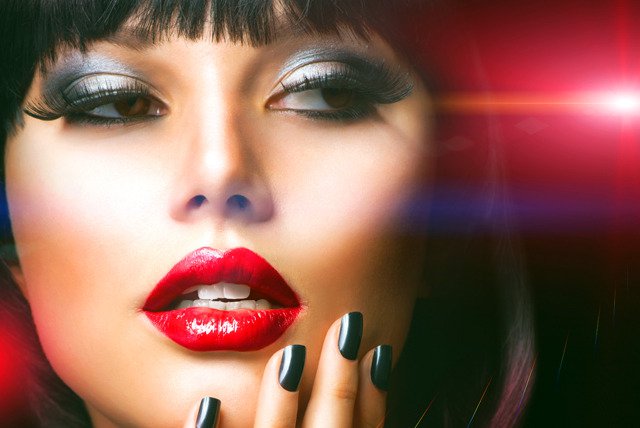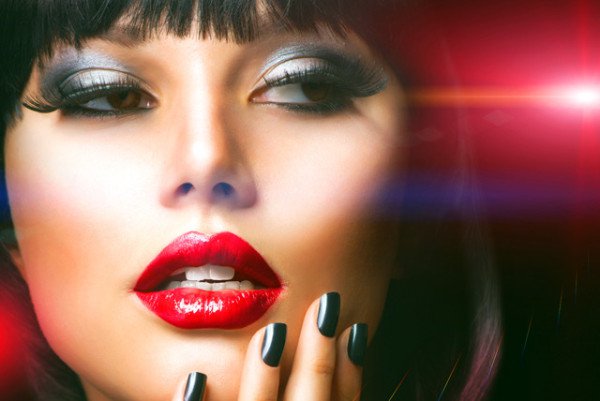 source
Ombre lips
Ombre as a fashion trend has been so popular during the last few years. No matter if it comes to clothing, nails art design, or makeup, the trend is very popular among modern women. In order to get the desired Ombre lips, the best is to start graduating your lipstick color from light in the center of your lips to dark around the edges. The Ombre effect will make your lips look fuller and more adorable. If you are planning a memorable night out, don't miss a memorable night makeup either.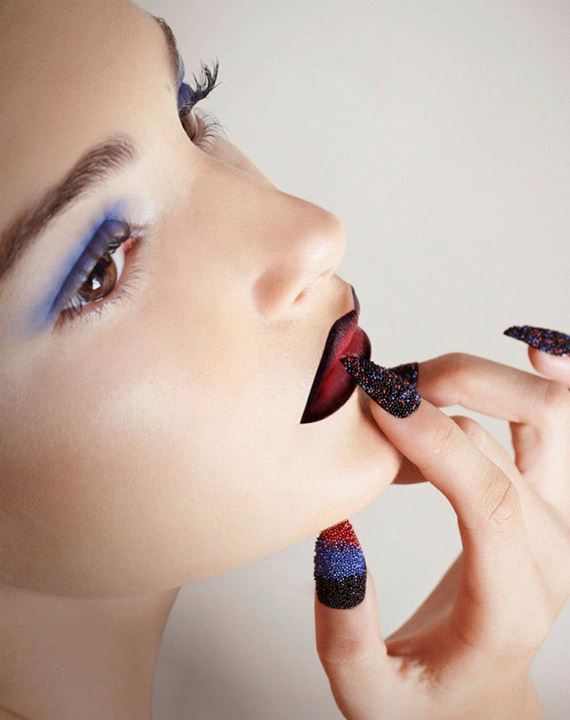 source
Metallic lips
Do you dare to go bolder when it comes to your night makeup? Then, forget everything about red or any other color when buying your next lipstick. The shine that a metallic lip provides weaves an optical illusion that your lips are fuller than they really are. You will definitely adore experimenting with metallic lips when having a date night with friends up to the early morning hours. The best is that you don't even need to get a new lipstick at all. All you need for your metallic lips, you already have in your makeup bag. Take lipstick, gloss, and a little eye shimmer and create the best metallic lips ever on your own.
source
Jet black liner
Do you want to make your eyes pop? One way to do it is by eyeliner. The dark jet-black color will make your lashes appear fuller. This is a win-win effect you shouldn't miss. What is even better, black eyeliner will perfectly suit any skin tone and eye color. You can apply black liner no matter your age.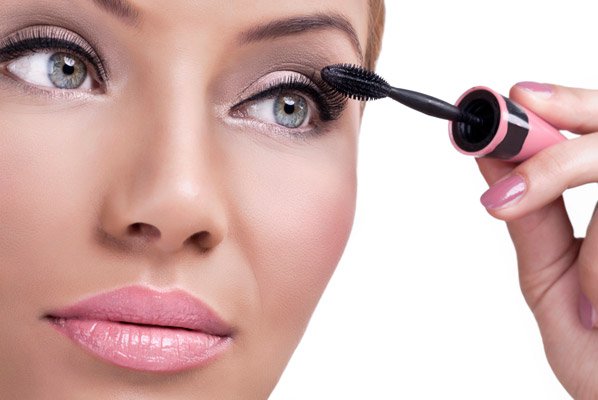 source