There are three words that can describe the Boho-chic style the best: artistic, relaxed, and liberated. It is a fashion style strongly related to hippie fashion. Natural fabrics and retro patterns, neutrals and warm shades as well as statement accessories are the biggest representatives of the Bohemian style. Indeed, Bohemian style is not only a fashion trend; it is more cultural in its own ways. It is closely associated with the hippie fashions of the 60s and 70s. Today, the wide variety of clothing and accessories that define the Boho-chic style make it an actual phenomenon.
What does Boho-chic style mean?
The Bohemian style comes with a long history. Its origin date back to the 60s and 70s.  the style, also known as "Boho-chic style" or simply "Boho" features a variety of natural materials, earth shades, and hippie-inspired patterns.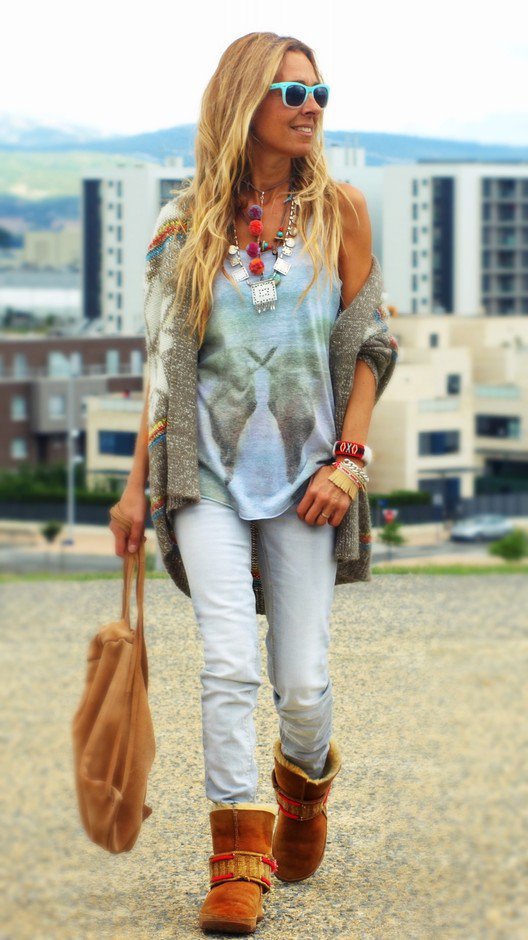 source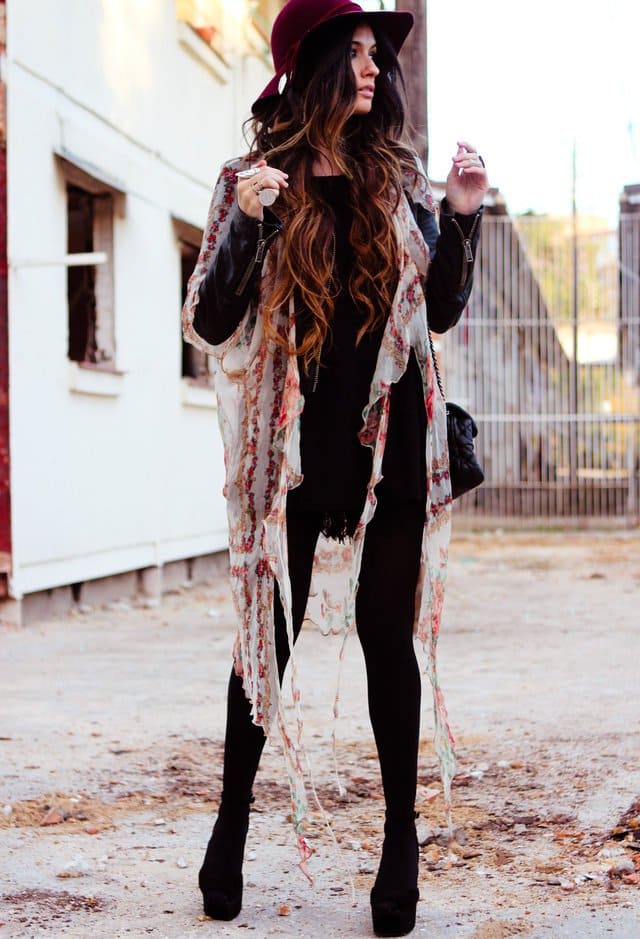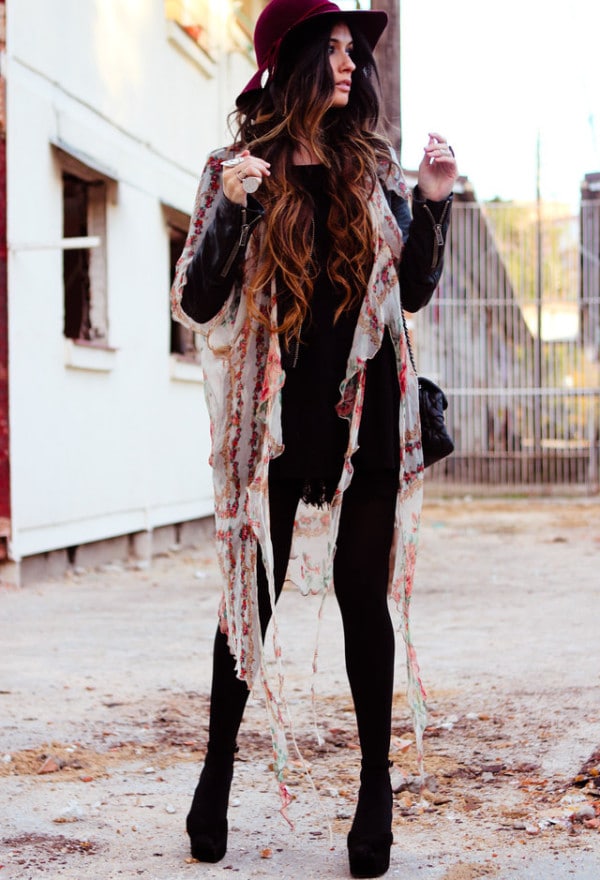 source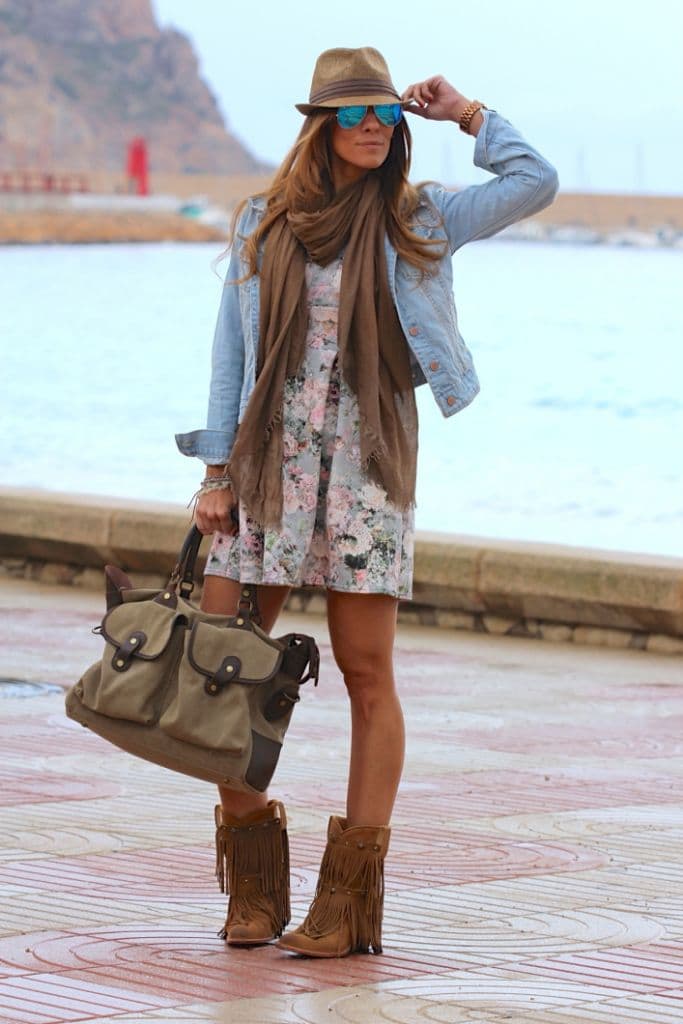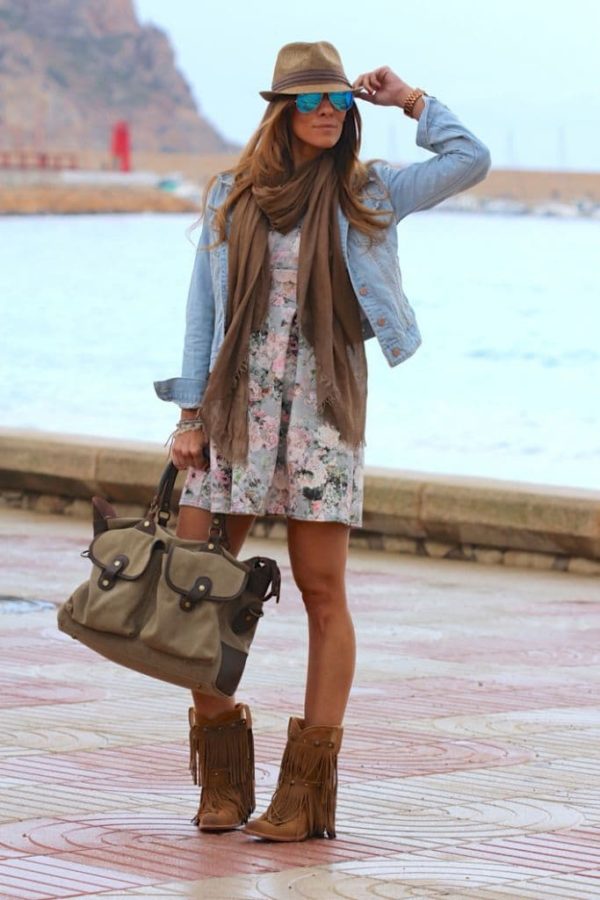 source
Where does the Boho-chic style come from?
Its origins are strongly correlated with the bohemians. It is a counterculture that appeared after the French Revolution in France. The reason that lies behind the first Bogo-chic style appearance is the fact that the Revolution made many artists plunge into poverty, as a result of being deprived of the former system of patronage.
Is there a difference between Bohemian style and hippie?
There may be some differences between the Boho-chic style and hippie. For example, Bohemian fashion is laid back, unconventional, and very expensive. The only thing that relates the two fashion trends is that both are free-spirited and refuse to dress in order to comfort. Bohemians are more romantic than hippies.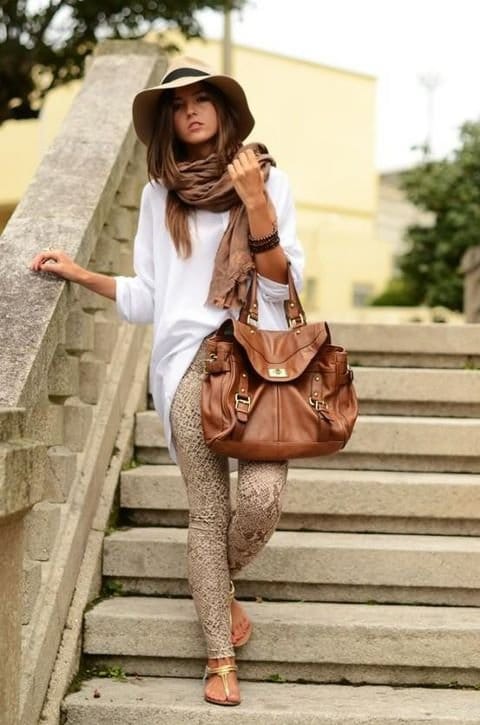 source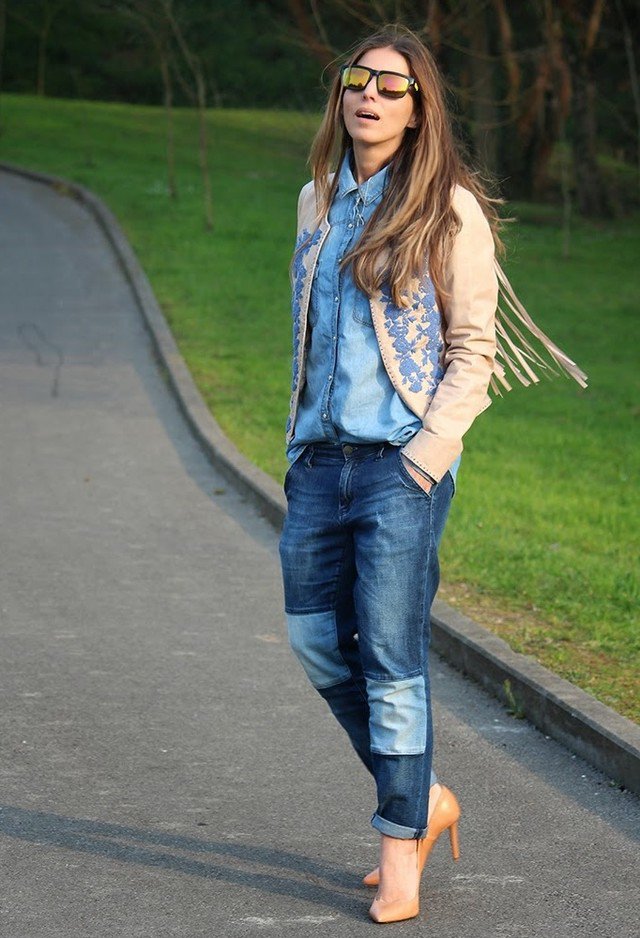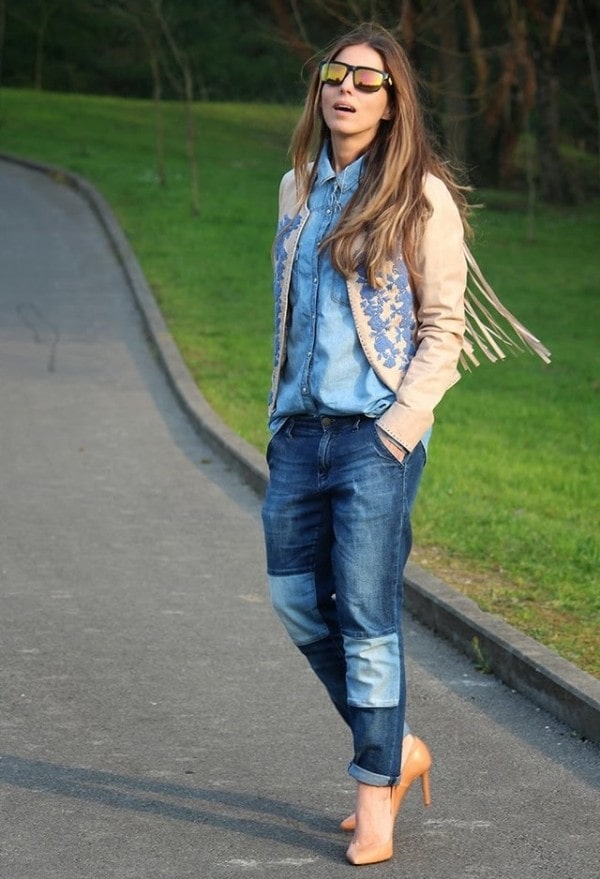 source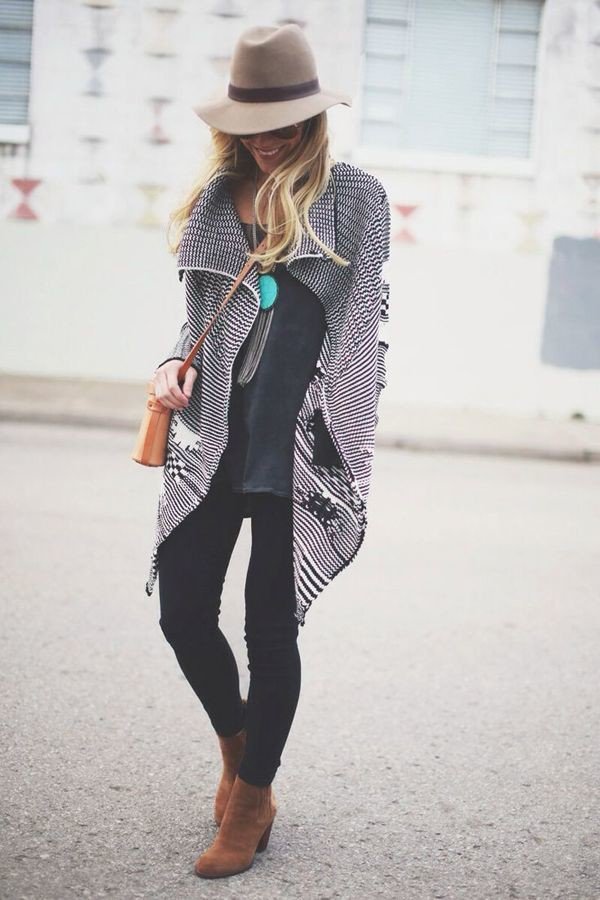 source
Boho-chic style must-have staples
Are you looking for the must-have staples for starting a Boho-chic style?  Don't miss the following key pieces that are Bohemian style must-have wardrobe staples. We are listing the pieces that you need to have in your wardrobe that you need to mix and match for creating the best Bohemian outfits ever.
The color palette
Before we list you the wardrobe staples that every Boho-chic style woman should have, we are sharing with you some tips about the color palette that you must follow when creating a bohemian capsule wardrobe.
Tip number 1: Include both warm and cold colors. The best is to keep creating a collection of clothing in 6 to 12 hues. For a more minimalistic style, you need to opt for fewer colors from the palette. However, if you love prints and still aim for the Boho-chic style, then you should opt for more colors.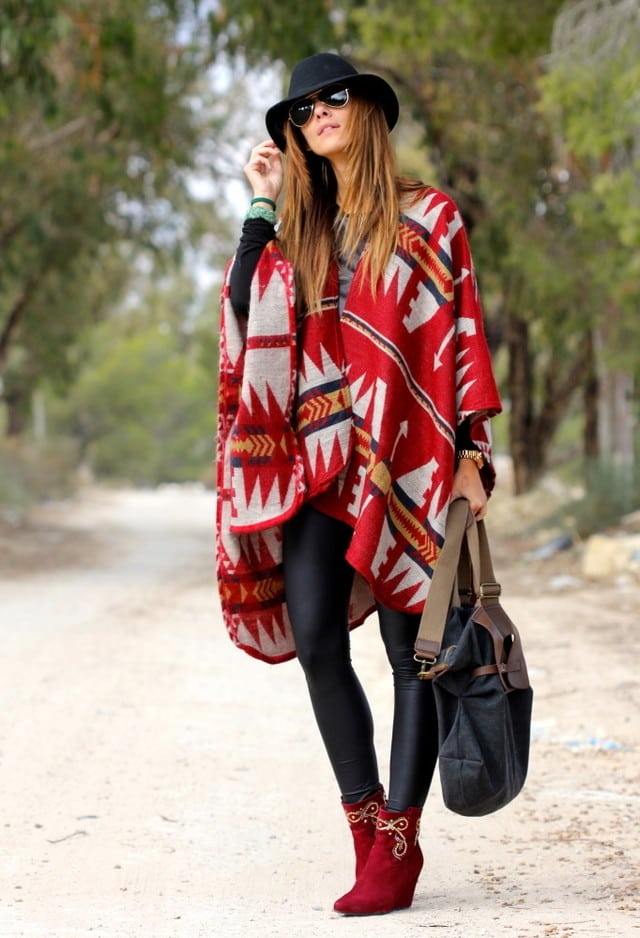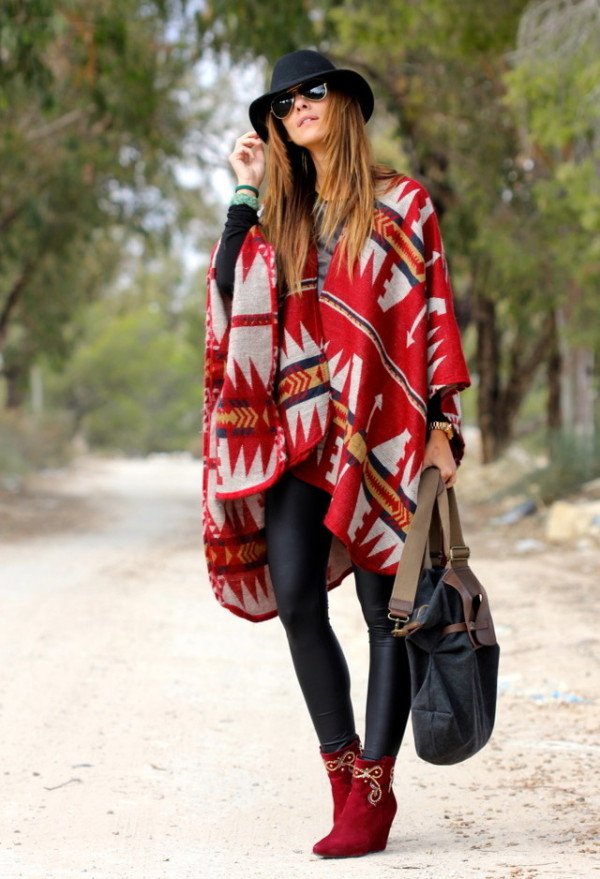 source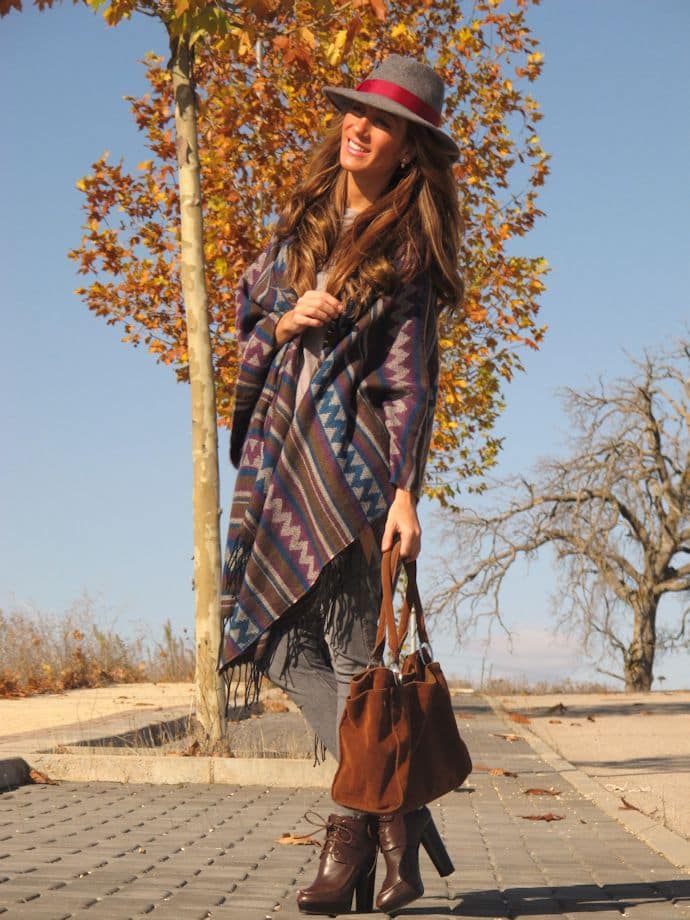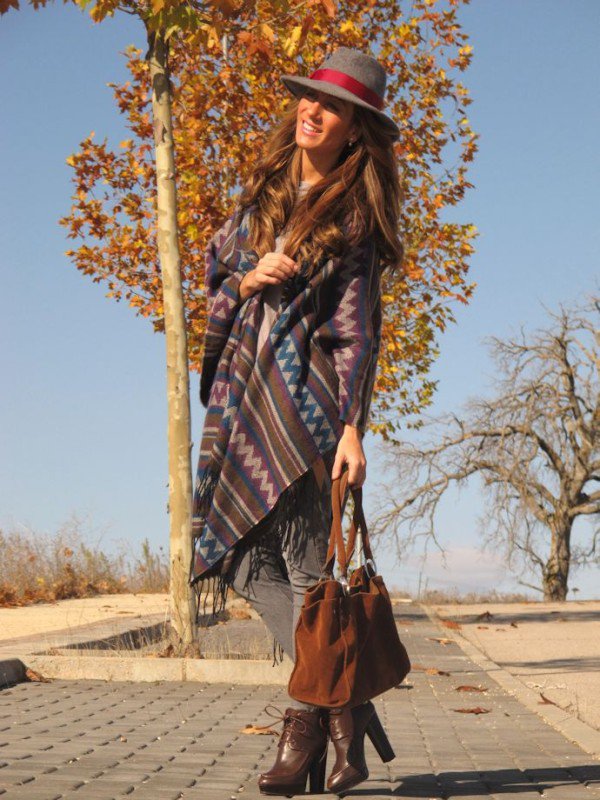 source
Tips number 2: Use sister and cousin shades. The best is to keep choosing neutrals in different shades. For example, you can opt for brown and choose three different shades of it, like caramel, maroon, latter, or terracotta color. You can easily combine them with four shades of blue (which is a perfect color that complements brown), like turquoise, steel, sky blue, and navy. You keep the rule of choosing between 6 and 12 hues and the rule of choosing matching colors that are easy to be mixed up together.
Tip number 3: Include neutrals and pastels. You can also add some rich hues too. However, strongly avoid artificial and neon colors.
Tip number 4: When mixing patterns the best is to start with a color palette. This way you will keep to colors that do match each other and complement the entire print.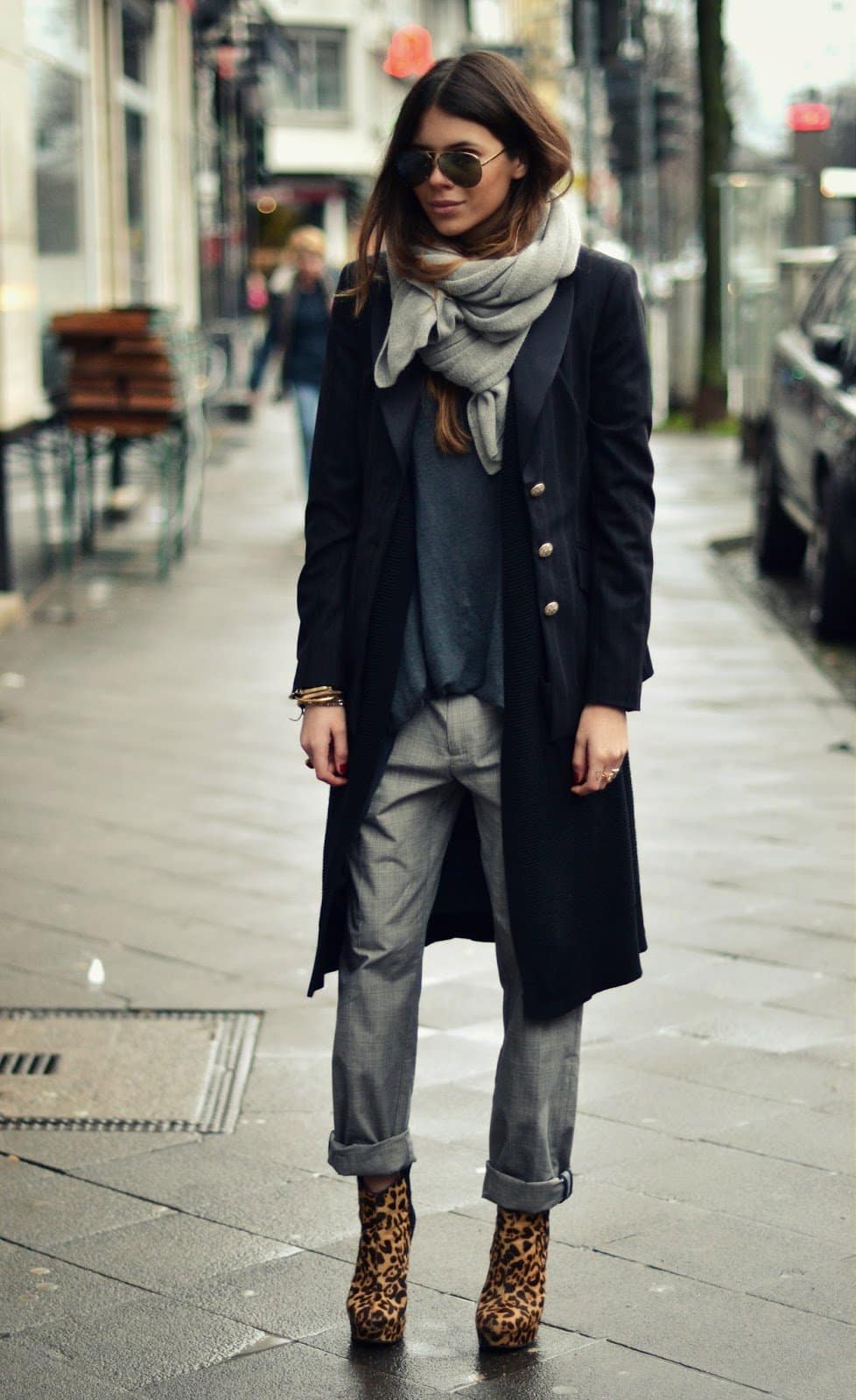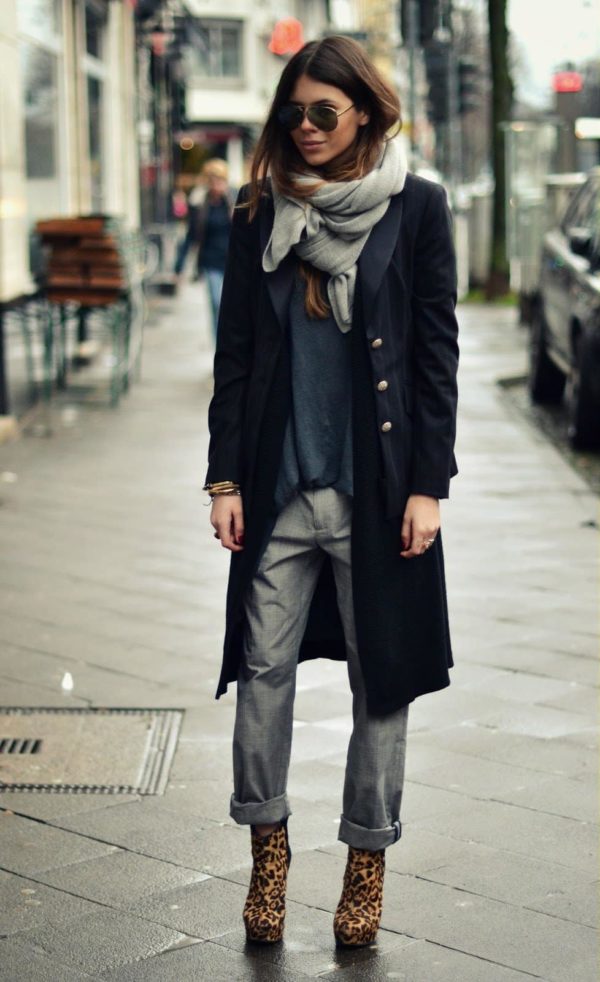 source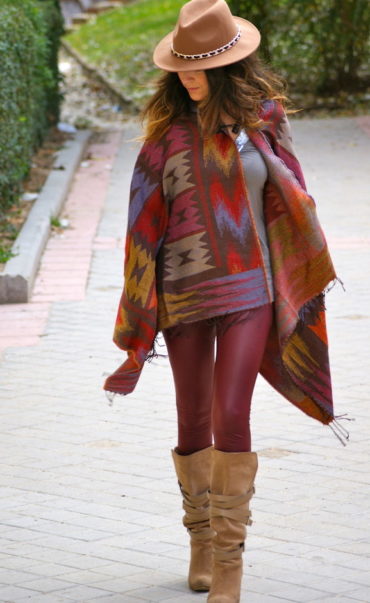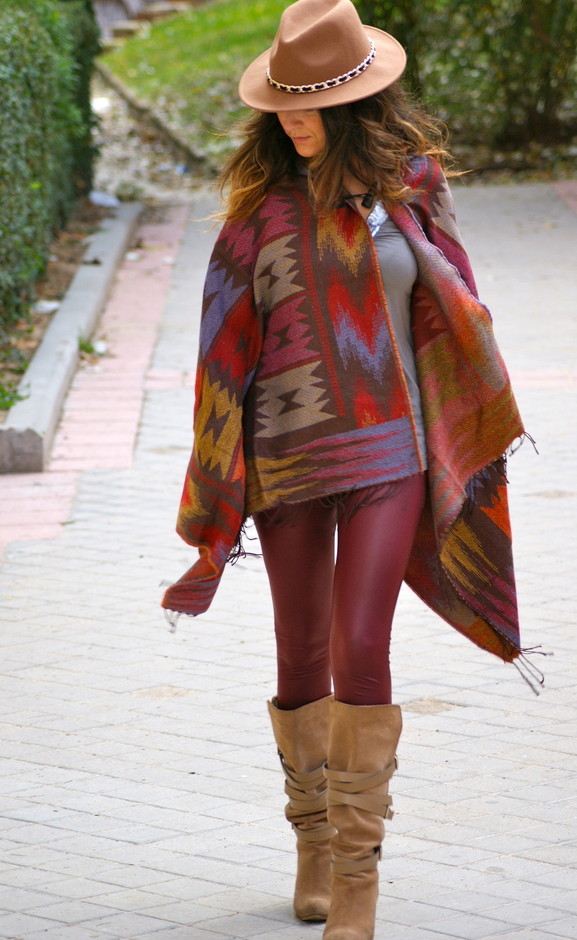 source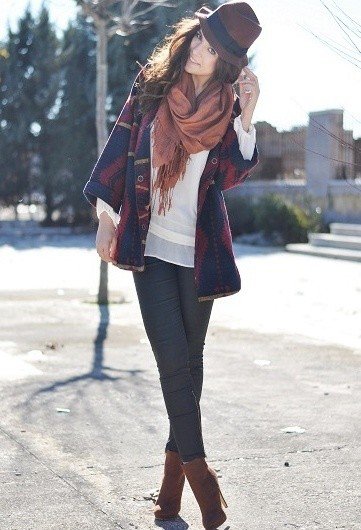 source
The tops
When it comes to tops that a Boho-chic woman should have we recommend you to opt for pieces that have loose and relaxed fits. Opt for ones with half-length or three-quarter length sleeves. Choose tops with various decorative trims like pompoms or ethnic prints. Embroideries and mixed print designs are also allowed with the Bohemian style. Every woman should have at least one white lace top, an ethnic printed top, a mixed print tunic, and an embroidered blouse if she wants to style Boho-chic style outfits.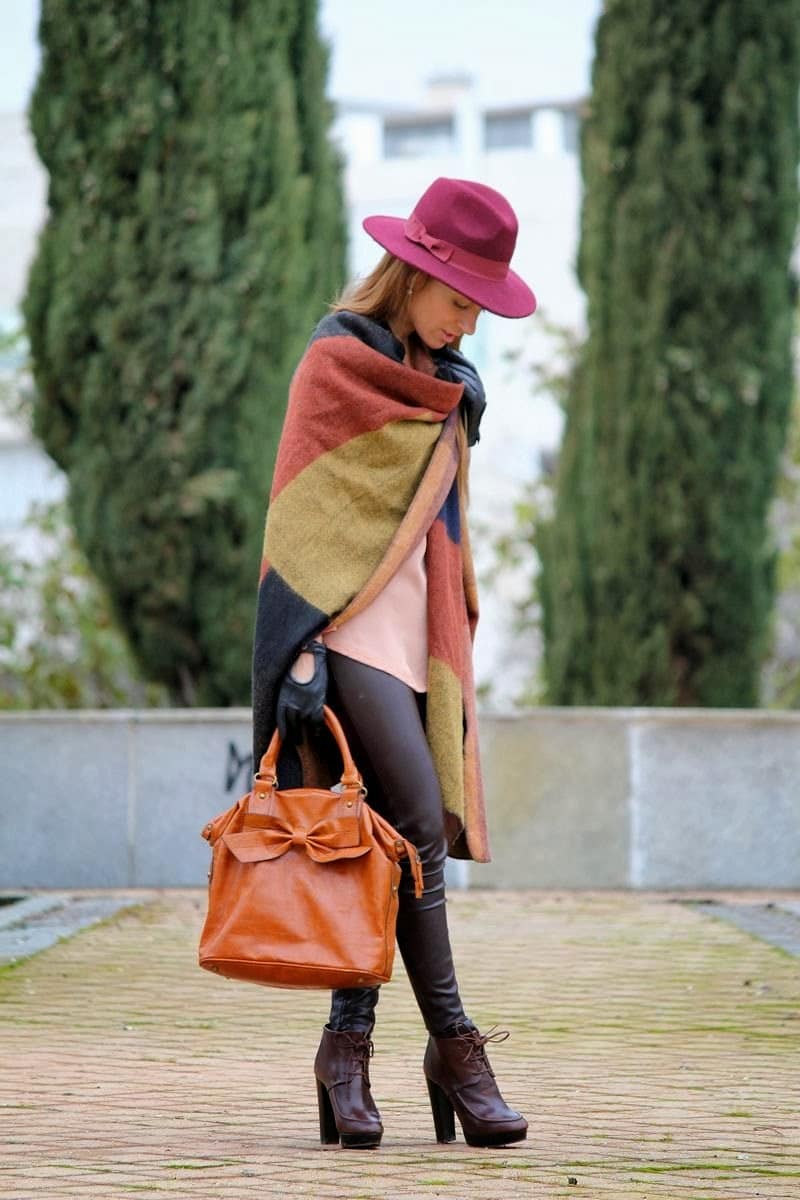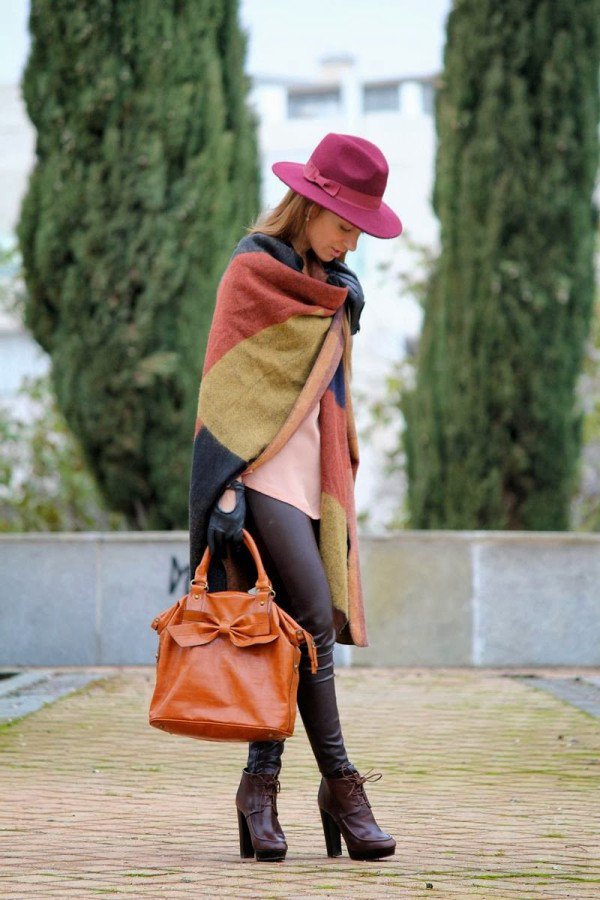 source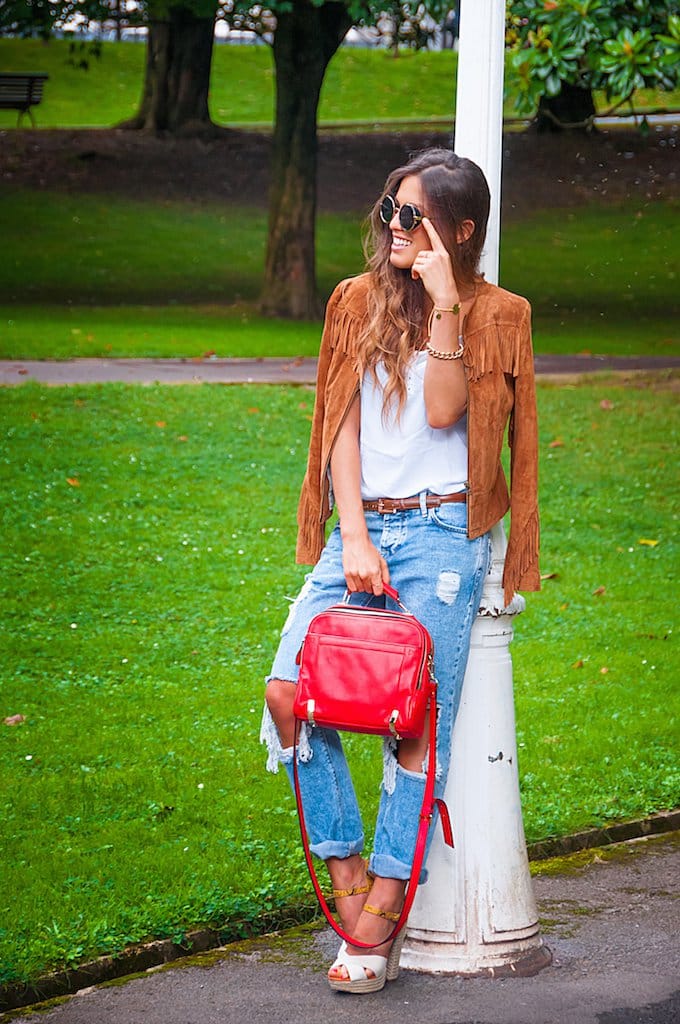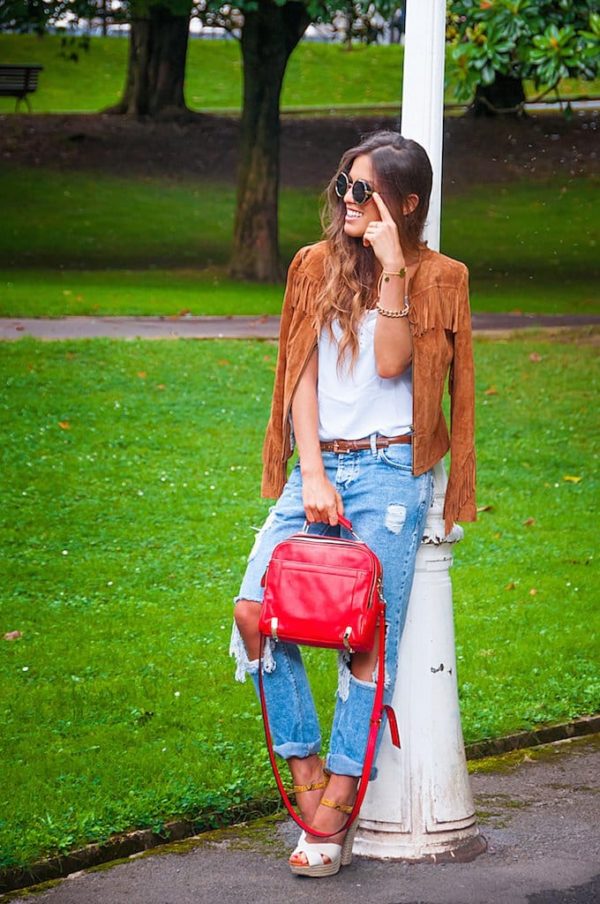 source
The Bottoms
For the bottoms, the best is to opt for flared silhouettes. You can choose flowy and flouncy skirts as well as mixed print skirts. Embroideries are also one of the decorative elements that you can add to your bottoms if you are a Boho-chic style woman. Don't miss to include a pair of flared jeans in your Bohemian style capsule wardrobe. A Boho print maxi skirt is also a must-have piece. Harem pants or distressed denim shorts are the perfect choices for styling eye-catching summer Boho outfits.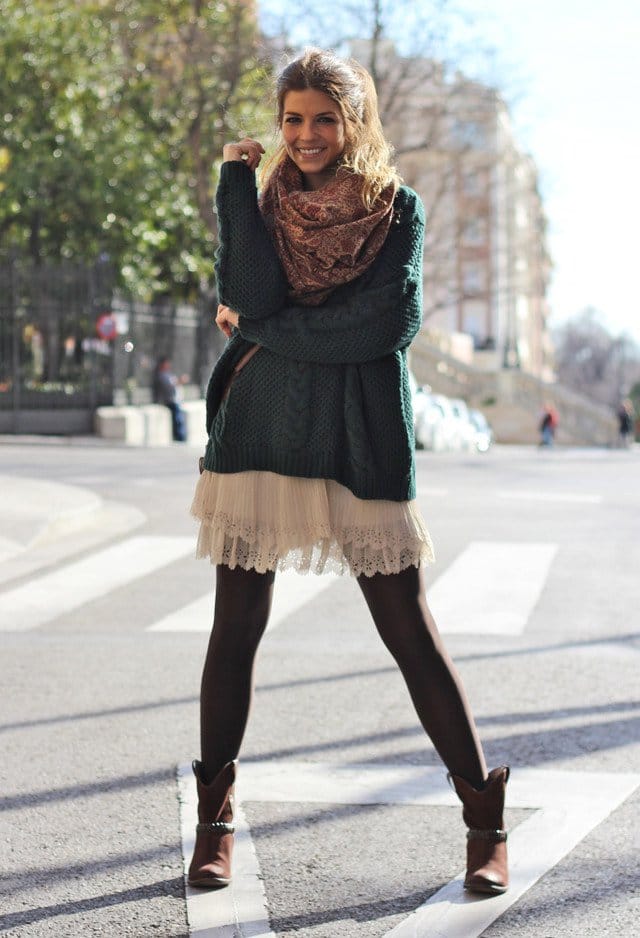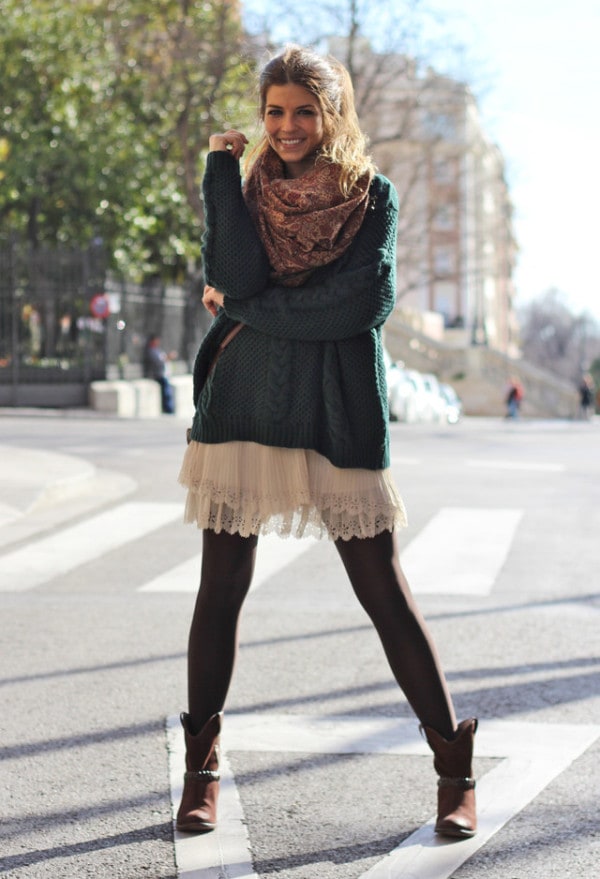 source
The Dresses
Dresses are also one of the must-have staples for your Boho-chic style. As with the tops, the best is to opt for loose and relaxed fitted dresses. The ones in A-line cuts are definitely the best choice ever. Choose dresses with bell, trumpet, or bishop length sleeves. Off-shoulders prairie designs with mixed print designs are also a wise choice.