Blazers are one of the most versatile pieces in every woman's wardrobe. They are so easy to style and can perfectly be paired with almost any other staple for the closet. You can create both casual and formal outfits with your blazer. All you need to do is follow some styling fashion rules. Below we have selected a few of them to inspire you to style your blazer the best way possible.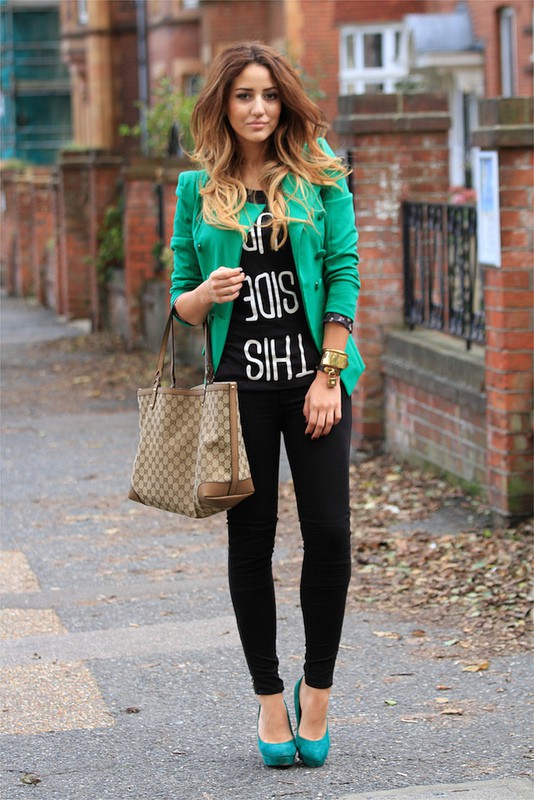 source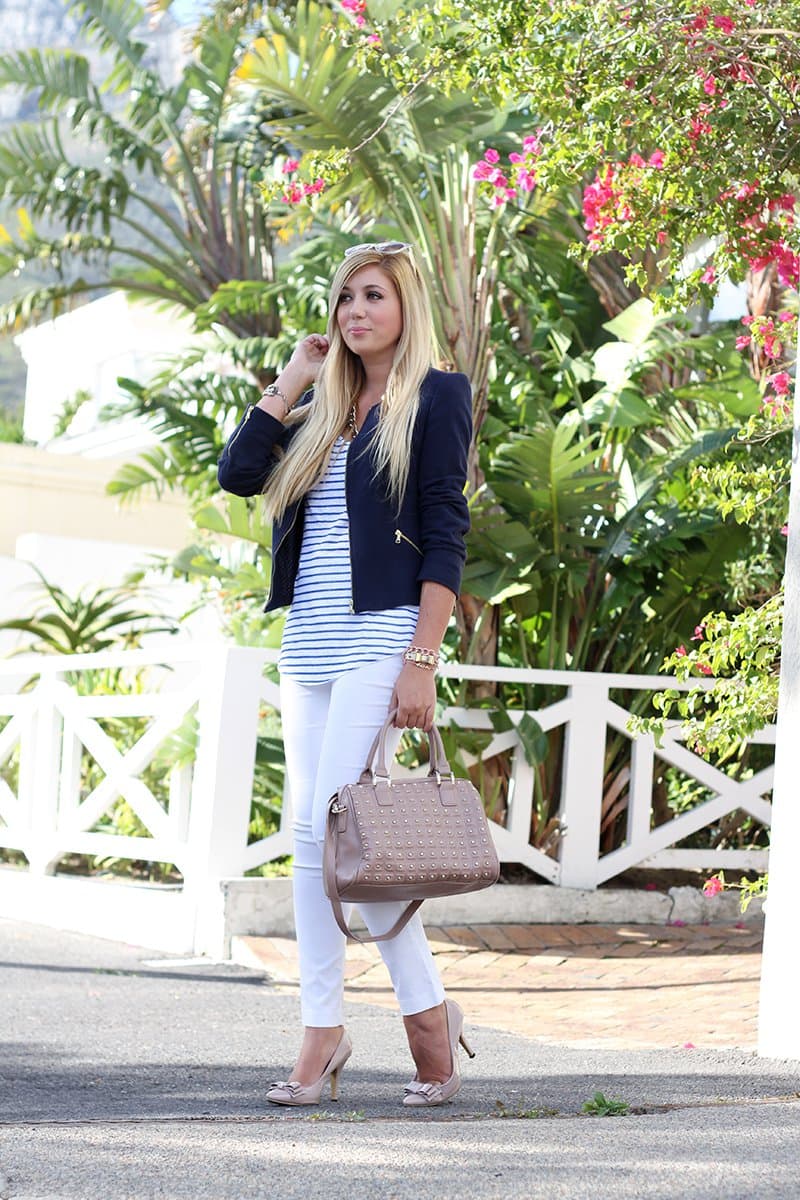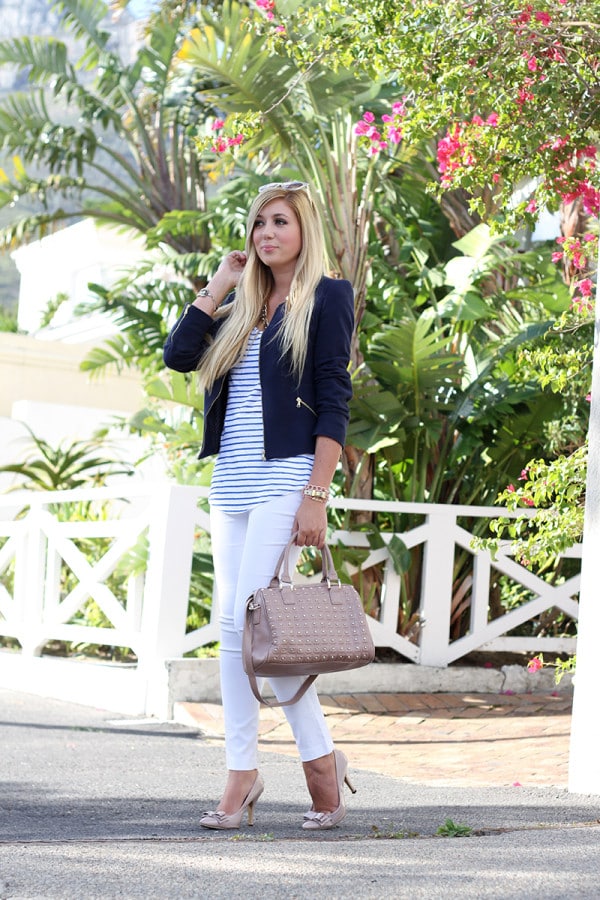 source
Styling tips on how to wear a blazer like a pro
As we mentioned before, a made-to-measure blazer is a staple that should hang in every woman's wardrobe. You can easily use it for styling forth formal and casual outfits. Here are some styling tips that you need to consider before you dress up your favorite blazer for this fall.
Pair it with jeans. There is no better way to add a dressy touch to your otherwise casual outfits. Jeans are timeless staples that can be dressed up no matter the season. Blazers either! So what better combination than pairing two timeless classics in one outfit?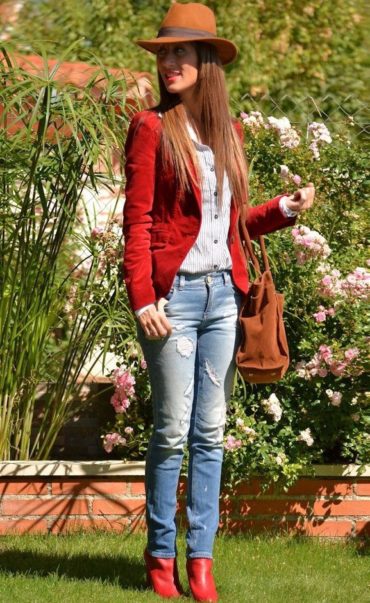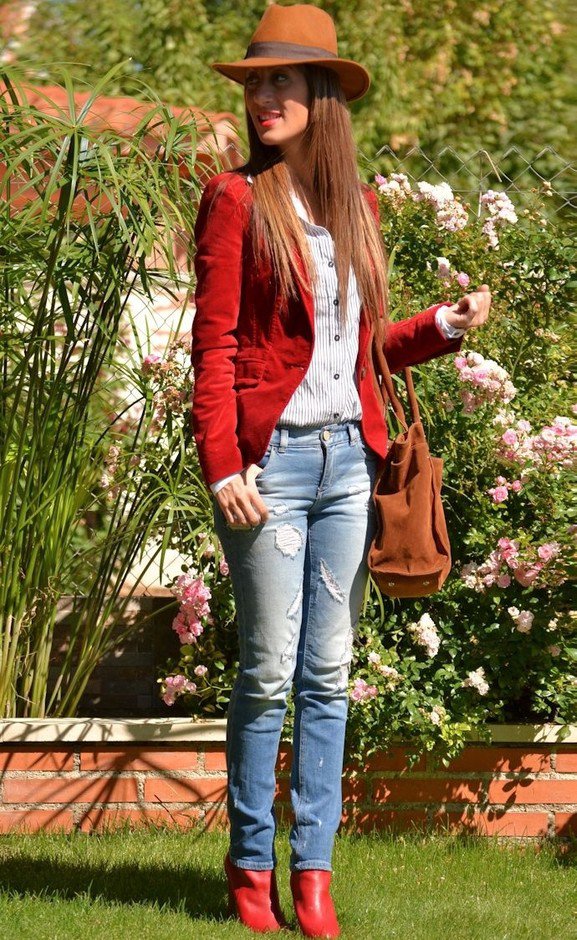 source
Wear your blazer with white or dark pants for a business casual office look. If your office dress code allows you to experiment with more casual attire, then don't think twice and style the combination of skinny black or white pants and a blouse. Then, add your favorite blazer over the shirt to add professionalism to the look.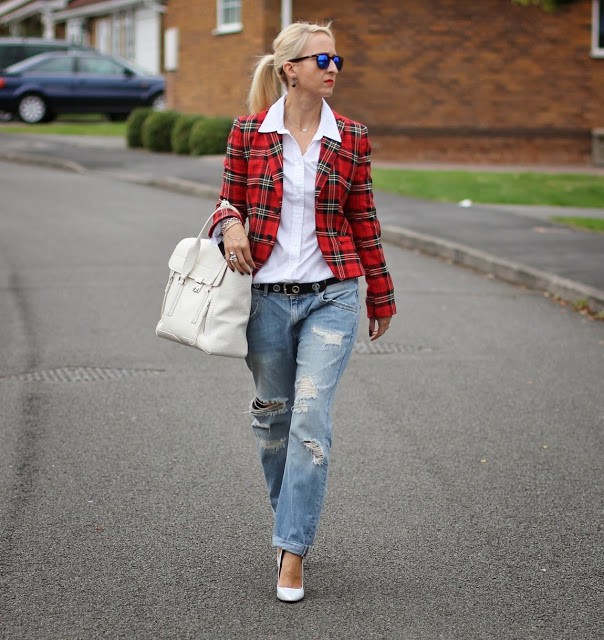 source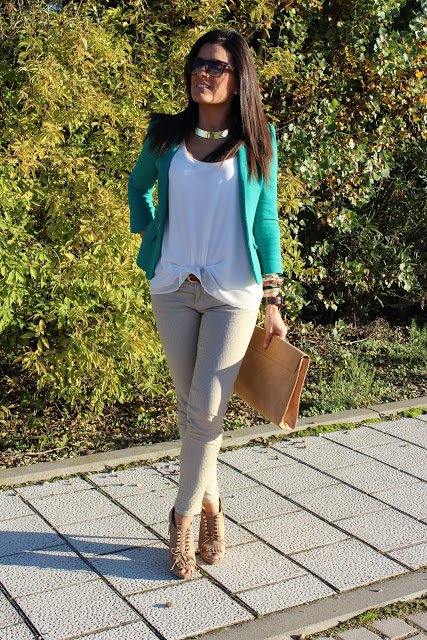 source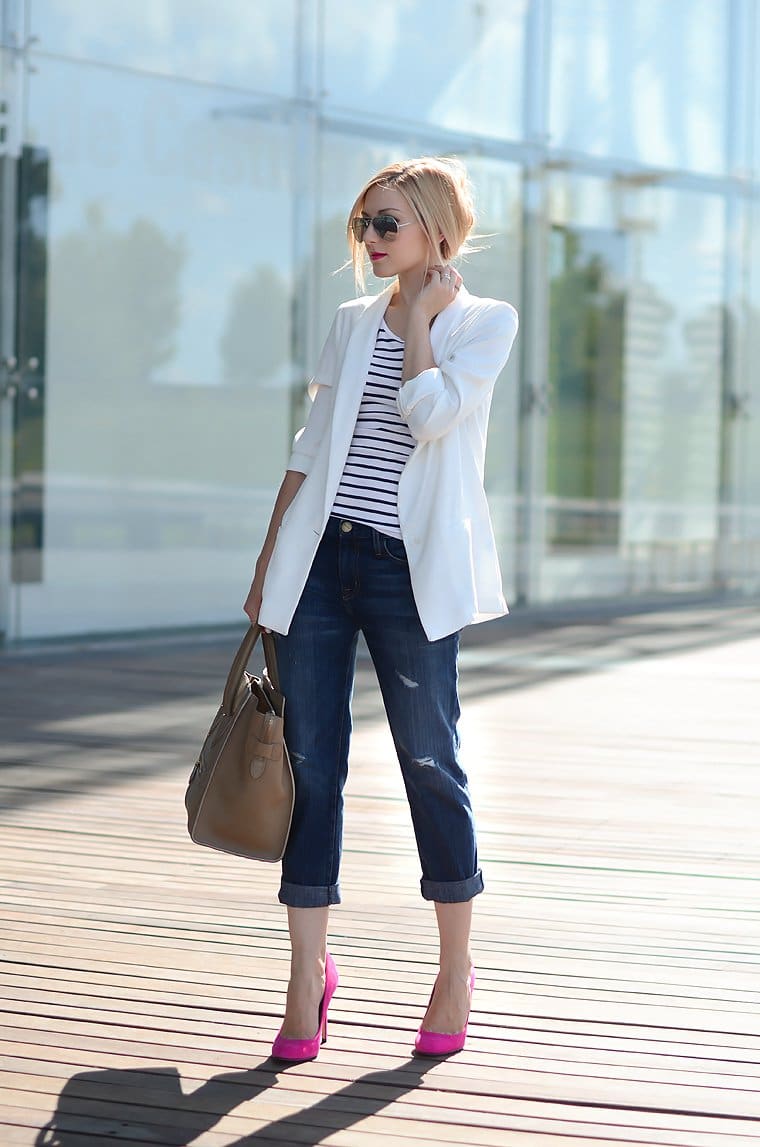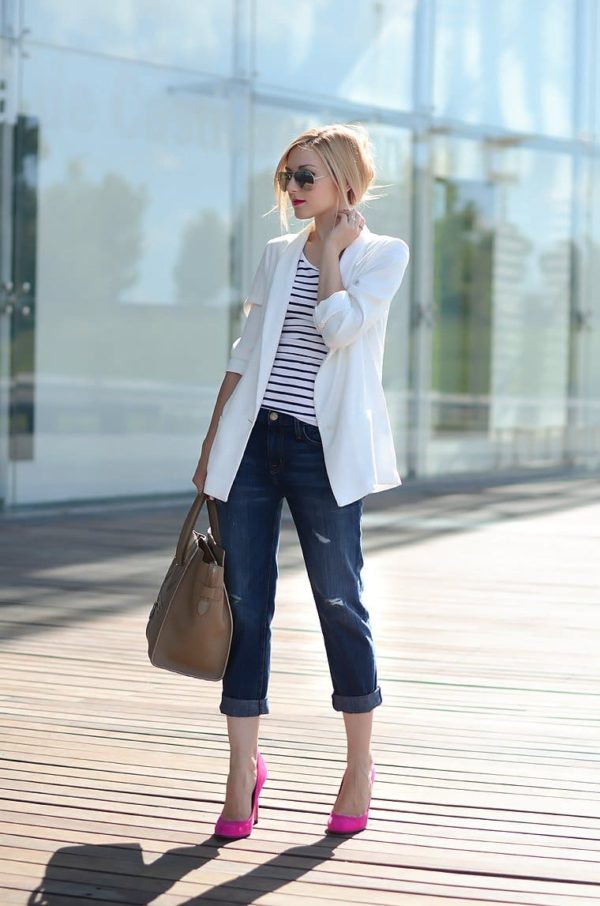 source
Dress up and down the blazer. For a casual ensemble pair it with jeans and sneakers. If you still want to keep things more formal, opt for your classic trousers and a pair of heels.
Go for a linen blazer during summer. The fabric is so comfortable that you won't have to take it off of your even when the temperatures start to rise extremely high. For fall opt for fabrics that will keep you warmer, like velvet for example.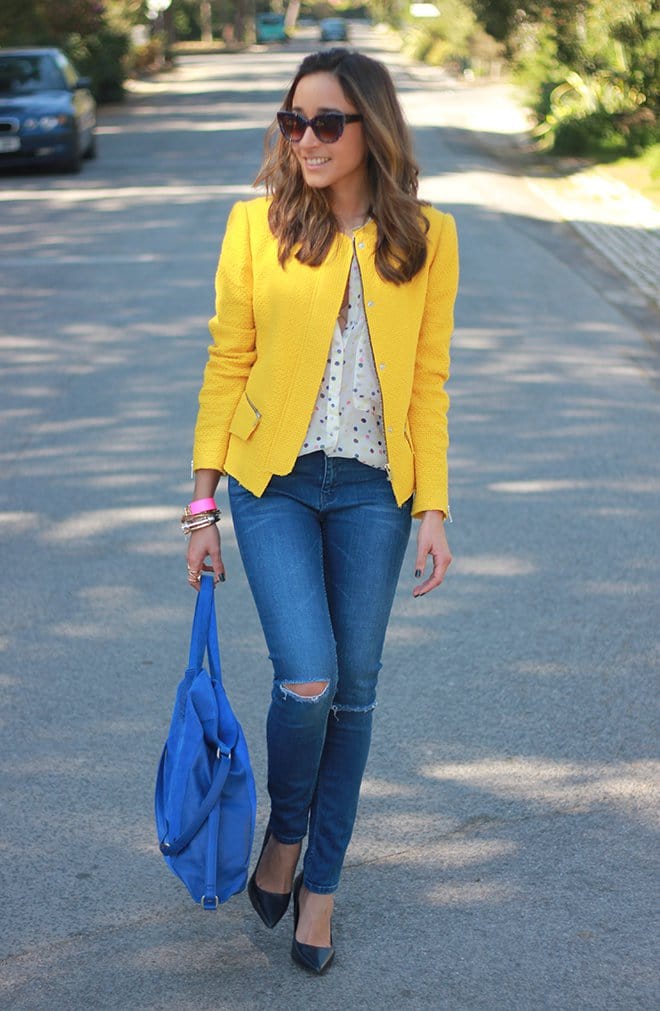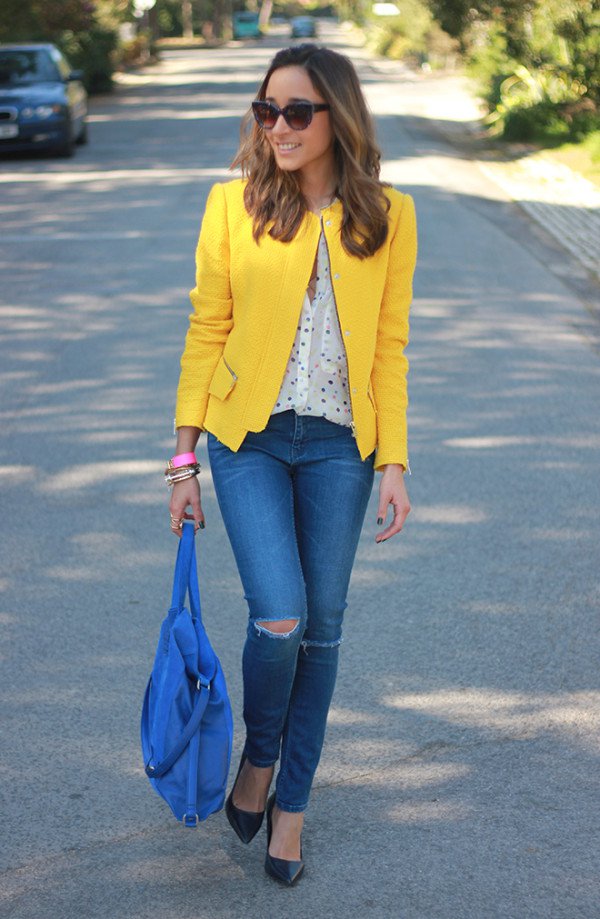 source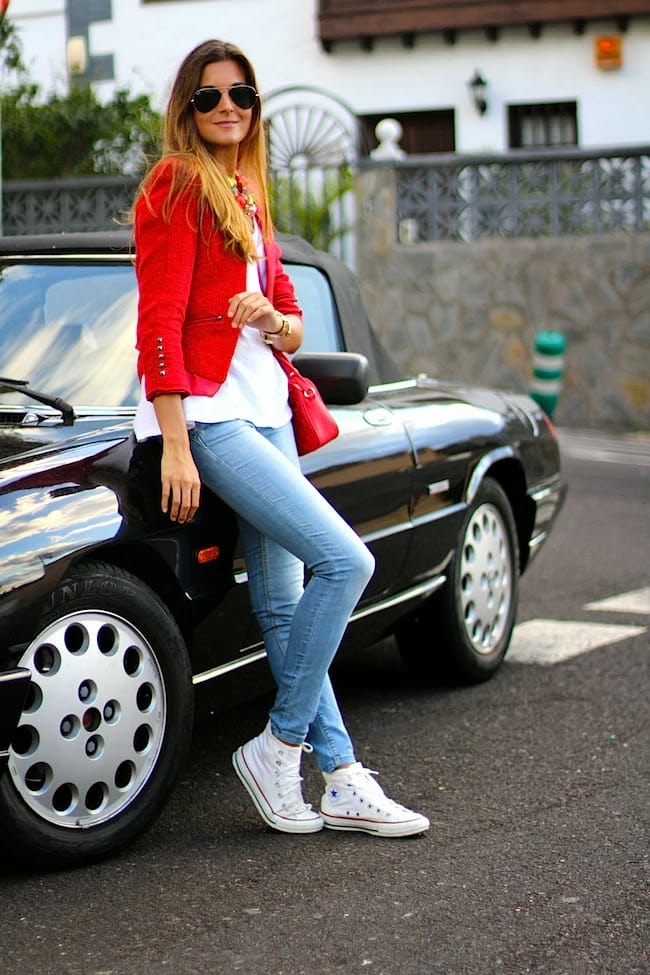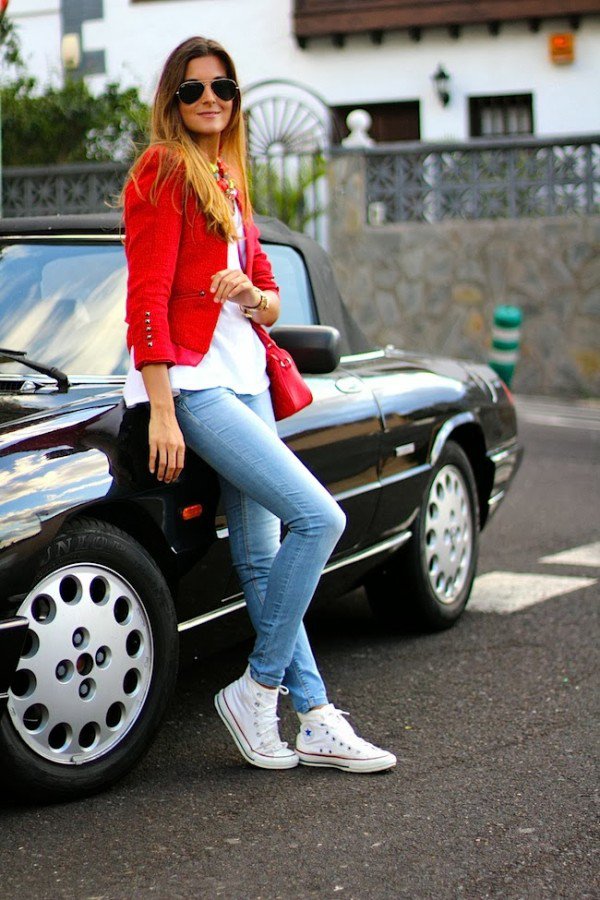 source
How to wear blazers this fall
Go for pastel shades
Who says pastels can be worn only during spring or summer? This fall, break all the fashion rules and style your pastel blazer for a chic look. Pair it with a cute graphic tee, tailored pants, and sneakers. The look screams chic and daring! If you still want to keep the fall spirit, opt for more fall hues like a brown or orange blazer and keep the rest of the look in pastel shades.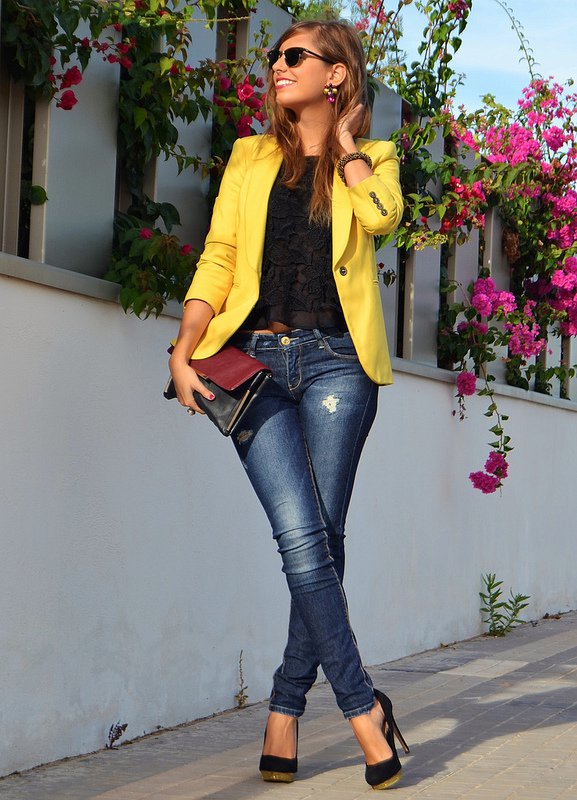 source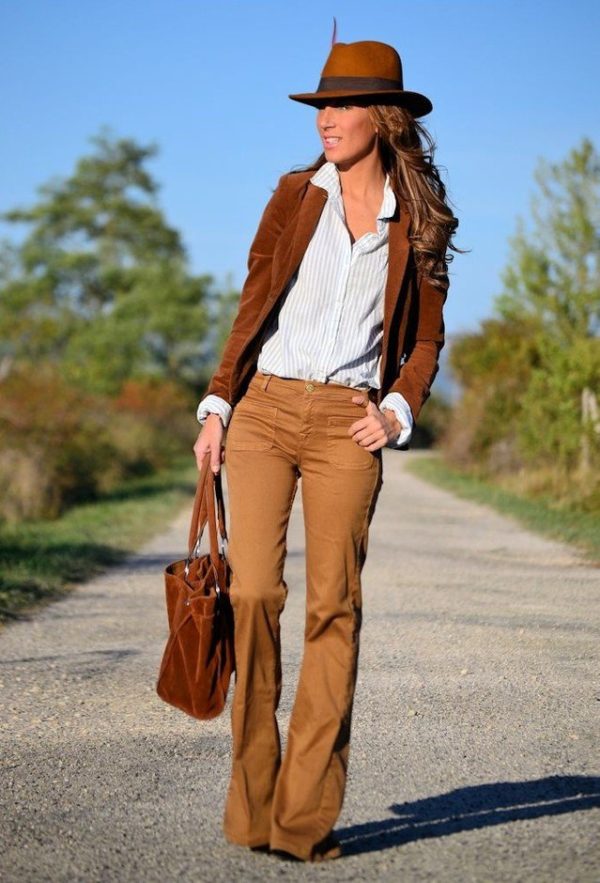 source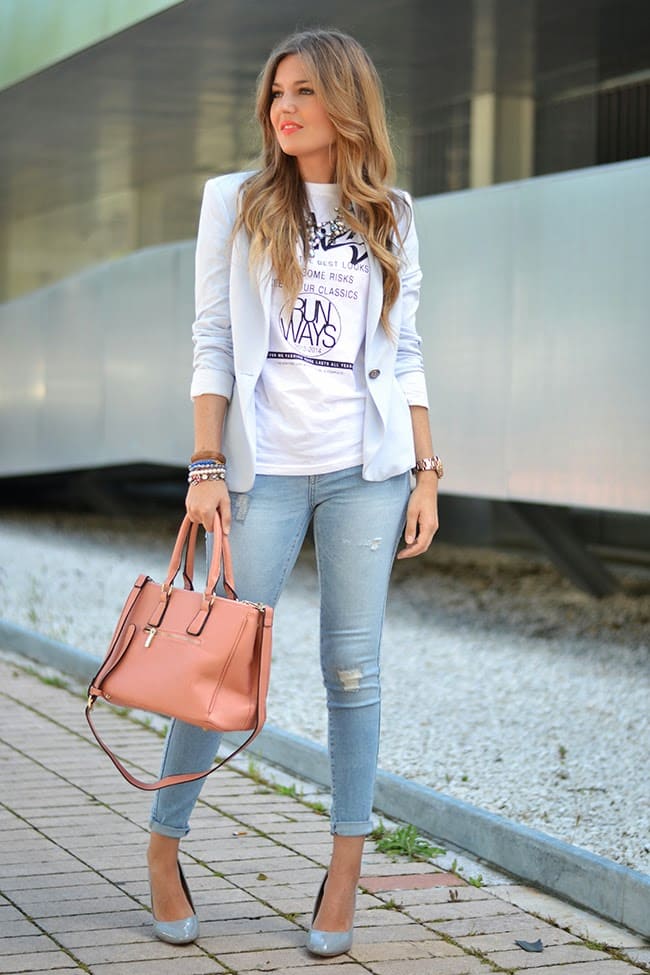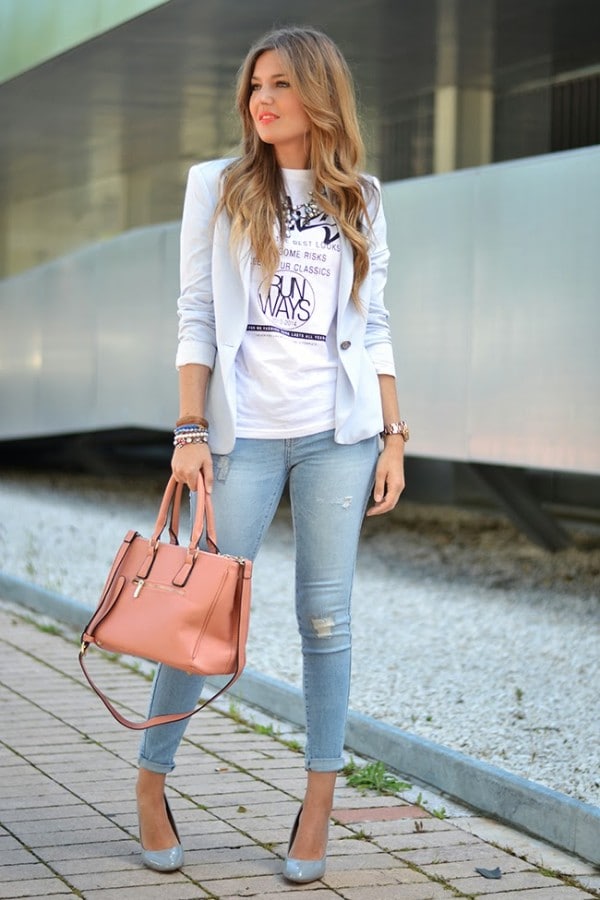 source
With leather
Leather is increasingly popular this spring/summer season. So why don't you invest in a leather blazer? The result will be an effortlessly cool look that will make you stand out from the crowd. Step out of your comfort zone by experimenting with the leather blazer trend. It is a versatile piece in your closet that you can style with high tops and jeans for a casual look. Or, you can rock the trend with heels and a dress for a night-out outfit that will grab all the attention.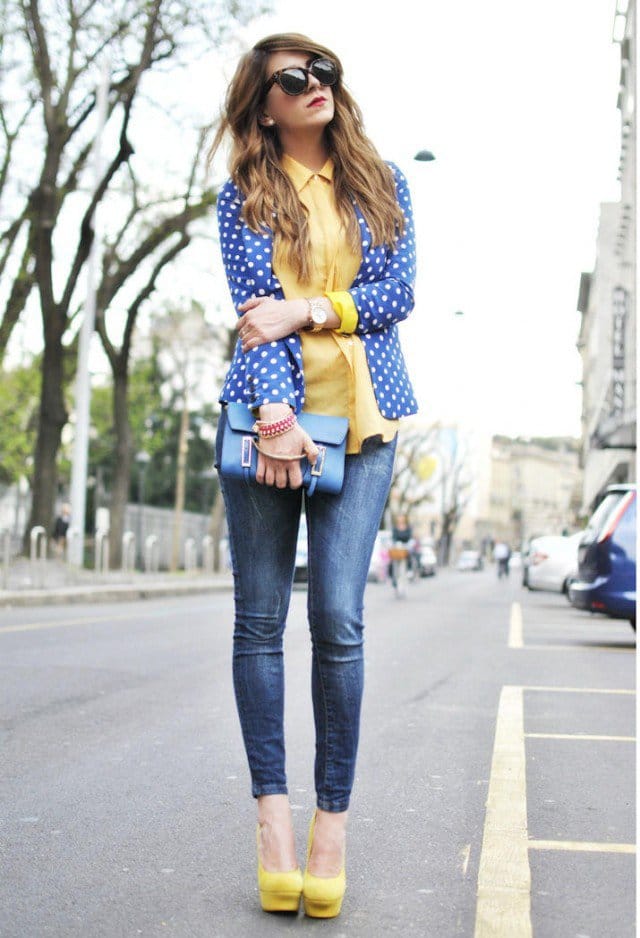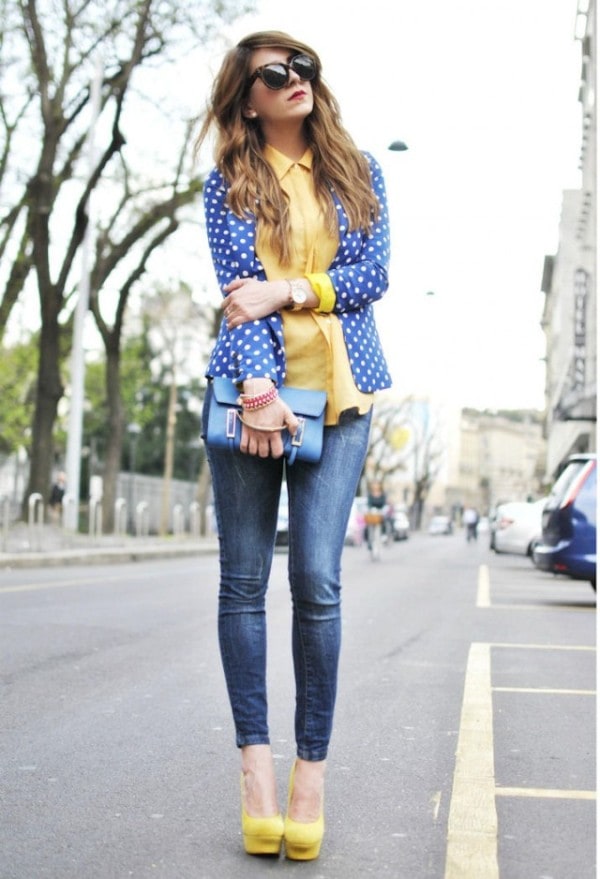 source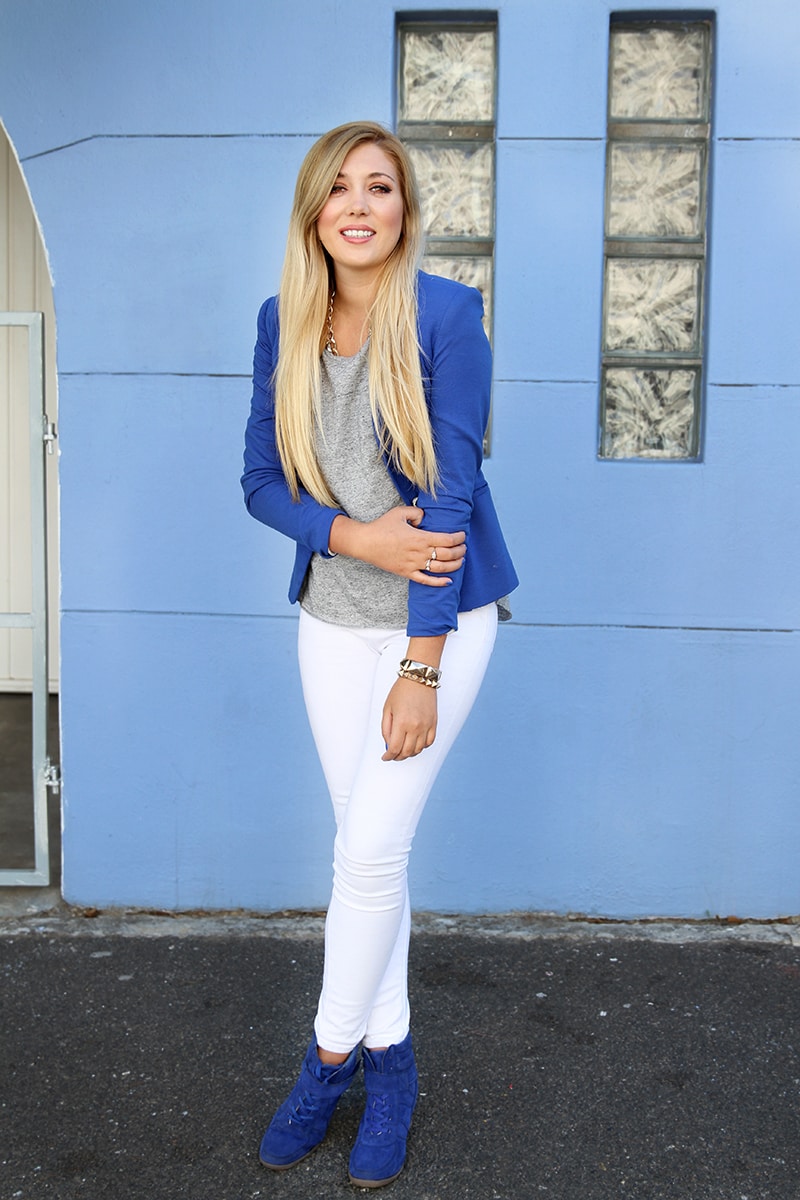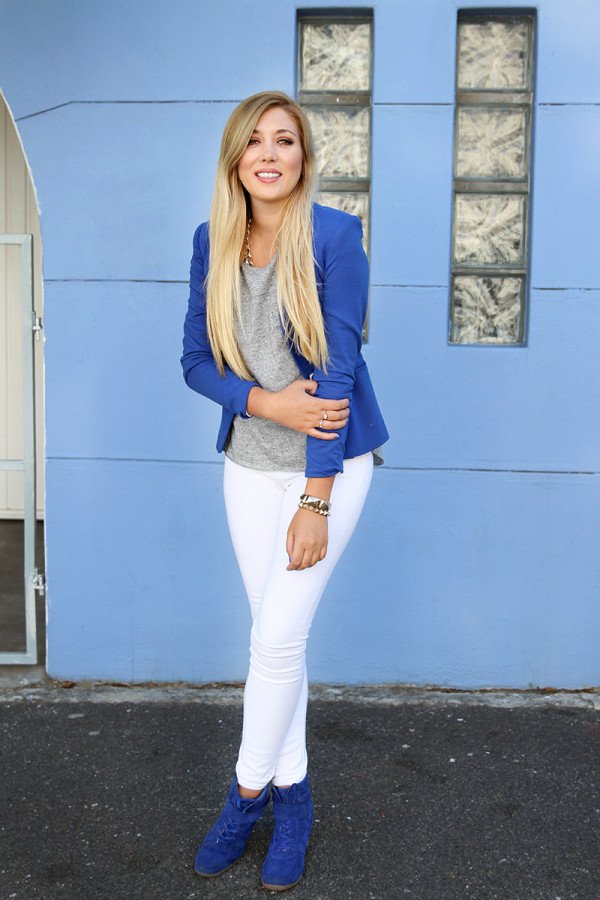 source
With a crop top and jeans
One of the looks that never go out of fashion is the combination of jeans, a crop top, and a black blazer. The best about this attire is that you already have all the pieces for the combination in your closet. All you need to do is pair them in one outfit and voila, you are done! To make the look chicer opt for high-waist jeans and a black crop top. It will capture the model-off-duty aesthetic that is always something a woman wants to achieve.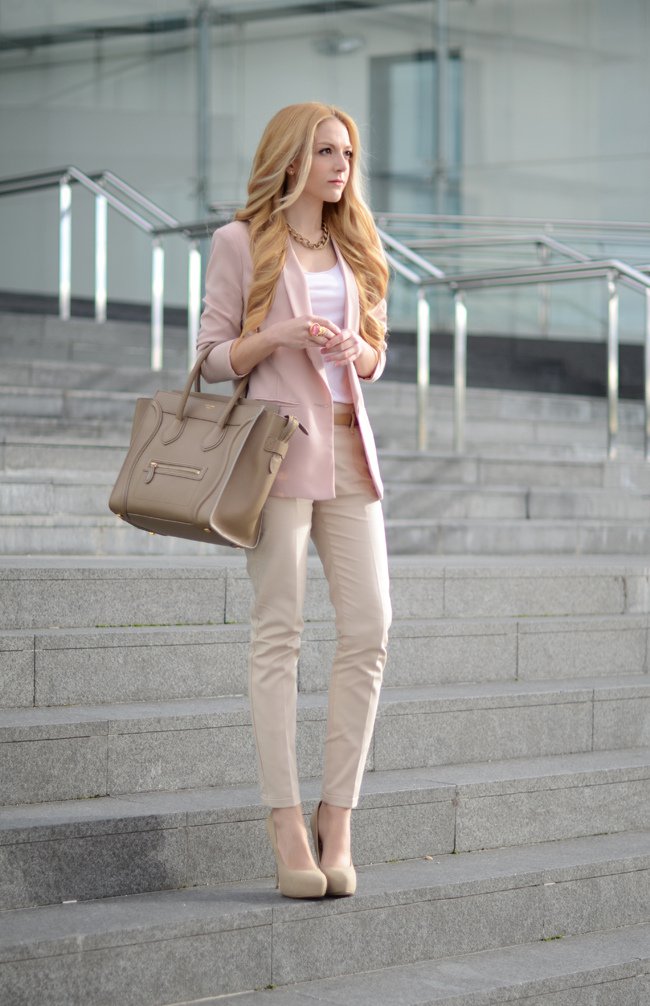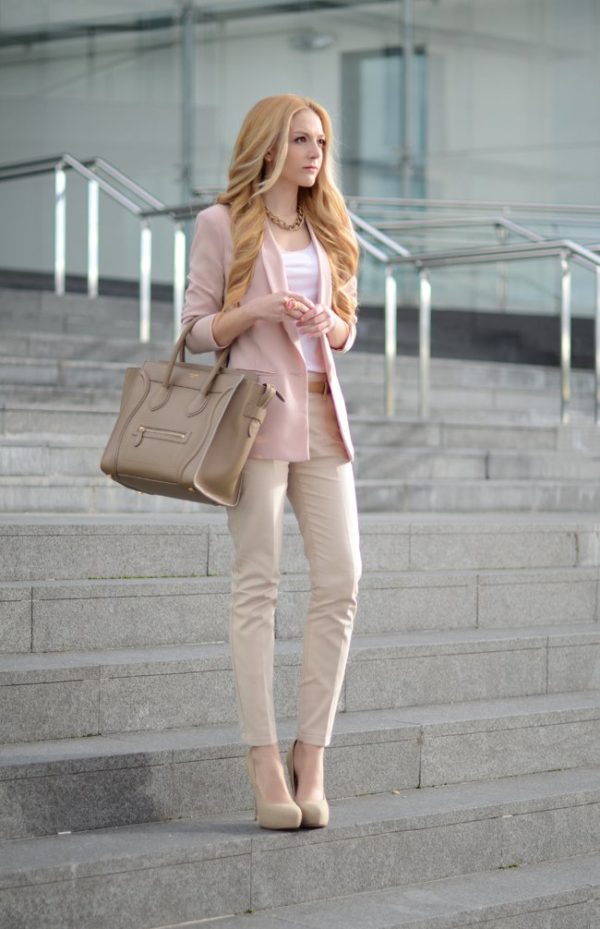 source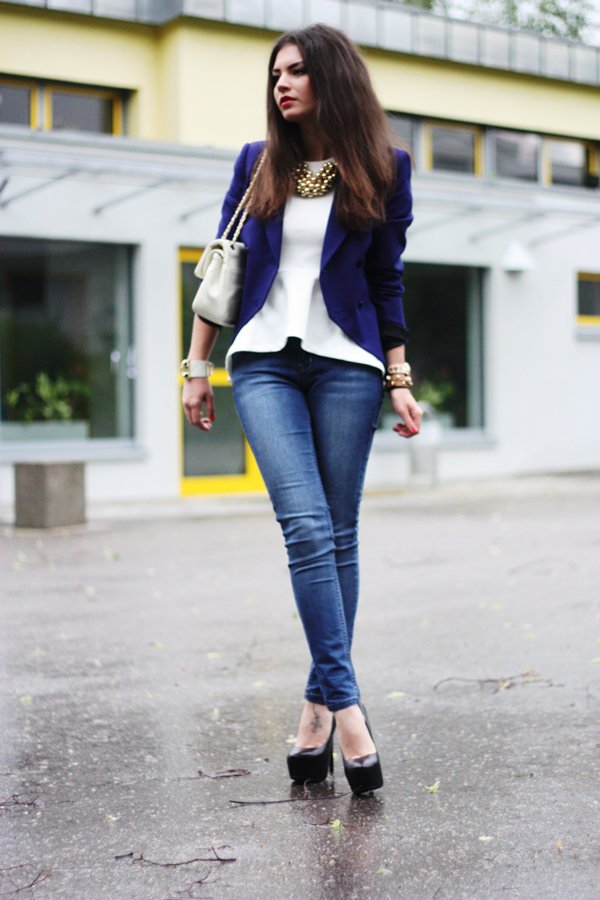 source
With your little black dress
When in doubt about what to wear, choose black. A little black dress! And throw on your favorite blazer to feel the semi-casual vibes of this fall ensemble. As we have earlier shared with you, one of the ways to wear your little black dress is to pair it with a blazer. Complete the look with knee-high boots and enjoy the power of this transitional outfit for the beginning of fall. The dress will provide some coolness to your look, while the blazer will keep you warm and comfortable.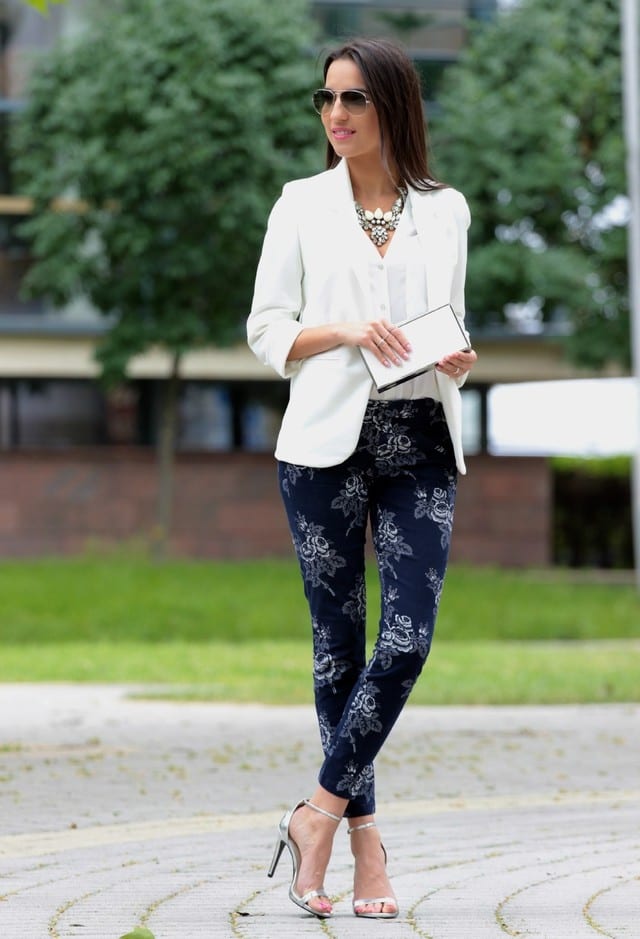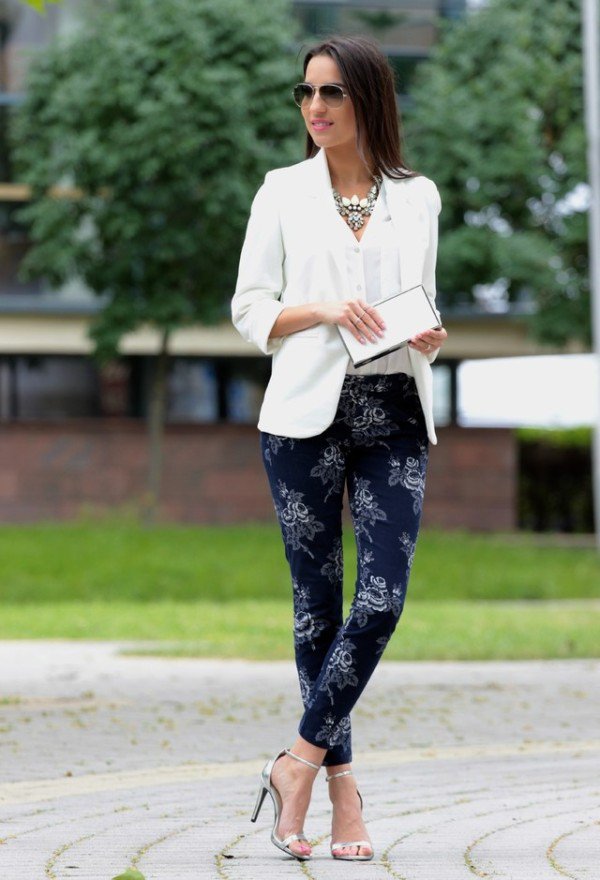 source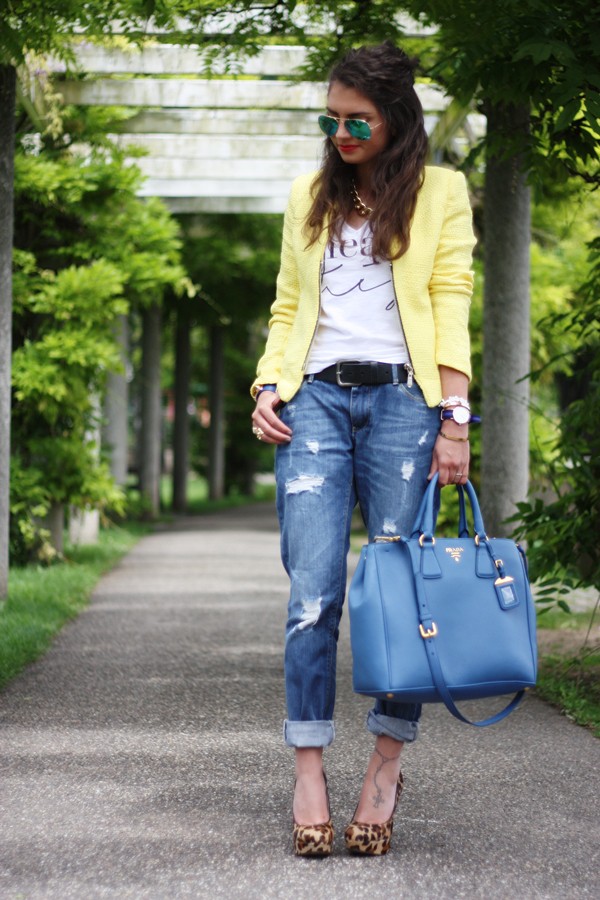 source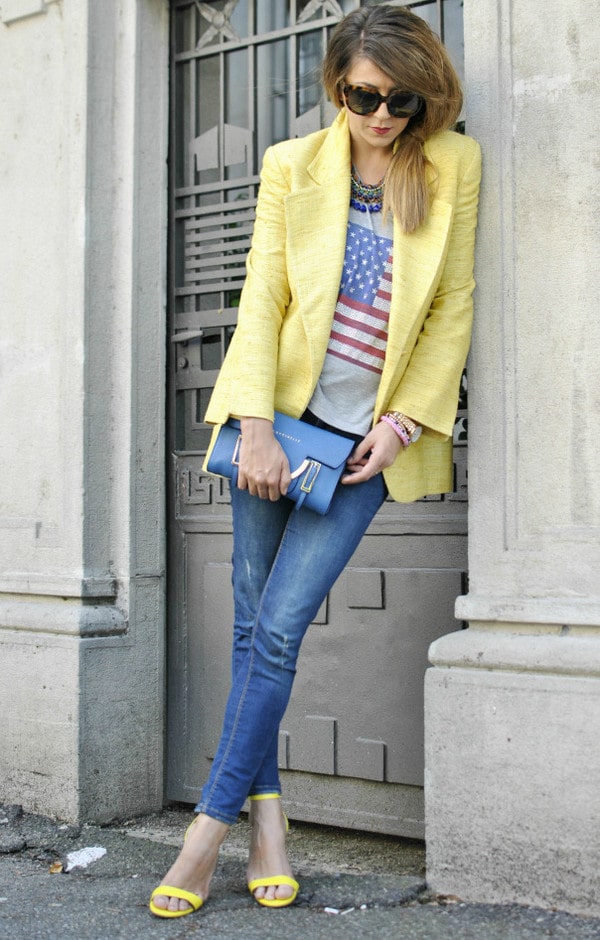 source
Go cool business-casual
This is an office look that you shouldn't miss especially if your work dress code allows you to go more casual with the outfits. The combination of formal trousers and button-ups is always one of the most appropriate when it comes to office attire. If you want to finish the look like the professional you are, then throw on a classic blazer over the button-up. Complete the look with a pair of classic heels or sneakers if possible and appropriate.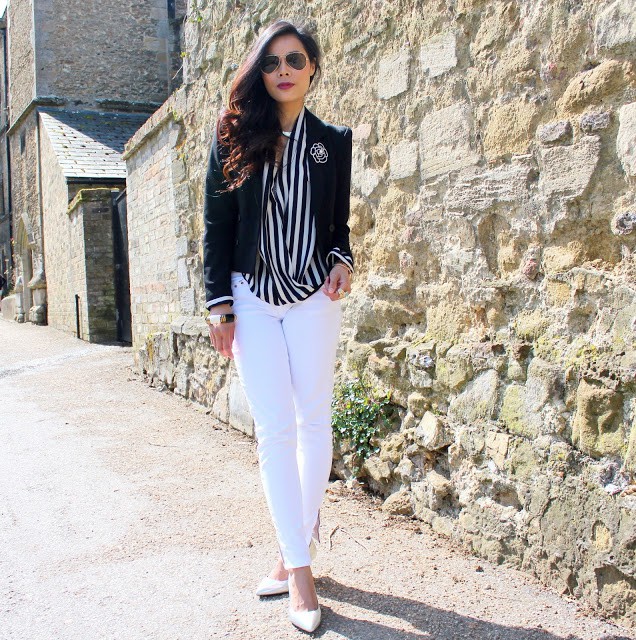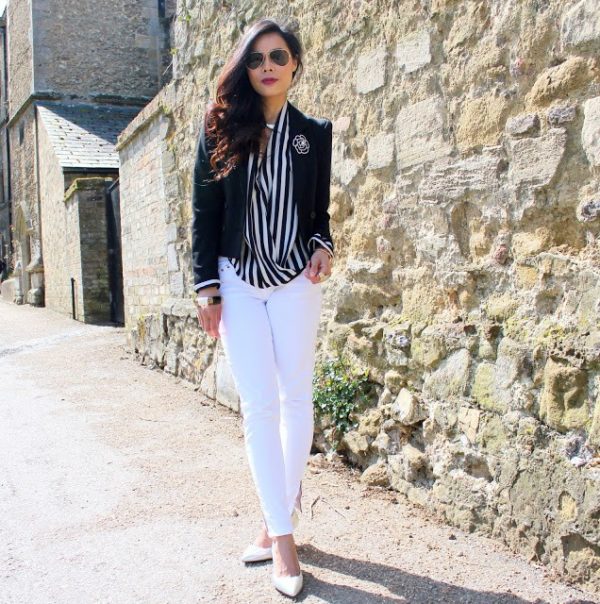 source