Isn't summer the best season ever? All those sandy beaches, blue waters and bright blue skies are making my heart pound! I don't think that there is someone who doesn't want to enjoy these things with a cocktail in one hand and some great company aside. Are you about to hit the road for your summer vacation and you are looking for some inspiring sea manicure ideas that will make your look complete? Definitely a nice summer manicure and a pedicure will make you polished from head to toe, so don't neglect the power of good looking nails for nothing in this world.
In this article I have gathered some stunning summer motifs that you just can't go without. It doesn't matter whether you are going to the beach or staying at home, these designs are just perfect for your next summer manicure. Scroll down through the photos to see the Beautiful Sea Manicure Ideas That Scream Summer and make your picks.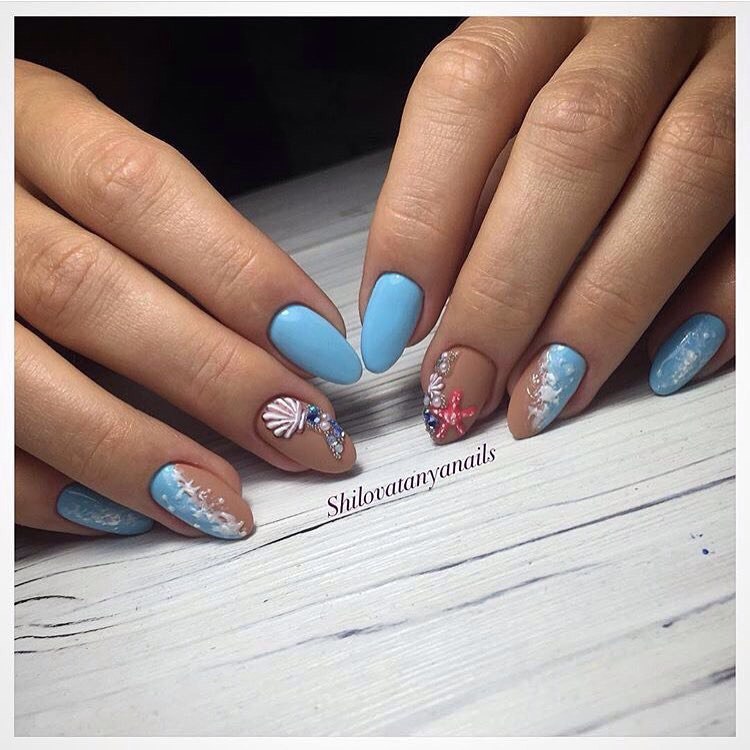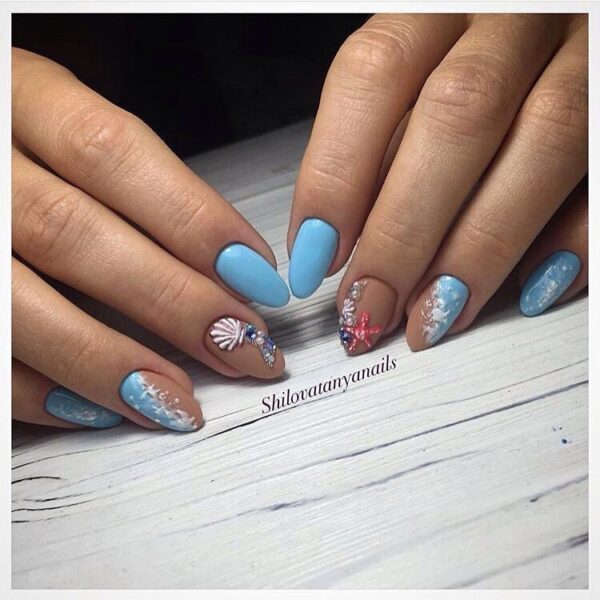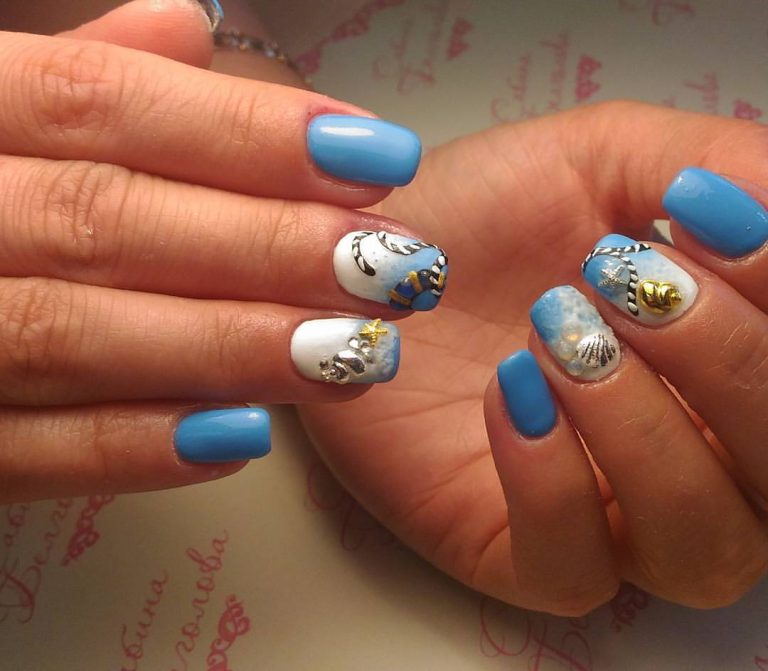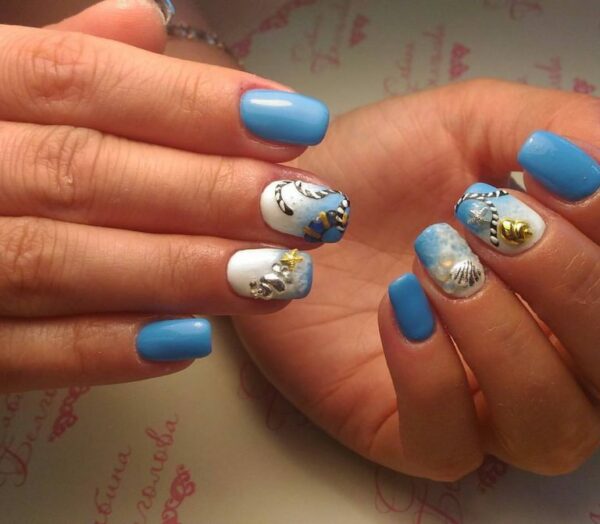 Are you a fan of the ombre technique? What do you say about combining pink and blue together to create a stunning summer manicure? Add some zircons to get the water effect and some sea stars here and there. At the end the final result will be spectacular.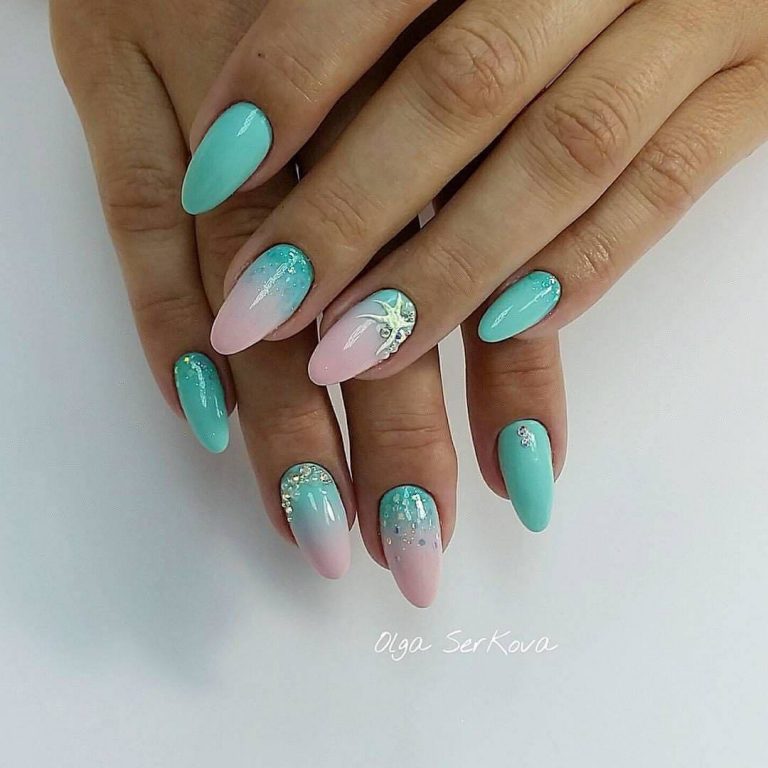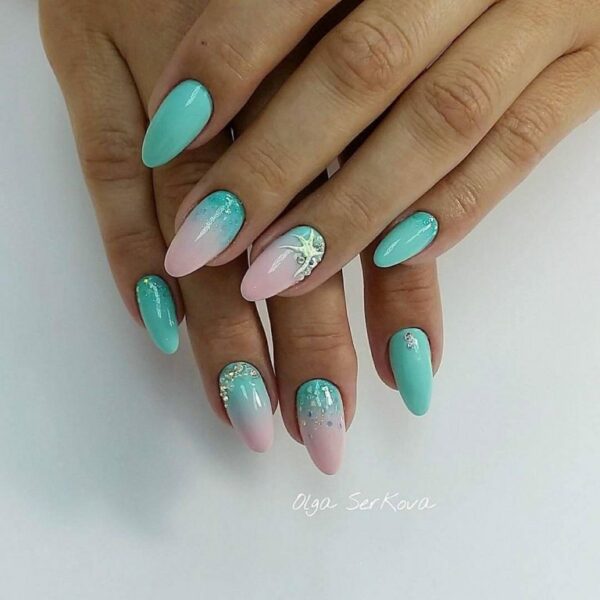 You will be seeing lots of waves, sea shells and sea stars in tons of different combinations of summer colors. I have to admit that I'm having a hard time picking a favorite design, but who cares? I have all summer long to give all of the designs that I like a try and experiment with the different possibilities.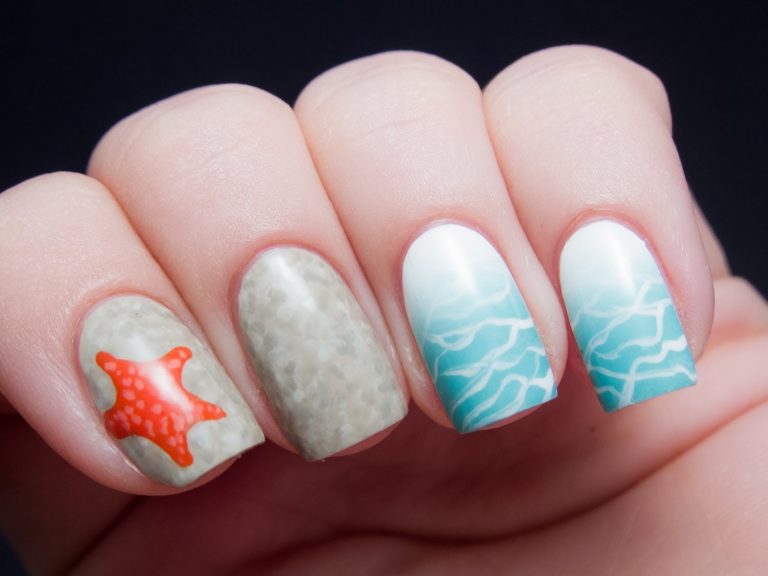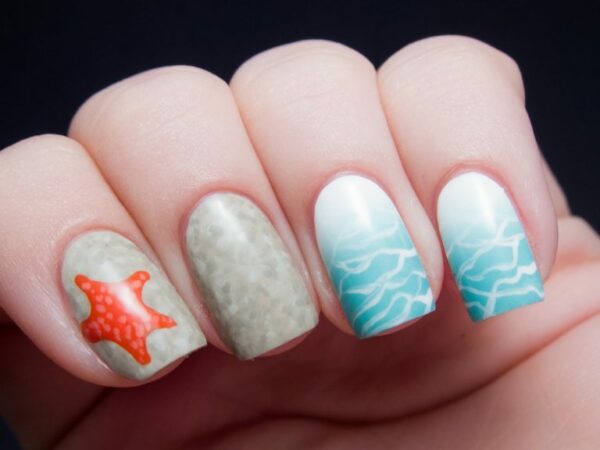 There are some girls who do the French manicure all the time and don't go for anything else. Well, if you are one of those, what do you say about adjusting it to a more summer feel? Instead of white tops make them turquois and add red sea stars to make your nails more vibrant and bold!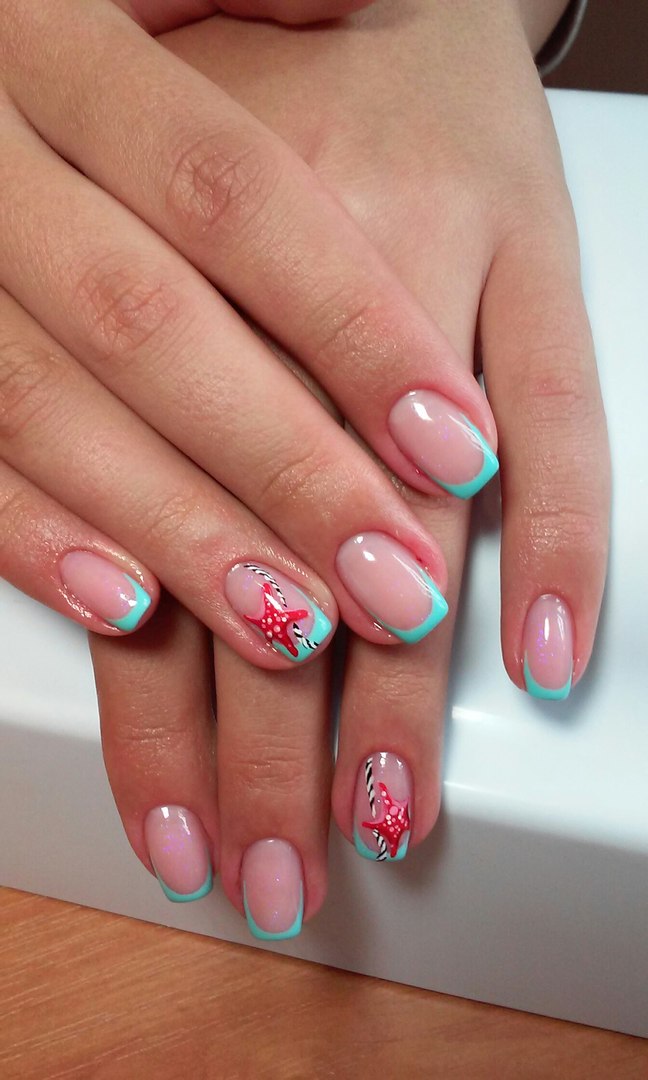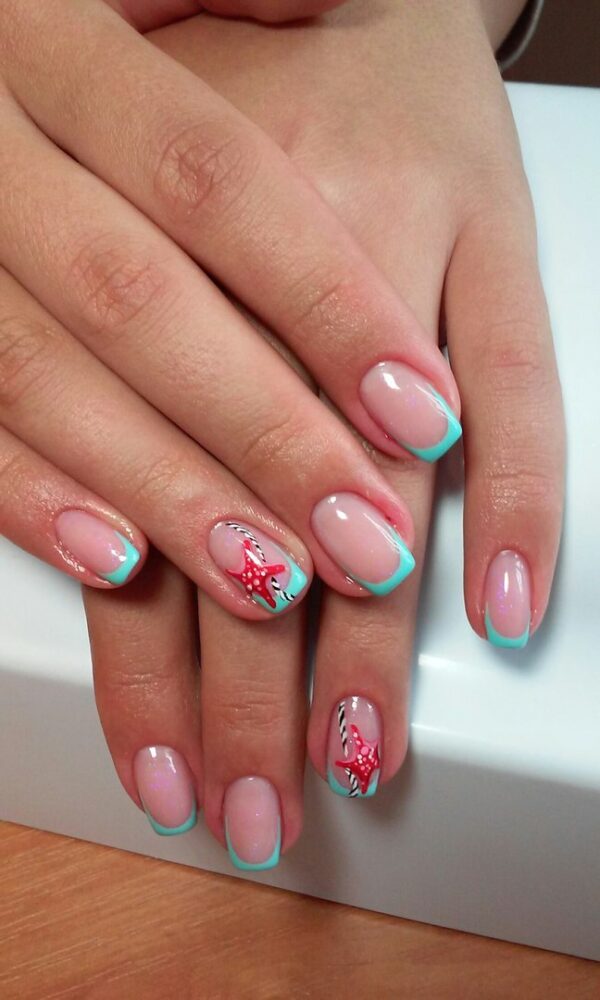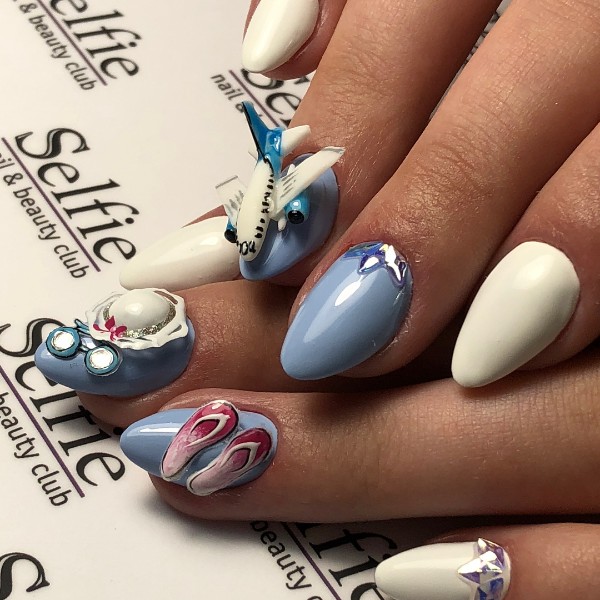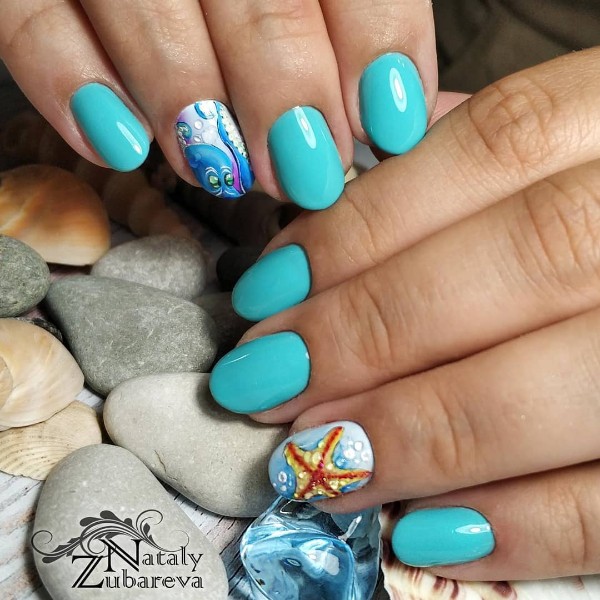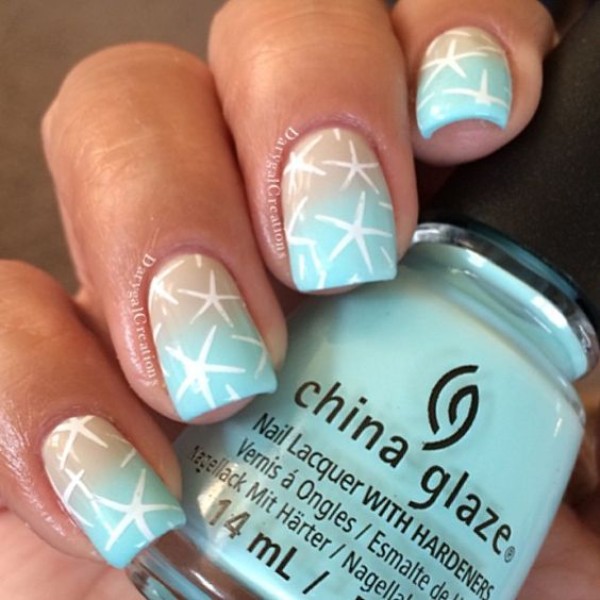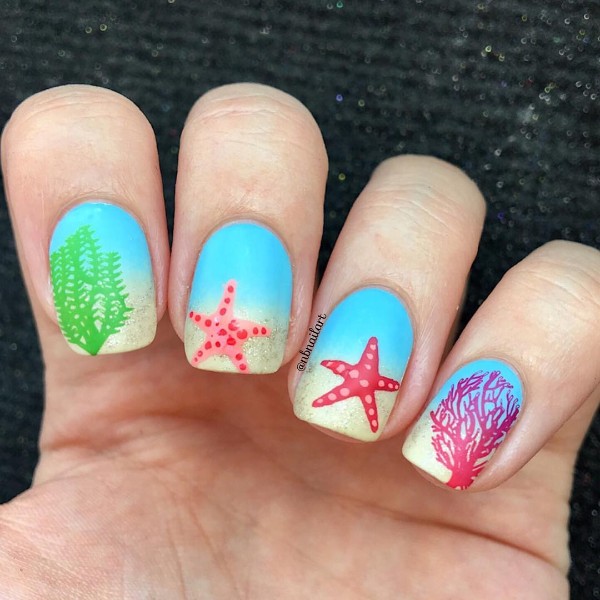 The best feeling in the world is walking on the wet sand and that moment when the waves hit your feet. Well that can be pictured in a lovely manicure, and it is here in the photo below!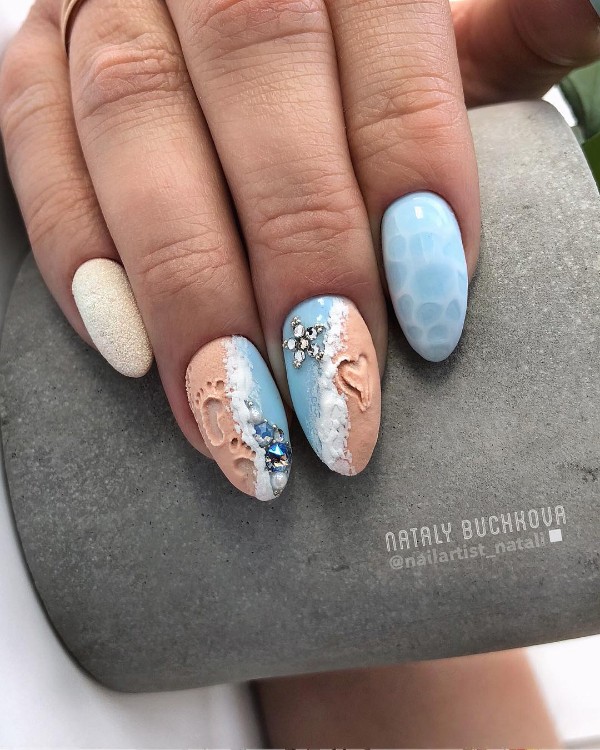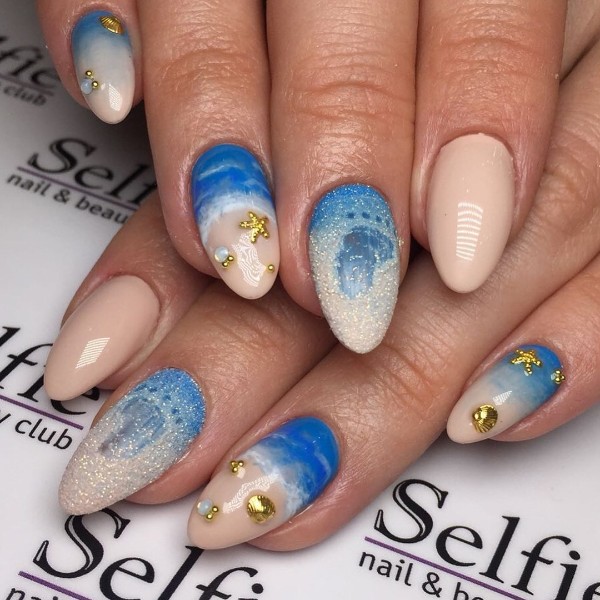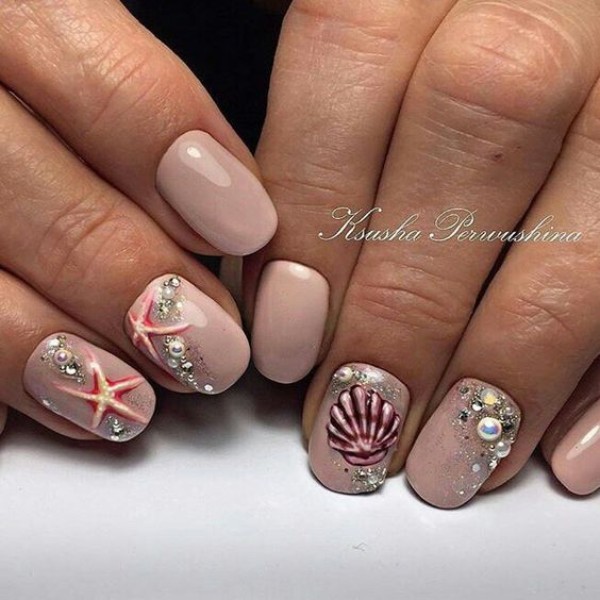 Those of you who are looking for something minimal that will still make big waves in your manicure world, should check out these marvelous design. Paint your nails white and then use blue color and the watercolor technique to create these beautiful waves.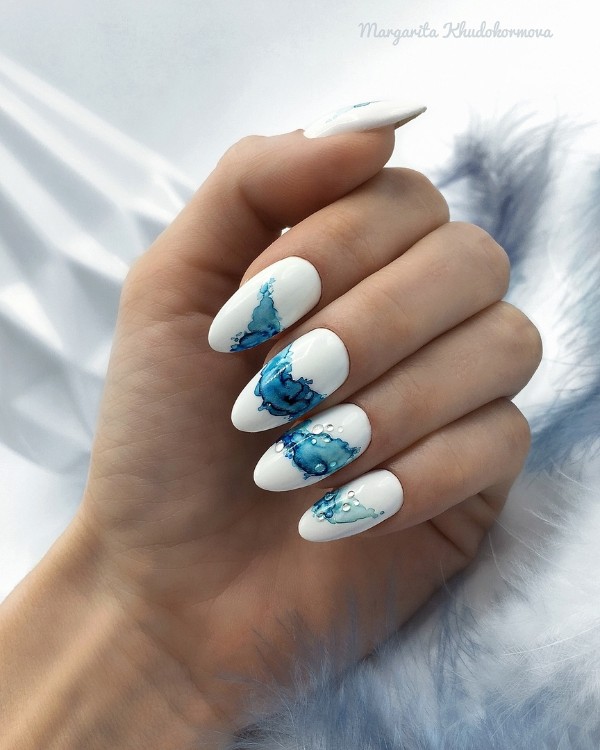 Which of the sea manicure ideas managed to impress you the most? If you are looking for more summer mani check out the tropical nails designs and the nautical manicures too!