Once you do your first tattoo there's no going back. You will get addicted to ink and I don't believe that you will stick to just one tattoo. Are you in the mood for tattooing something new but you aren't sure what you would like to get? Today I have set my eyes on butterflies! If you love nature and its beauties you are surely going to find your next design right here. Butterflies are a symbol of change and freedom and are a really popular choice among both men and women. Although it's more common for girls to go for butterfly tattoos, boys aren't an exception either. They can be combined with lots of other things and can be put to different parts of your body. Do you have any ideas already? If not yet, scroll down through the photos to see the Beautiful Butterfly Tattoos That Will Amaze You. I'm sure that you are going to love every single one of them!
Isn't this tattoo just stunning? Both wings are tattooed on different hands and when you put your hands together the whole butterfly appears. I love the creativity of tattoo artists!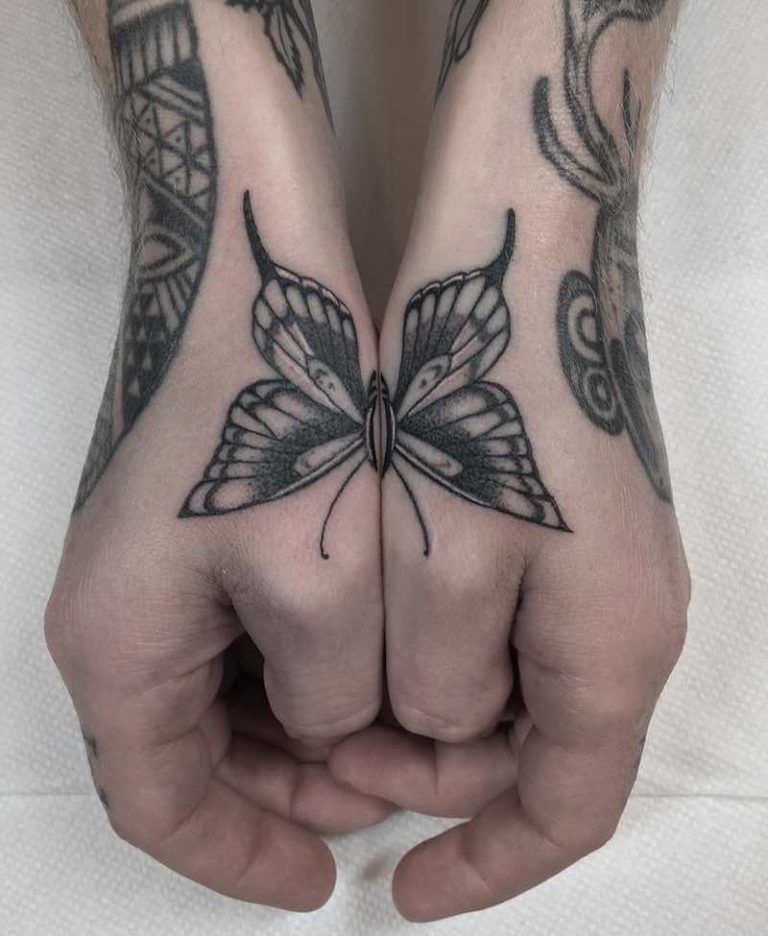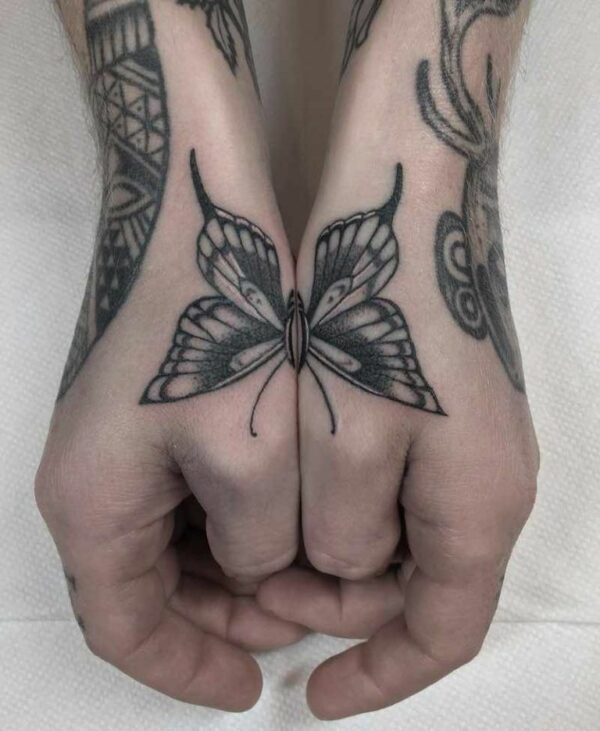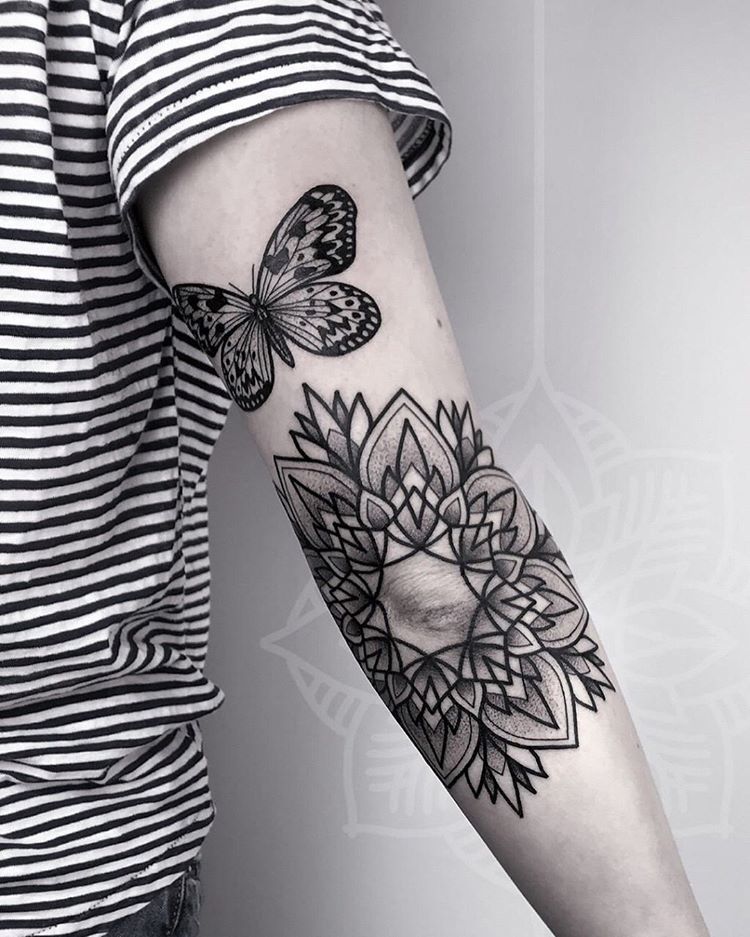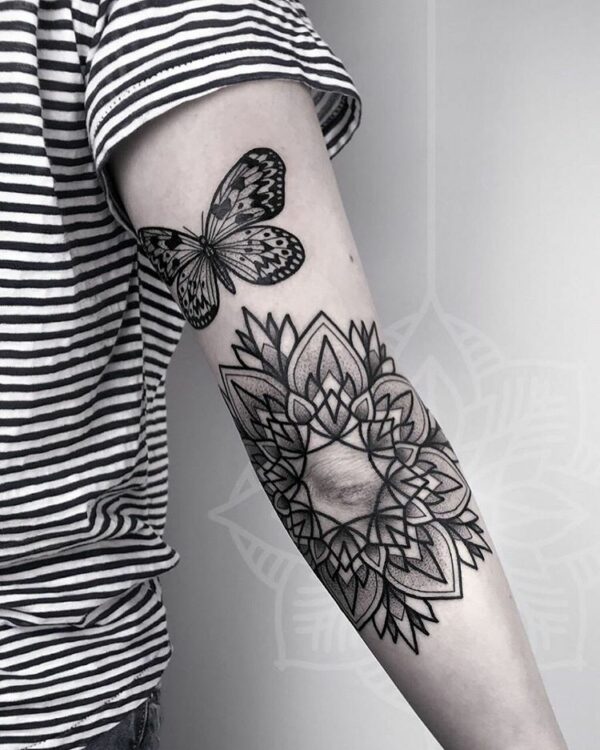 Butterfly tattoos can be minimal or bold. What are your preferences? This tattoo really managed to get my attention and keep me staring for a while. One of the butterfly's wings is covered with flowers which make the final design outstanding. If you have a special date on your mind that you'd love to see it on your skin put it next to the butterfly with Roman numbers!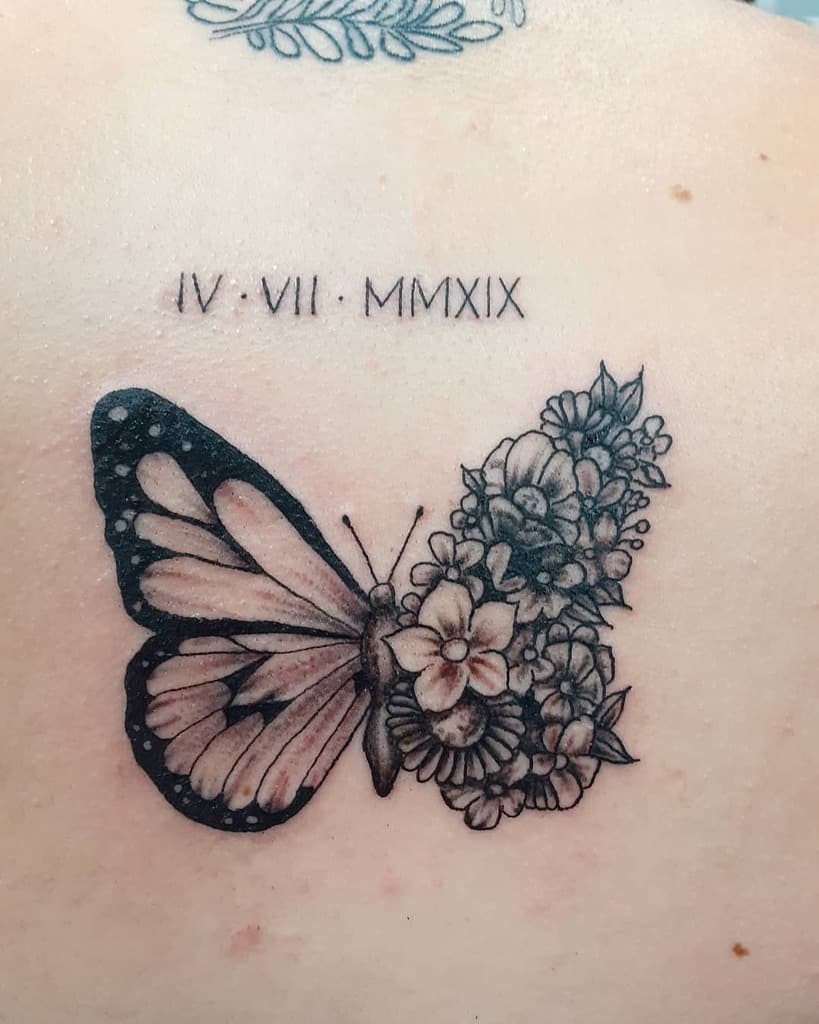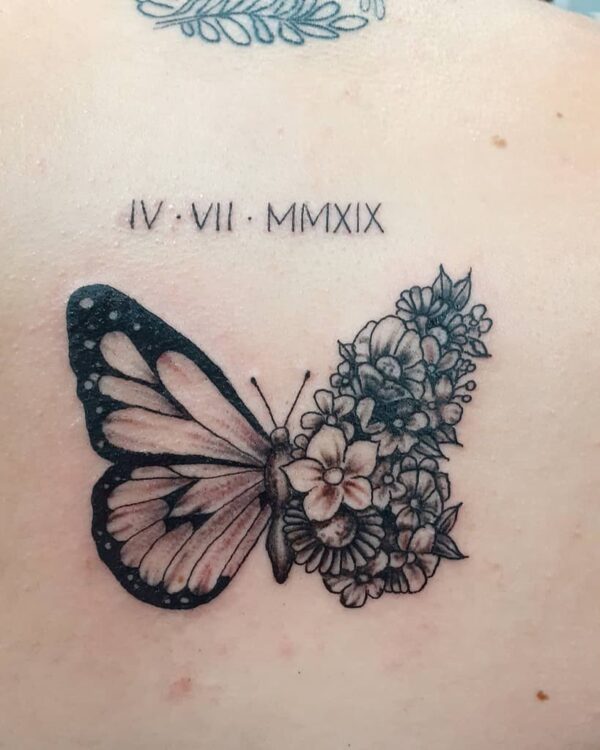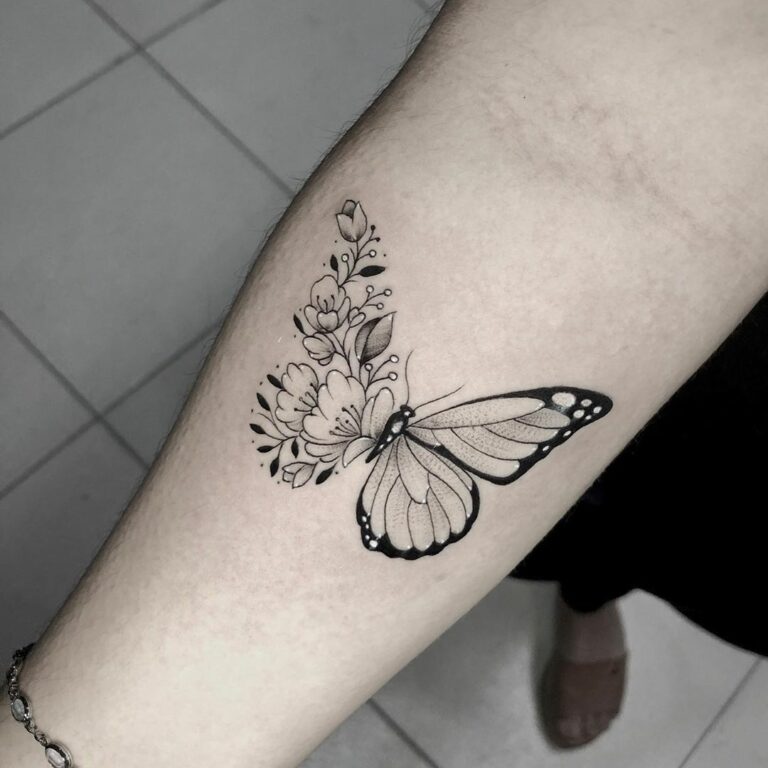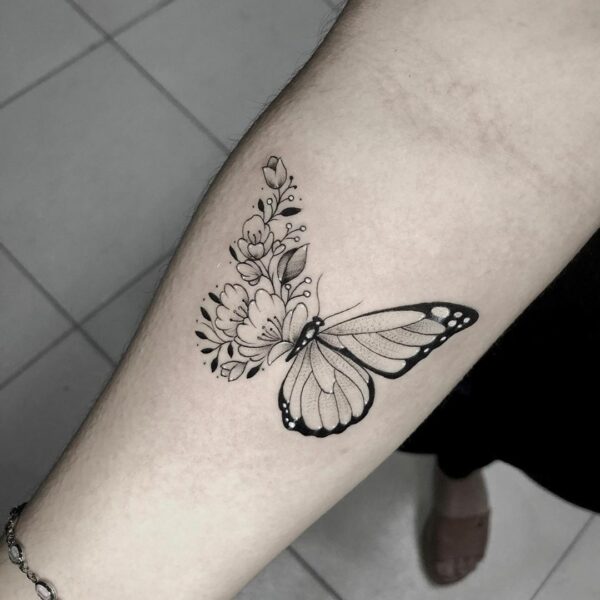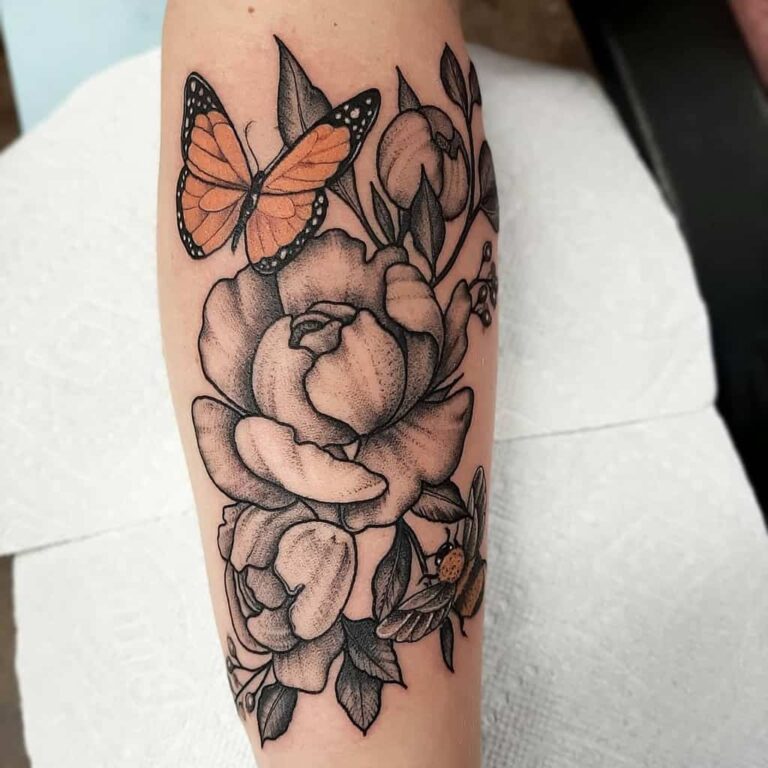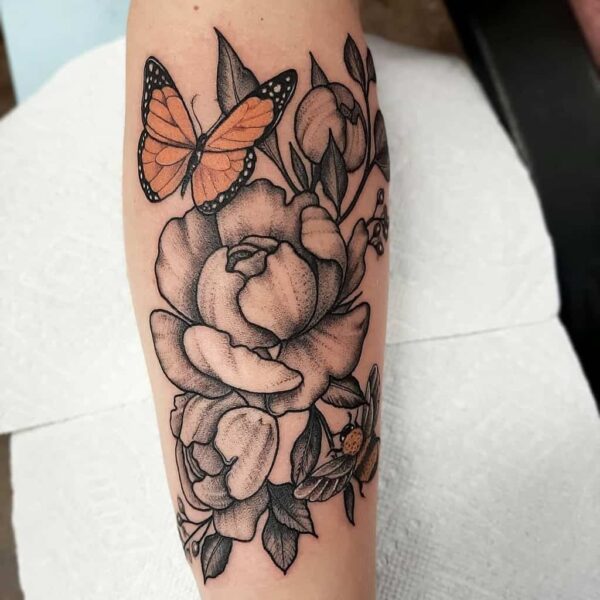 Do you see how this man managed to get a great look of the butterfly tattoo? The butterfly acts as eyes on this woman's face and I have to admit that it's just perfect.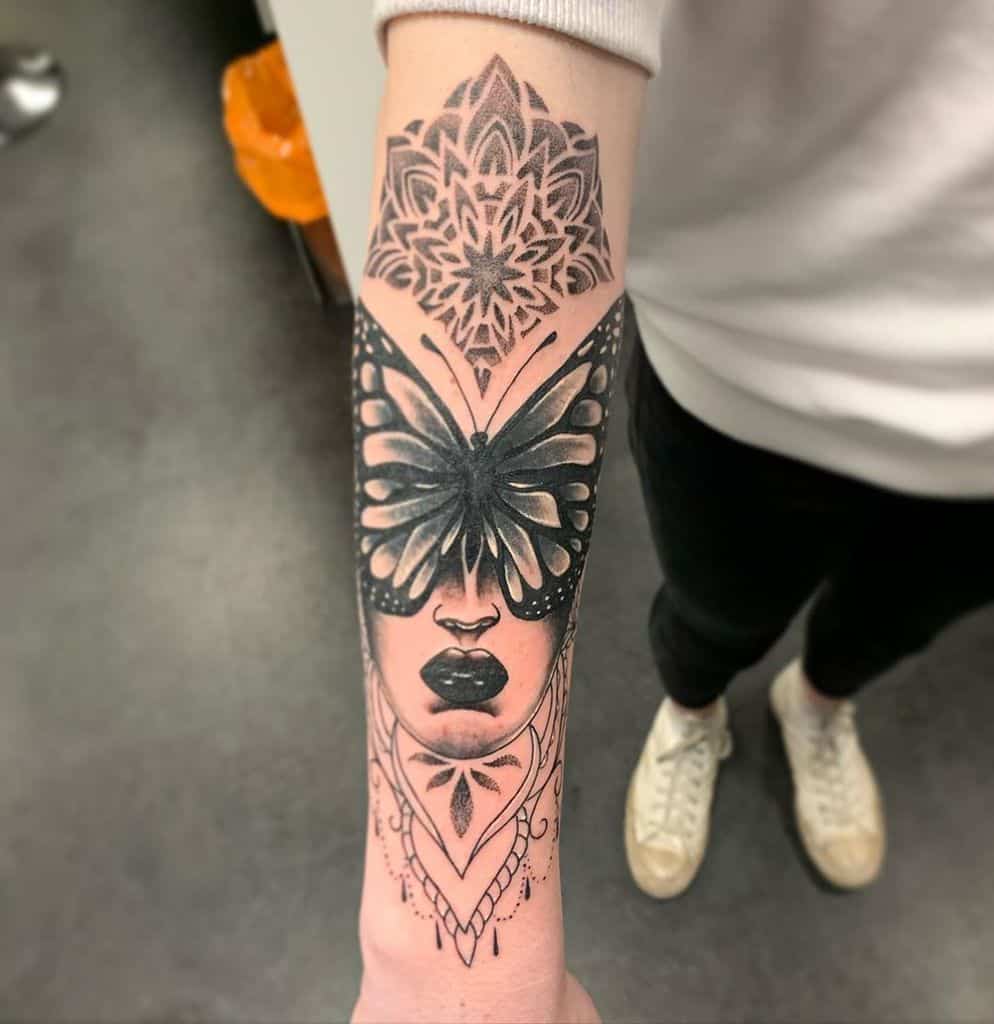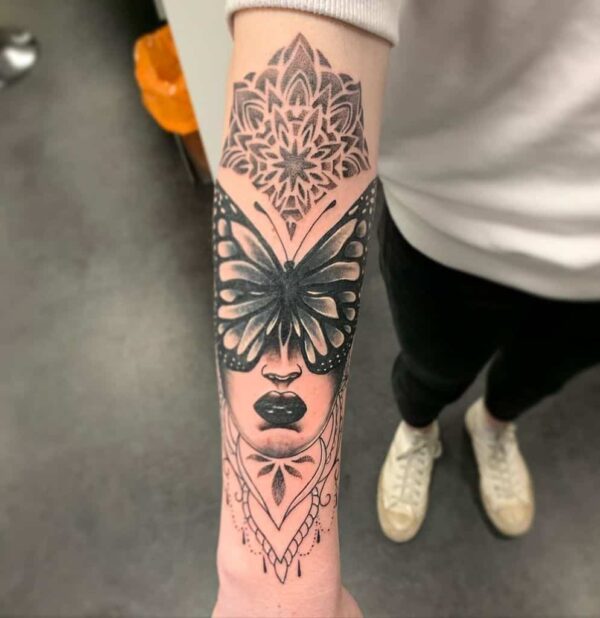 Those of you who are in the mood for something gentle and subtle just add a butterfly or two on your wrist and you are ready to go. Are you considering a colored tattoo? Butterflies will look great when colored, don't you think?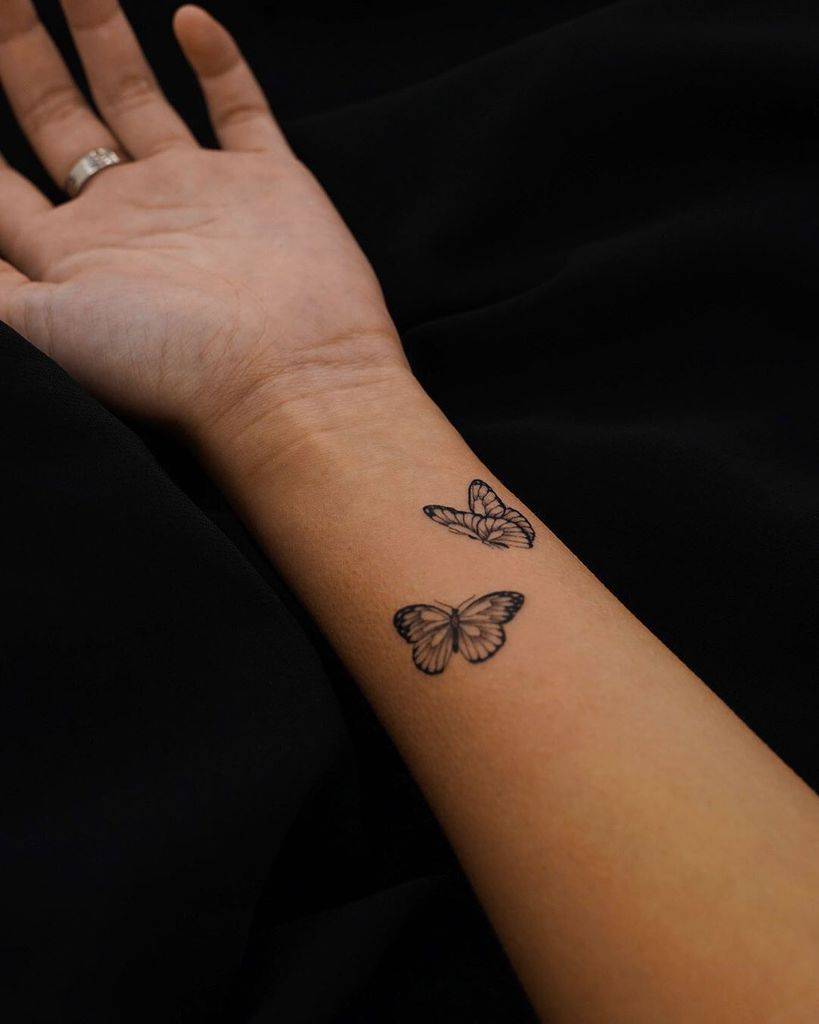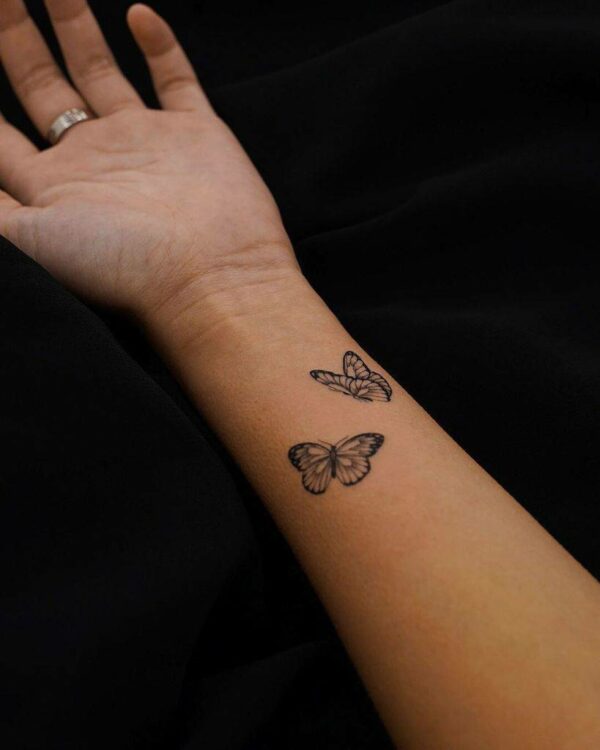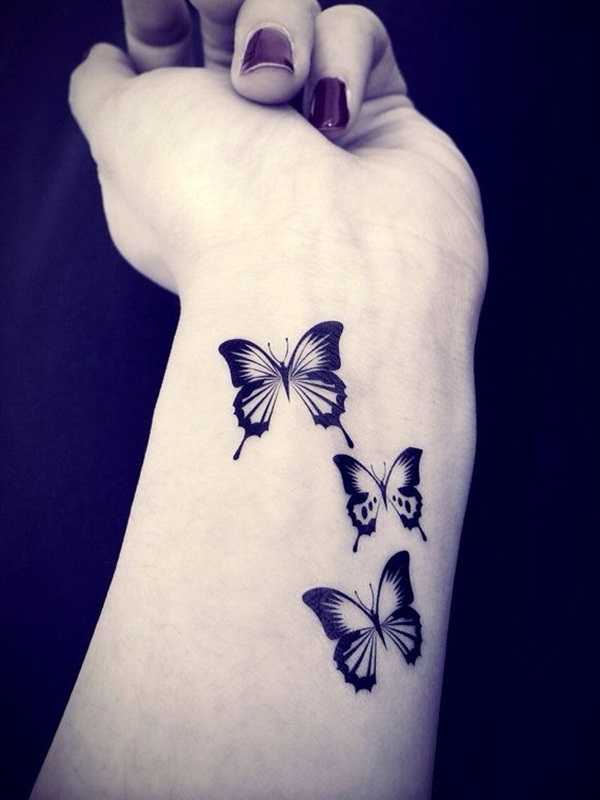 What do you say about tattooing a butterfly just behind your ear? This is such a popular spot for these tattoo designs!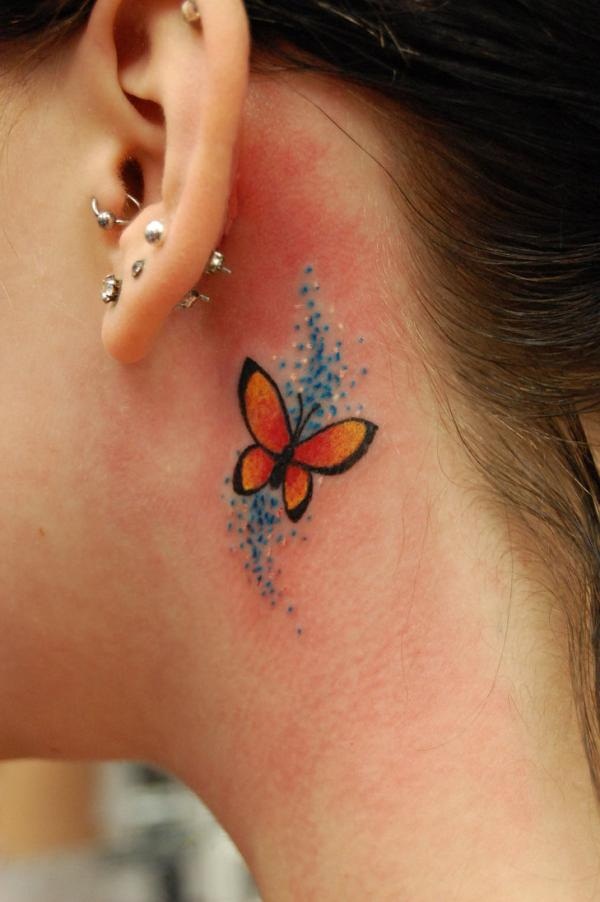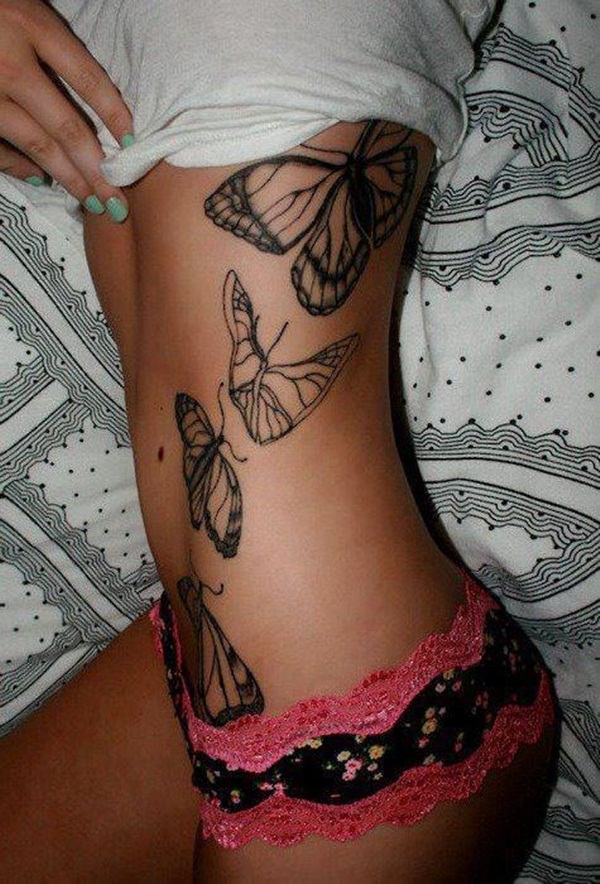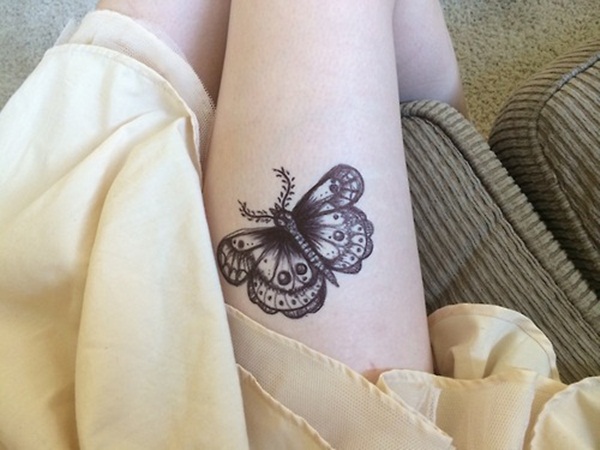 Butterfly wings can look really bold and dramatic when tattooed on your back. Just make sure they are big enough to make an impression! And do not forget a Butterfly ring is also a good choice.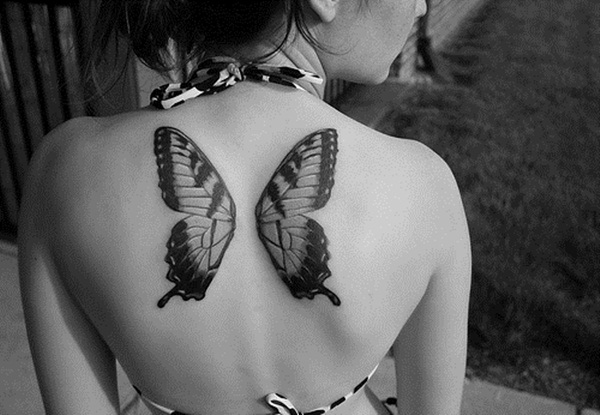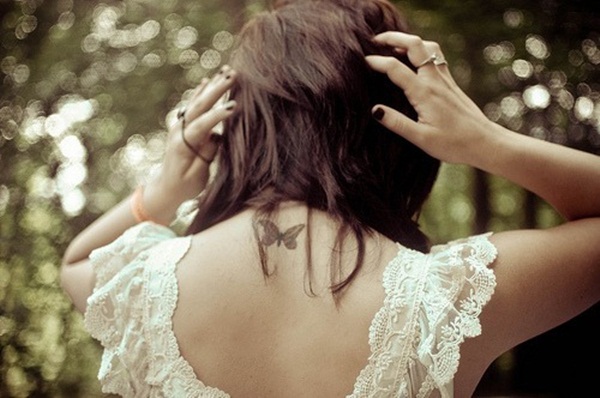 Which is the design that speaks the most about you?
If you want to see more tattoos browse these charming ankle tattoos and shiny gold tattoos.