The wedding dress plays an important role in the overall look of a bride. It tells her style, her personality, and of course, a bit of her fantasy. Bringing a modern bride's dream dress to reality is always a major responsibility for any bridal designer. And, both the bride and the designer know that. That is why each side gives the biggest they can to make the dream come true. One of the designers that do understand the importance of wedding dresses in the overall bridal look and gives his maximum to create breathtaking wedding collections is Krikor Jabotian. He is a Lebanese designer with American roots who is well known for his incredible and fabulous dresses, both in the category of evening dresses and wedding gowns.
Before we present you with a part of his most eye-catching bridal designs, let us introduce the designer to you. Here are listed some important information that you need to know about the designer who plays magic in making the bride's dream a reality.
The designer
As we mentioned before, Krikor Jabotian is a Lebanese designer from Beirut. He jumpstarted his career within the creative department at Elie Saab after graduating from the École Supérieure des Arts et Techniques de la Mode (ESMOD) in Beirut. His experience working with one of the best designers worldwide enriched his biography and paved his path in the fashion industry. Soon after working with Elie Saab, Krikor Jabotian developed his own independent designs. He was then selected by Starch Foundation, a nonprofit organization founded by Maison Rabih Kayrouz and Solidere to showcase his creations. That was the moment when things started to go upward for the young designer. His first collection, under a namesake brand, marked the beginning of Atelier Krikor Jabotian.
At 23, Krikor Jabotian set up his first studio and designed his first collection. His company was developing so quickly. In a while, the company evolved into a thriving, family-run business that included his mother, his father, and his sister. Today, he is one of the most famous fashion designers worldwide. Thanks to his refined craftsmanship and use of opulent fabrics his designs have gained the appreciation of many modern women and brides-to-be from everywhere around the world. He is creating designs that send messages of heritage, style, innovation, and traditions.
Let's meet Krikor Jabotian
We invite you to meet some of the most interesting details of Krikor Jabotian life. Knowing the designer, you can better understand the designs. So, take a tour to explore some of the most important questions that Krikor Jabotian answers for his potential clients and fans. We are sure that you will enjoy them, as well as the designs from the gallery below. The showing begins in 3, 2, 1…. Enjoy!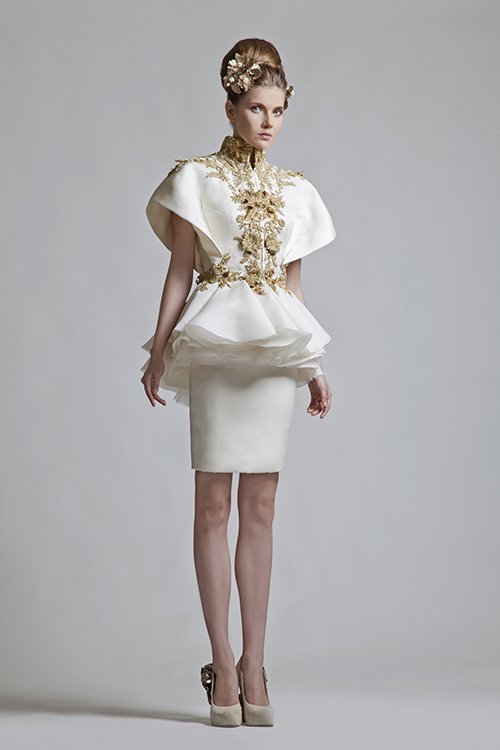 What was the point when Krikor Jabotian discovered that he was going to be a designer?
In short: he knew it always! Even when he was still a young boy he has an eye for detail, more specifically for design. He can still remember the days he was a really young boy and how he then loved a certain way his mother's skirt flared or the sound of his aunt's heels clinking on the floor. So, for sure we can say that his love for fashion and design has really deep roots in his childhood.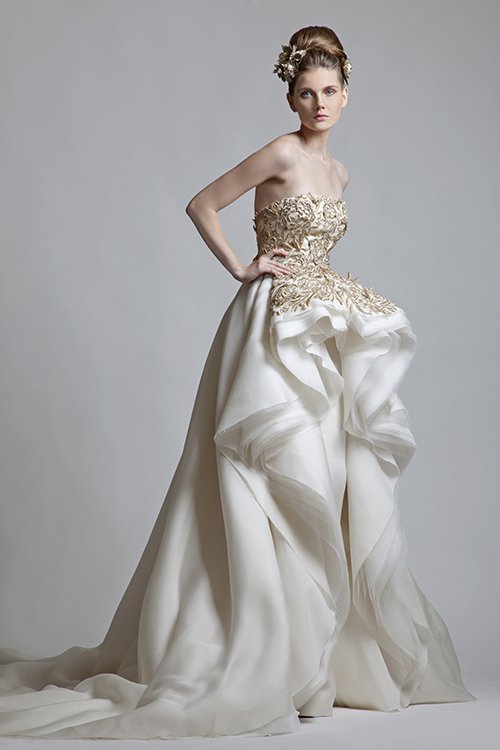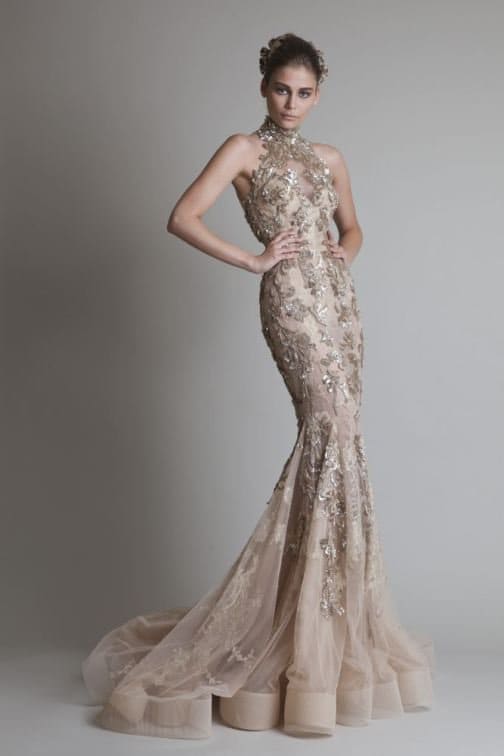 Did his background inspire him to build a family-run design empire?
As we mentioned before, Krikor Jabotian is a Lebanese designer with American roots. And, as he pleasantly says, he is as Lebanese as he is American. It is not a surprise at all that both cultures have influenced his work deeply. As he says, he can feel the influence of each of the cultures in his designs. His love for embroideries and how it can develop over the years of experience, as well as the craftsmanship and the attention to handwork is definitely an influence from his Lebanese roots. His dedication to details and the handwork he inserts into each of the designs he creates has made him one of women's first-choice designers from all around the world.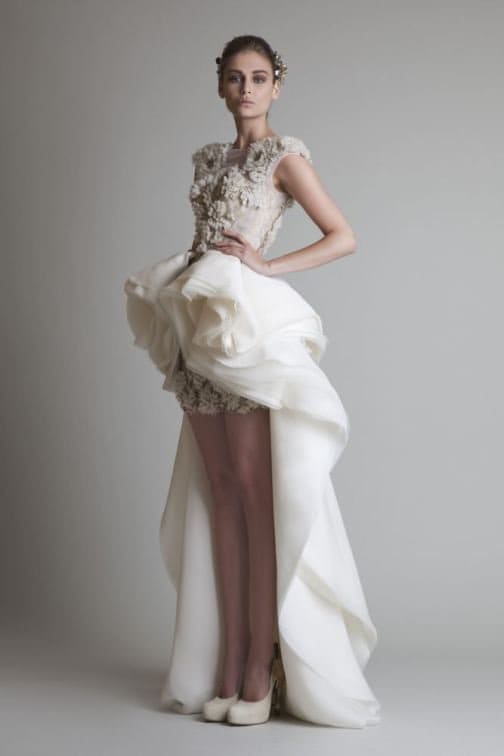 How it was working with Elie Saab?
Enriching experience, especially in terms of embroideries! This is how with a few words he can describe the time he spent working with one of the best world designers ever. While working with Elie Saab, Krikor Jabotian began researching embroidery materials and how certain techniques reflected the design itself. So, he later implemented his own interpretation of the embroidery in his individual work.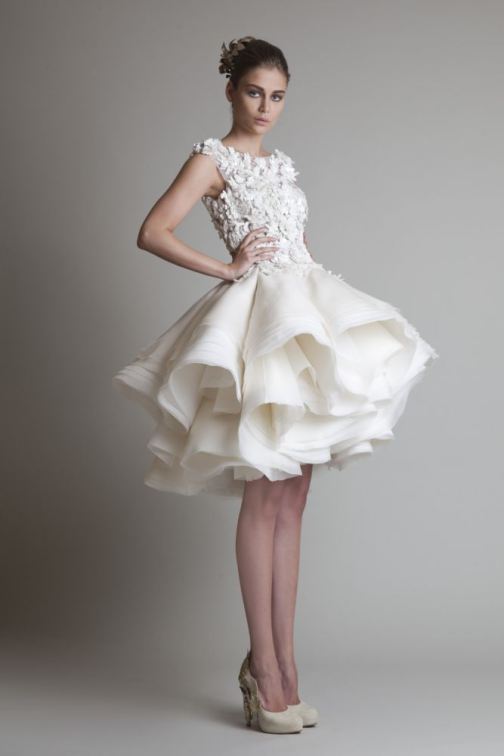 How to pick the perfect wedding dress?
There are probably too many tips on how to choose the perfect wedding dress. We have already shared most of them with you. But, when it comes to professionals such as Krikor Jabotian, he says that there are three most important tips for picking the right wedding dress. Here they are:
First, there comes the volume of the dress that needs to be adequate for the venue.
Then, the cut of the dress needs to be flattering for the body type.
And, last but not least, the style of the dress needs to be reflective of her own personality. Every bride needs to look like herself on her most important day of life. She should not look like she is going to a masquerade ball!
source