Tights are a wonderful staple piece for wall cause they don't only keep us warm by they make our outfits lot more stylish and polished. When you add patterned tights to an outfit it immediately looks more beautiful and modern. Try it, so you can spot the difference! I became so hooked on patterned tights lately, so I thought that it would be nice to share with you some ideas that will inspire you to introduce them into your wardrobes as well. They will even make you love skirts and dresses more! Fall is such a lovely season to show off your legs, especially in these adorable patterned tights. Scroll down through this article and see the Pretty Fall Outfits With Patterned Tights That Will Make You Look Fancy. Just by adding one of these tights to your outfits you will look like some of the fashion bloggers we can spot on Instagram nowadays, and I believe that you are going to love it. Here you can see some popular skirt outfits that will give you the chance to wear these lovely tights, and don't miss the magnificent ways to spice up your fall outfits with scarves either!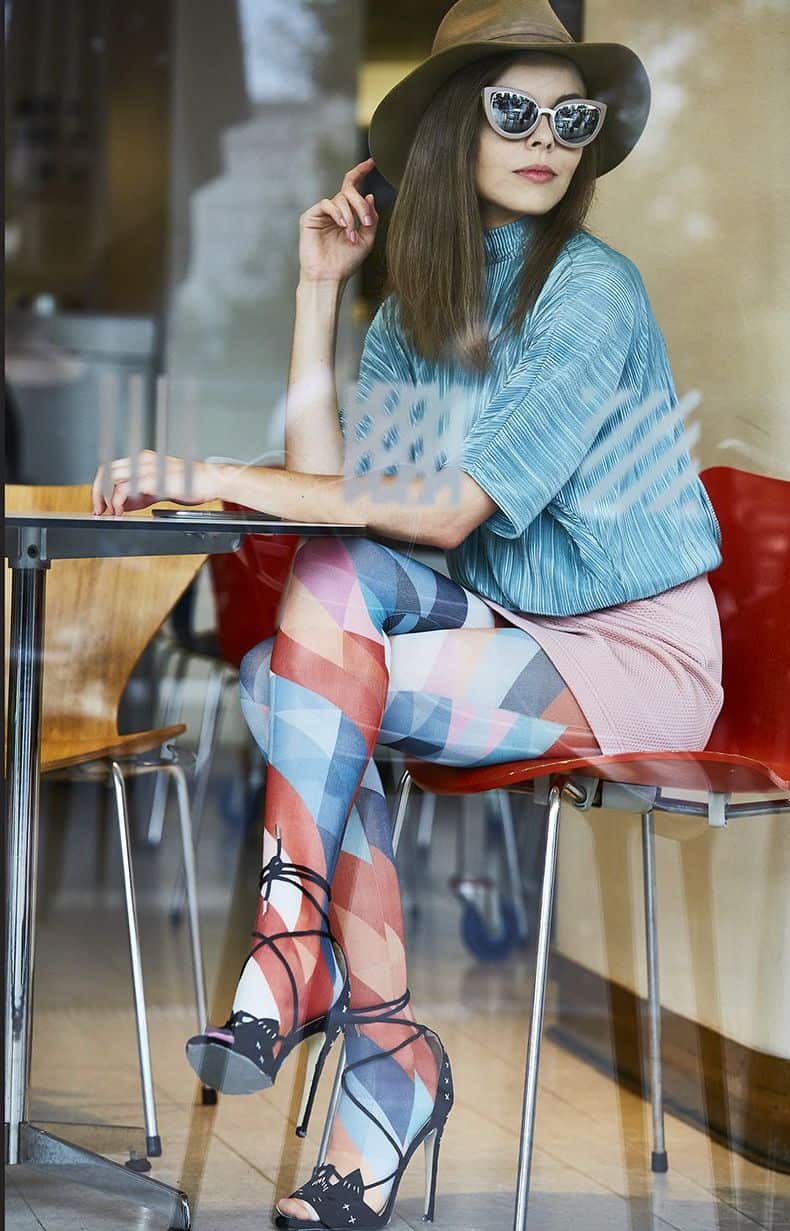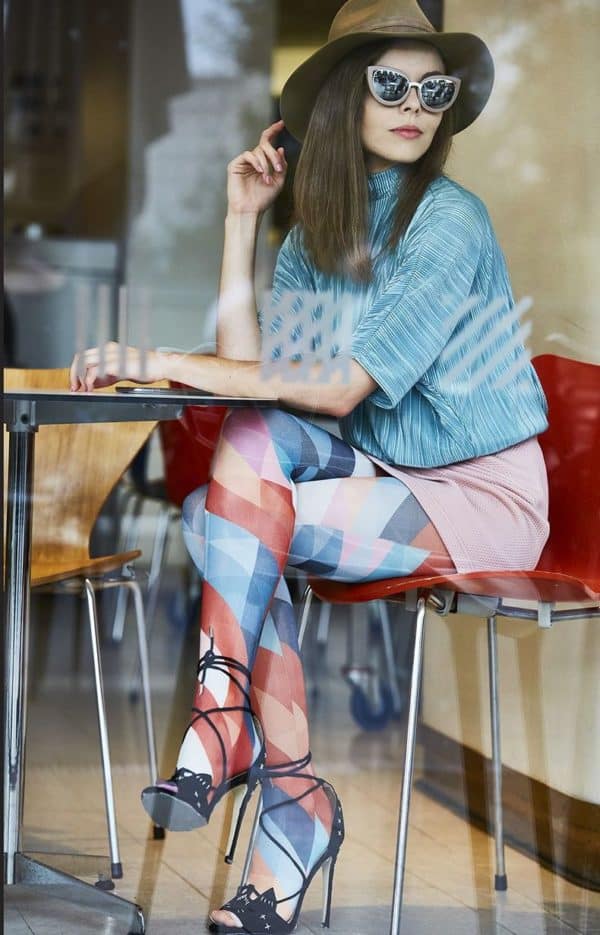 The first thing when you are choosing the design of your tights that you are going to wear for the day is to consider the event that you are going to attend. If you are about to go to work make sure they look professional and are in accordance with the dress code in the office. Choose different tights for party outfits and laid back events.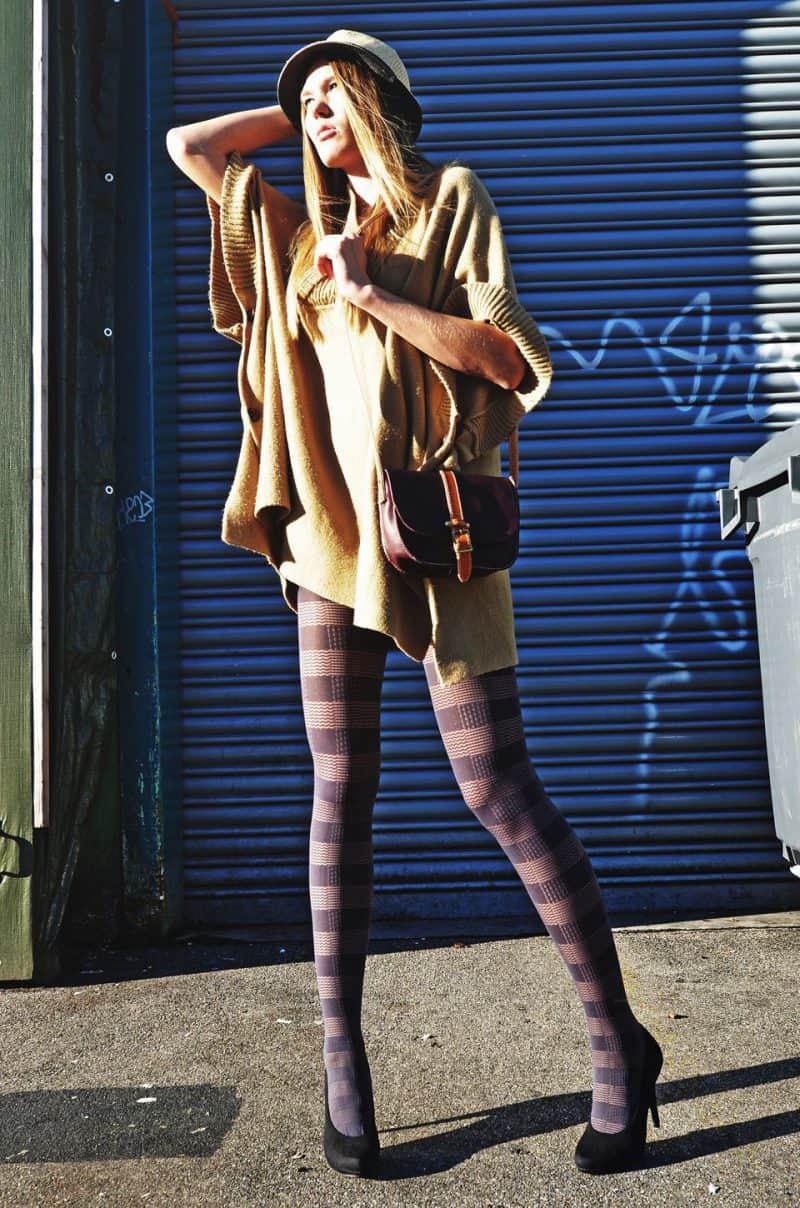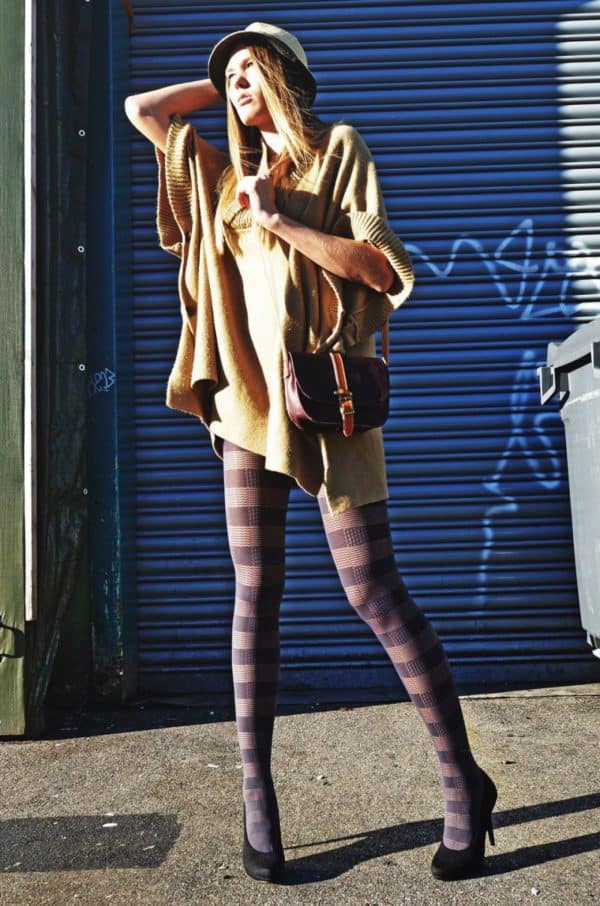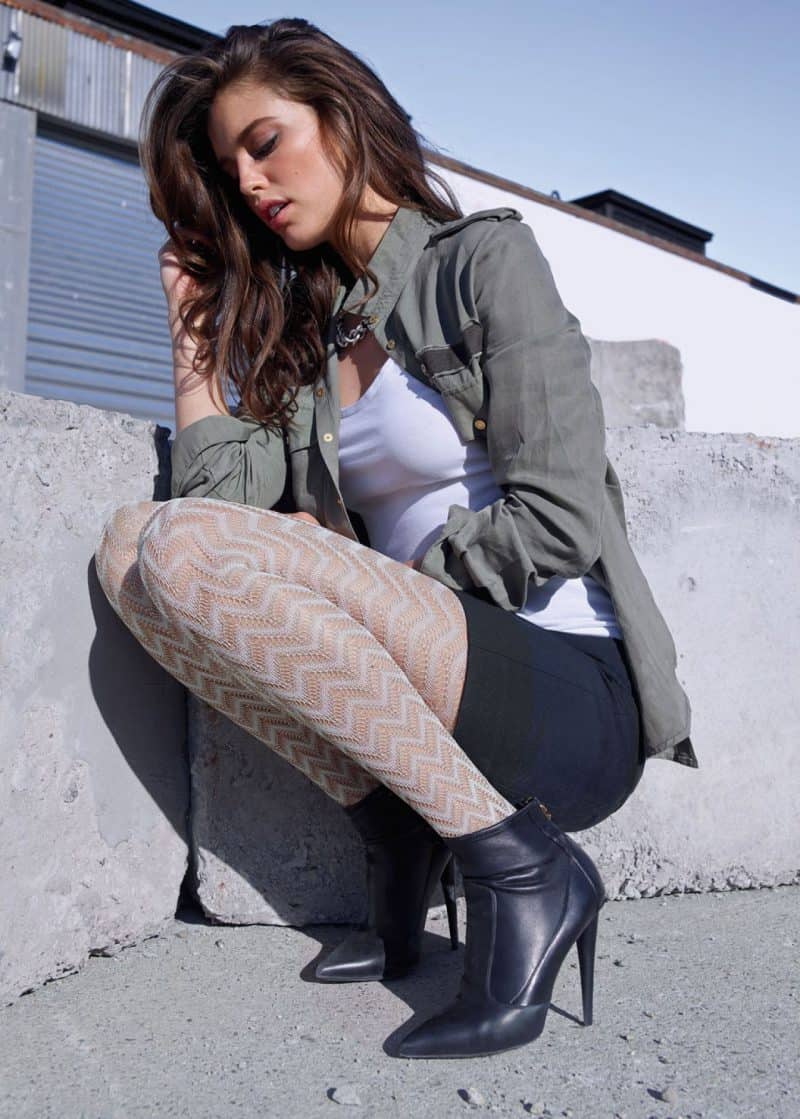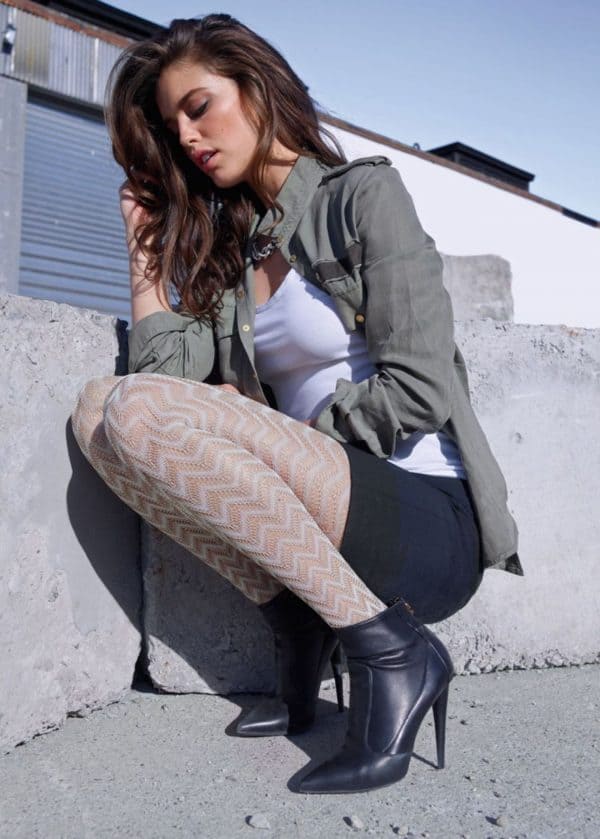 These tights with hears look very cure and feminine and are just perfect for an informal event. Do you look how lovely the combination of mini skirt and a blouse is?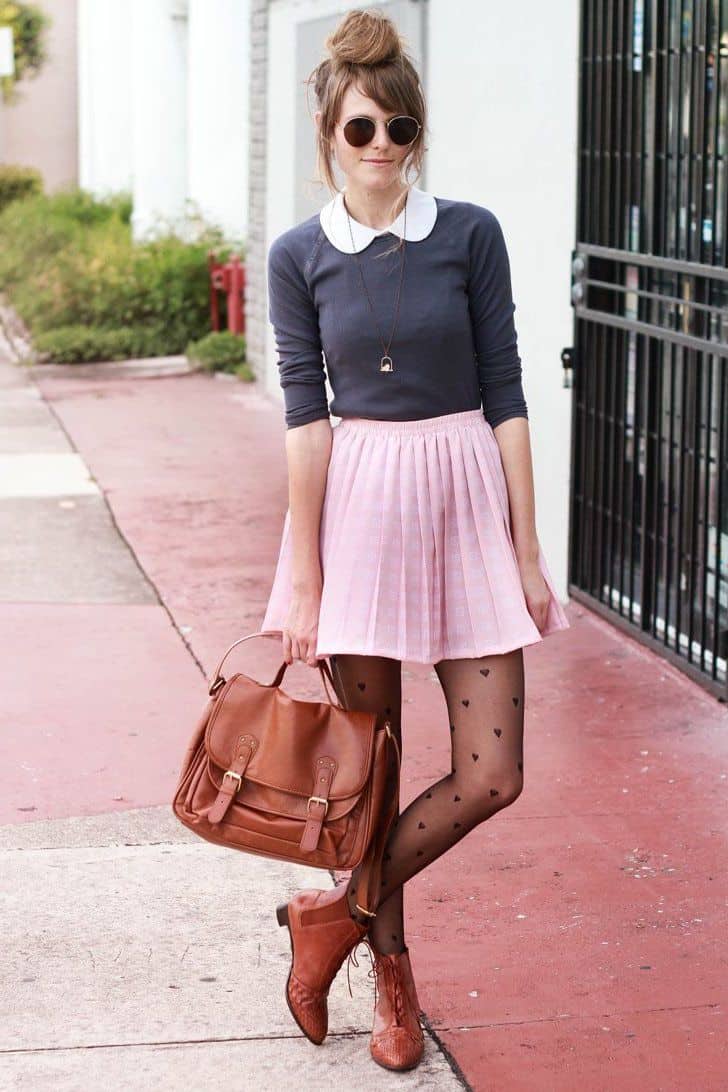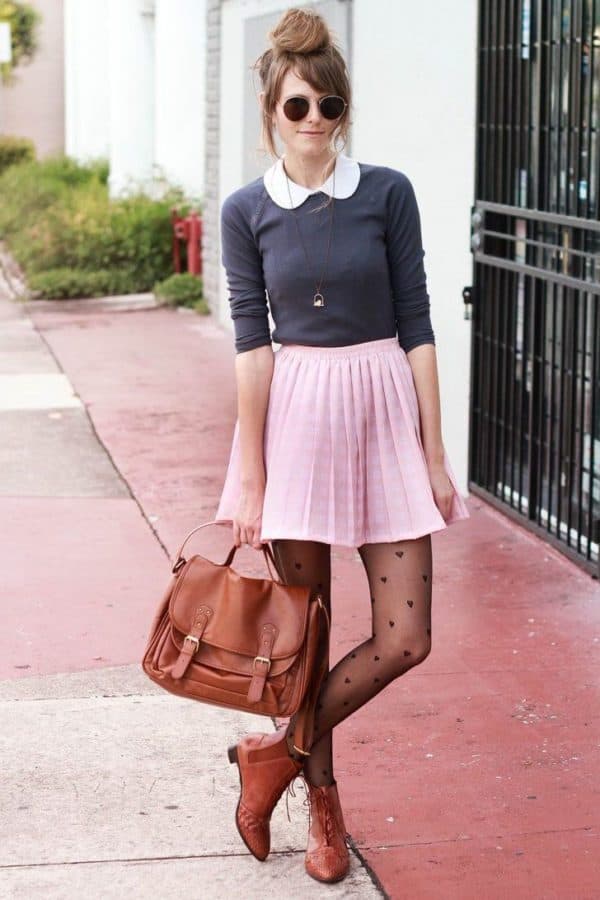 My personal favorite are the dotted tights. I have them in my wardrobe and just love to put them on together with a nice fall dress.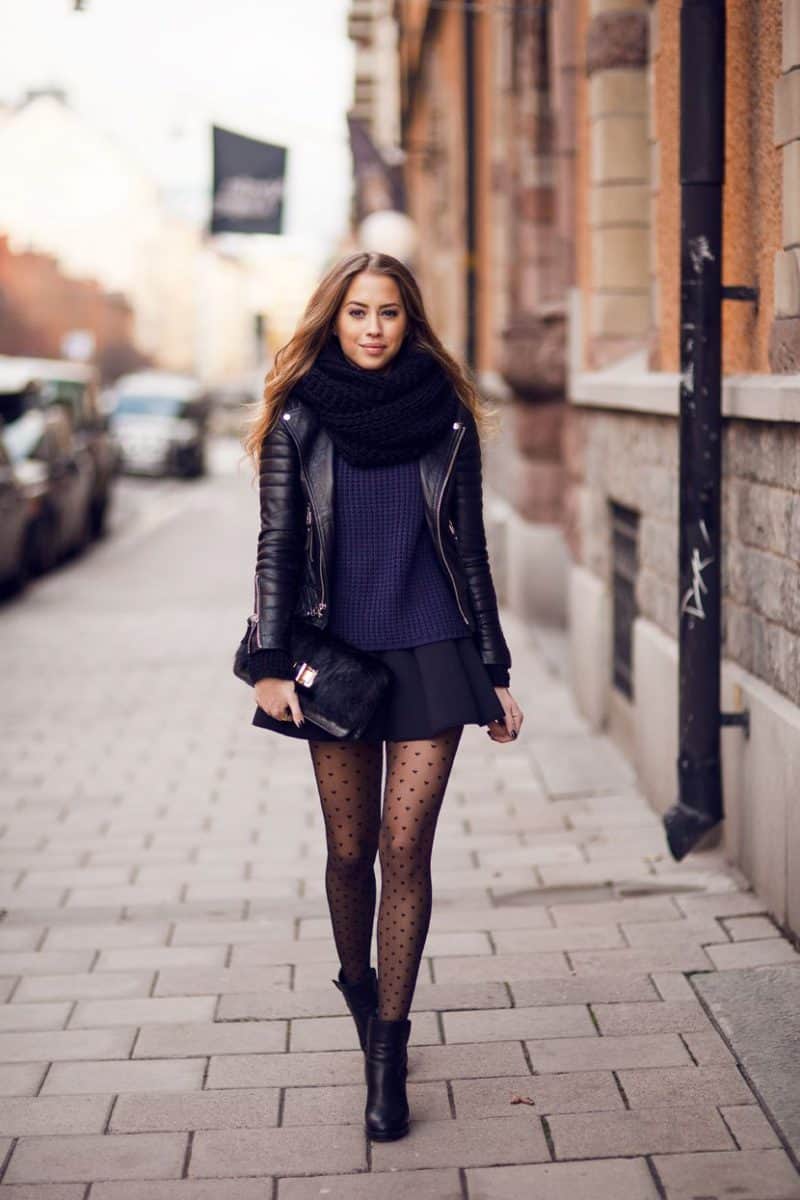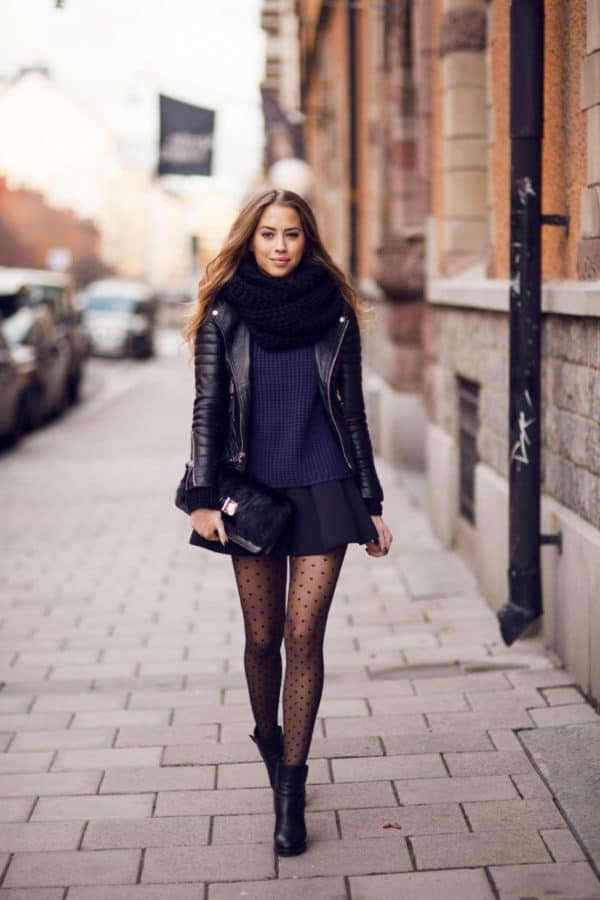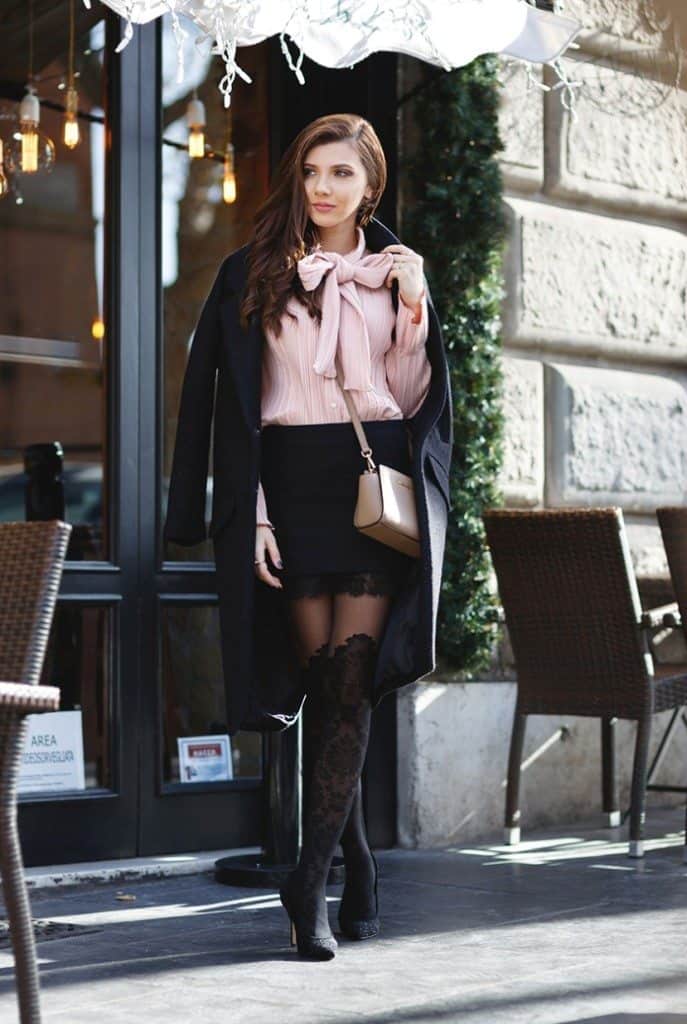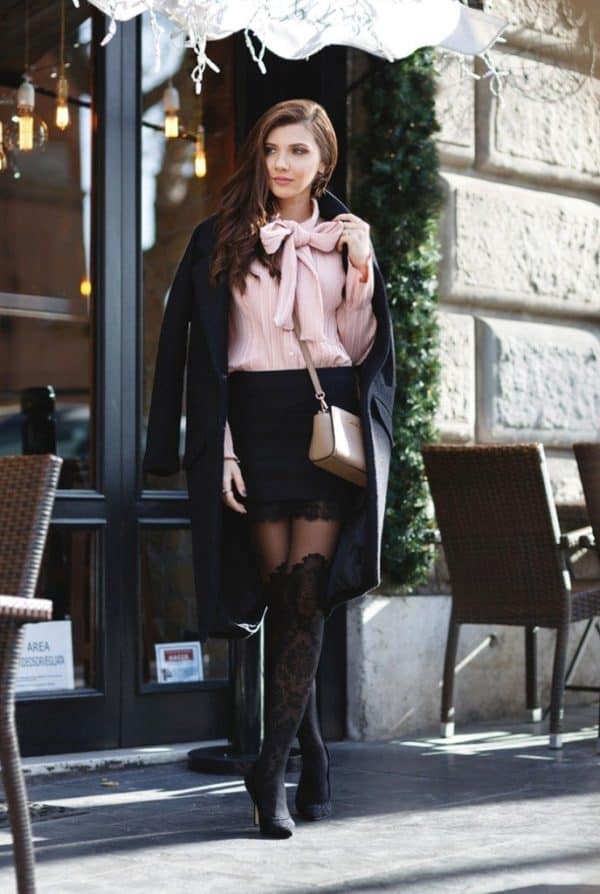 Don't you think that these black tights look stunning with the white dots?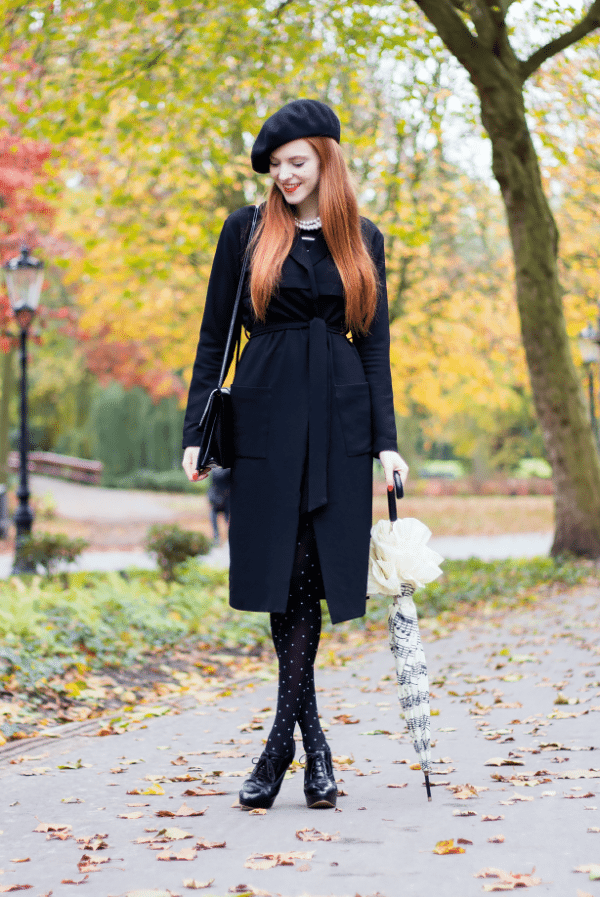 The lacy print matches a fancy dress in a great way. Remember not to wear patterned tights with cocktail and formal dresses if you want to look classy and sophisticated. These tights are great for informal and semi-formal occasions, so keep this in mind.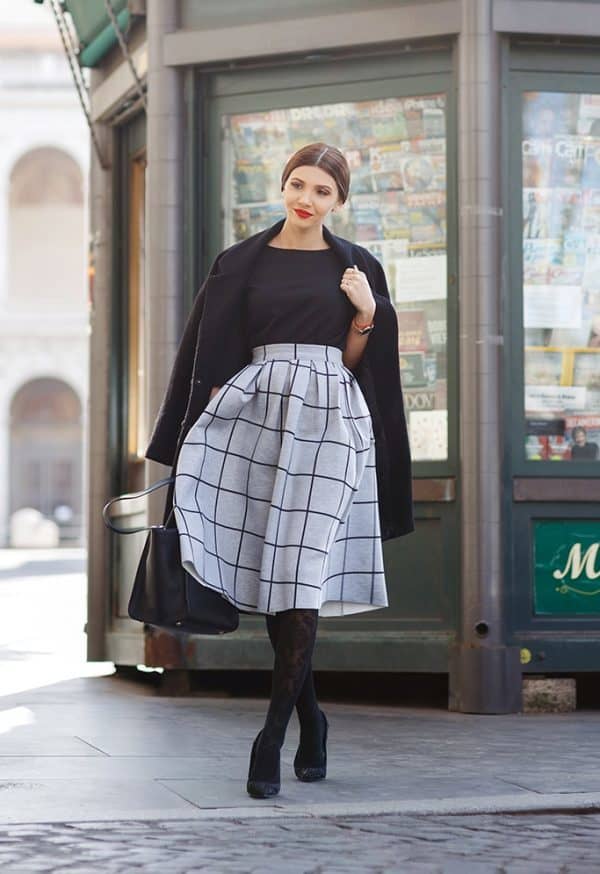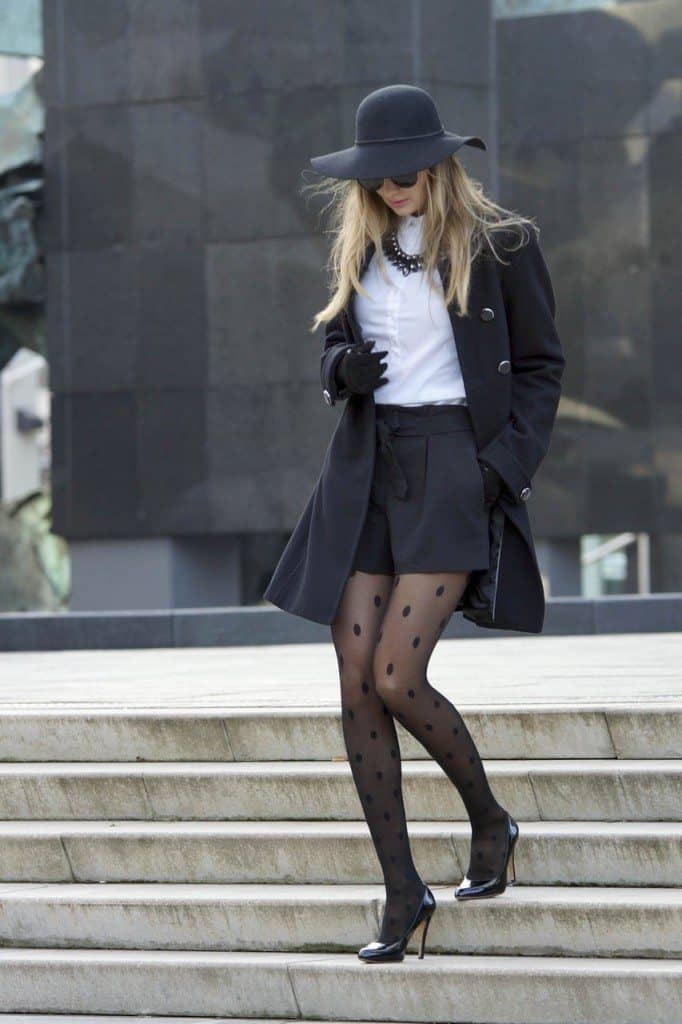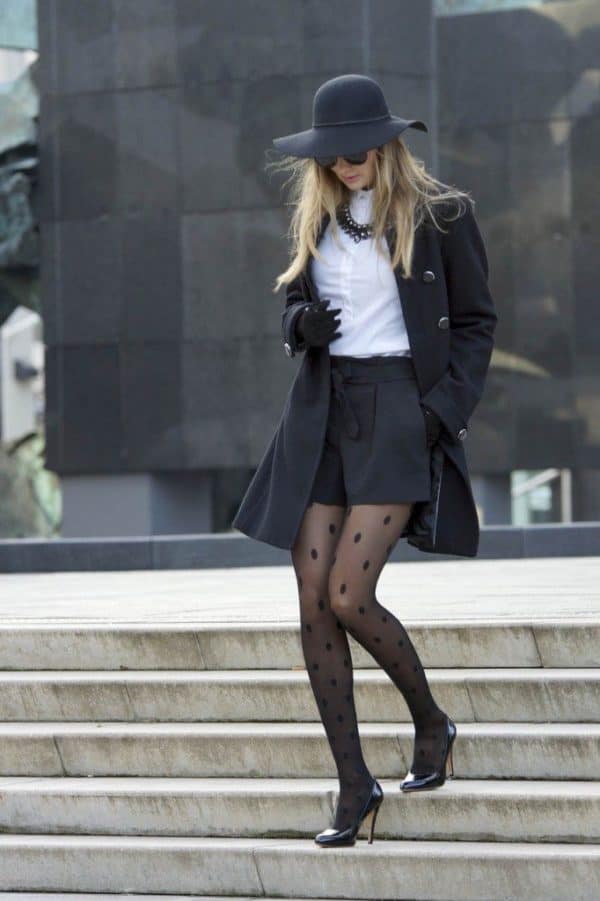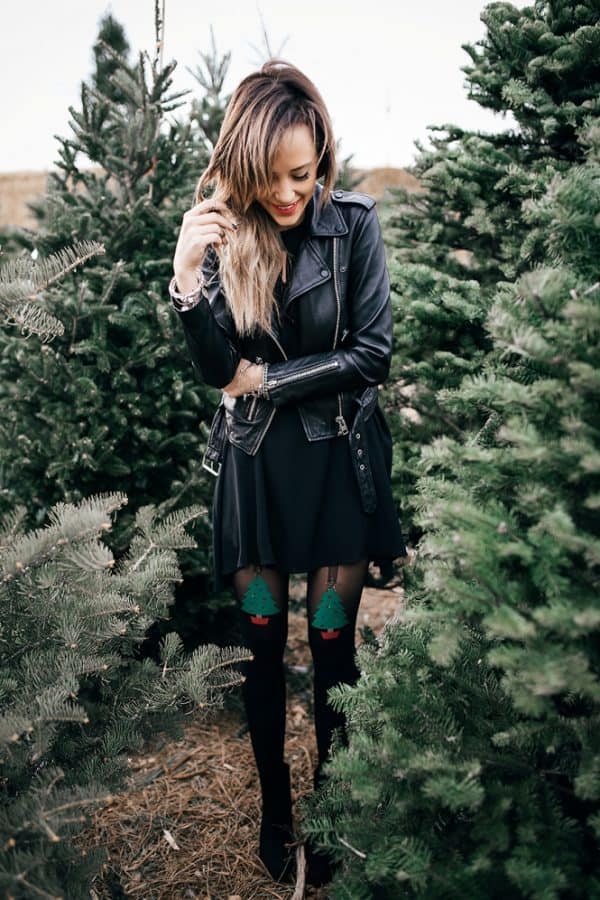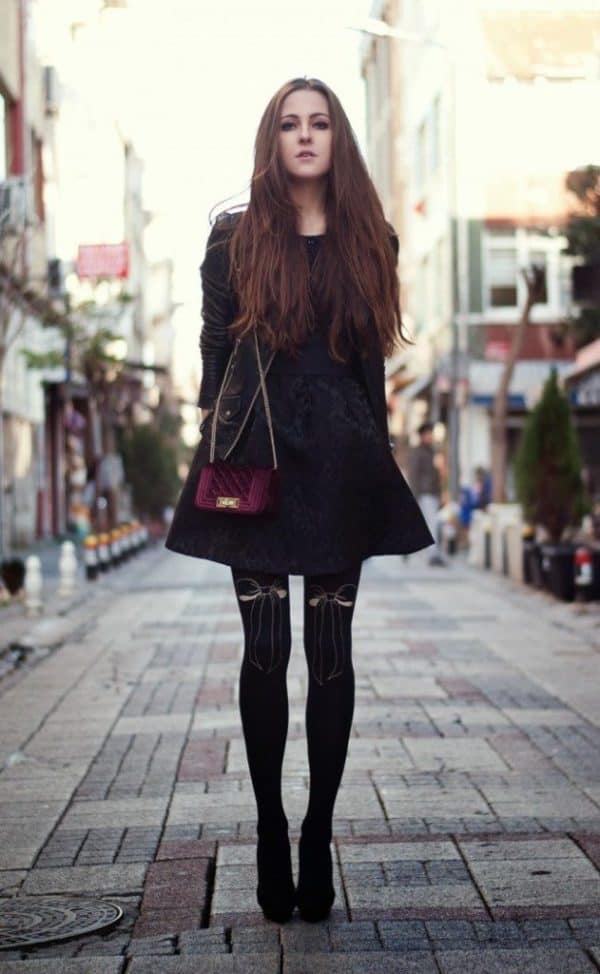 Have we inspired you with these modern outfits to make some amazing combos this fall?