Forget everything about dresses, skirts, and shorts! It's officially the season of trousers! And, today we are sharing with you some of the must-have pants in every woman's closet. Once you scroll down the page, you will see some interesting ways to style trousers in your everyday life. Pants can be worn for almost any occasion. You can style them for casual occasions pairing them with sneakers or flats. Also, you can rock your best office ensemble wearing classic pants. Trousers are also the smartest choice for formal occasions, or any other occasions when you have doubts about what to wear. There is no chance you go wrong with wearing pants.
However, it is very important to choose the right size. It is essential indeed, because the right size will make you look incredibly chic while feeling comfy too. The market is full of so many different types of pants. In order to find the ones that will best suit your fashion taste and your body shape, you should try on different models until you find "the ones". However, there are several styles of pants that go absolutely perfect with any body shape and can be worn with almost any outfit you style. Here is the list of those so-called must-have pants that every woman should own in her capsule wardrobe. If you don't have a pair of any of them, don't miss to add them to your shopping list as soon as possible. We leave you to enjoy!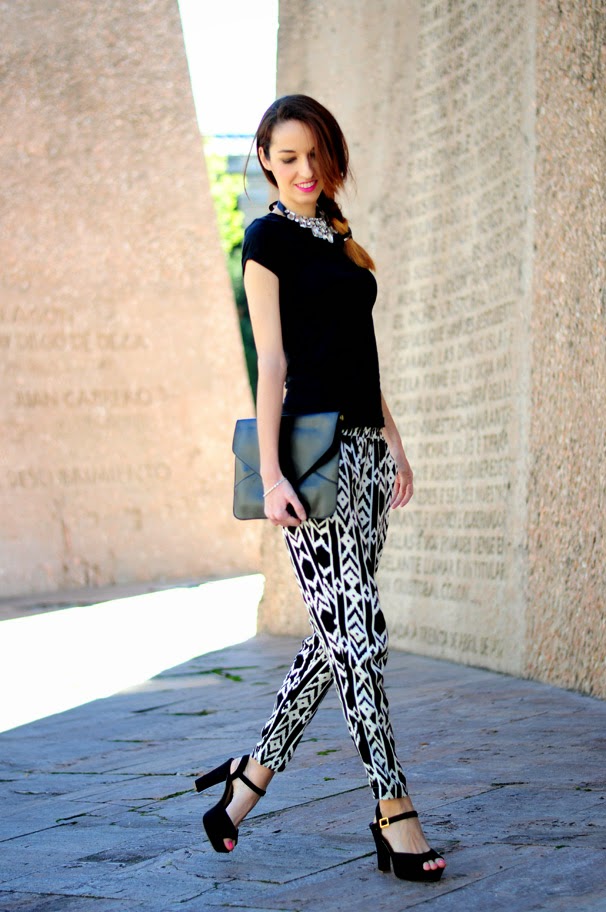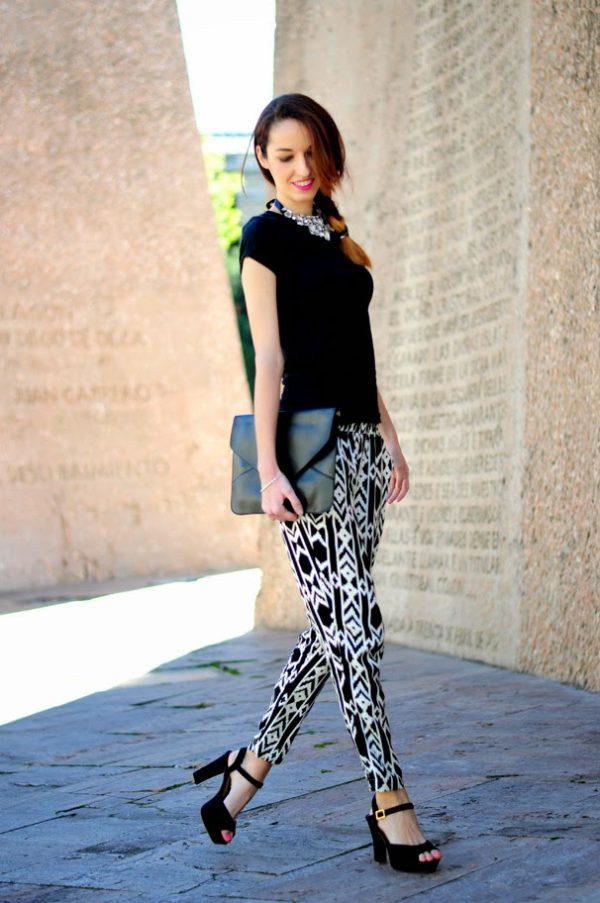 source
Black jeans
Black jeans are mandatory. They are the highest on the list of must-have pants for every woman o matter her body shape or age. Black jeans are definitely the most versatile piece in your wardrobe no matter the season. You can rock them both for formal and casual occasions. Wear them with sneakers and a white T-shirt or denim shirt for a casual yet chic look. Or, style it with heels and a crop top for a sexy night-out ensemble. Don't miss to give a chance to high-waist black jeans. During the winter season, wear your black jeans with over-the-knee boots and a crop-top sweater.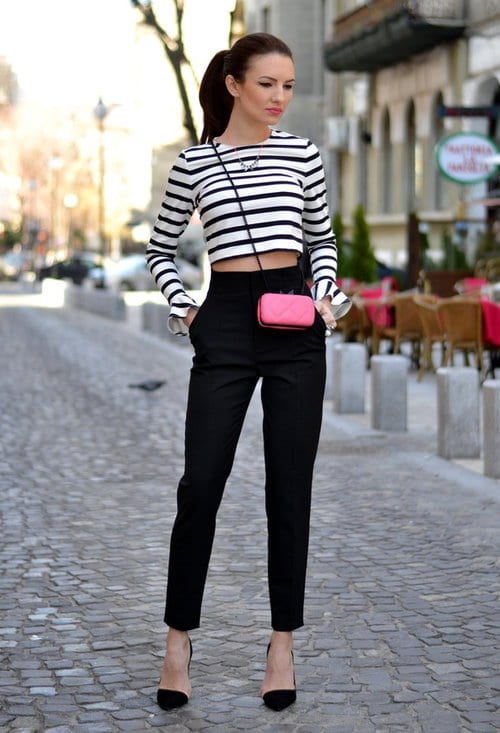 source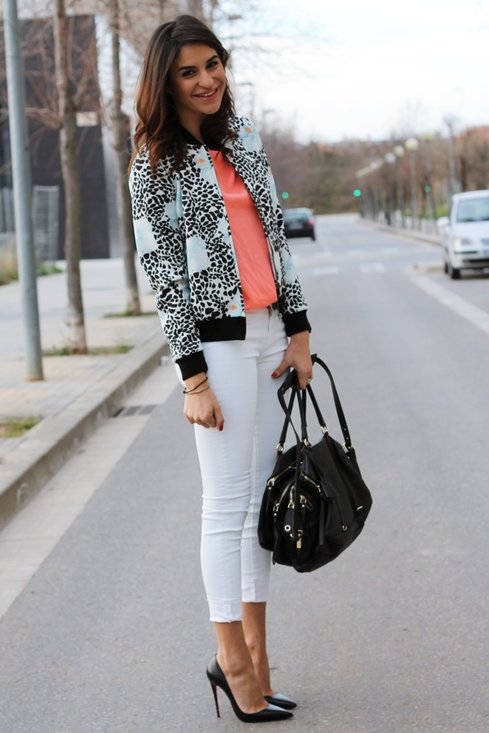 source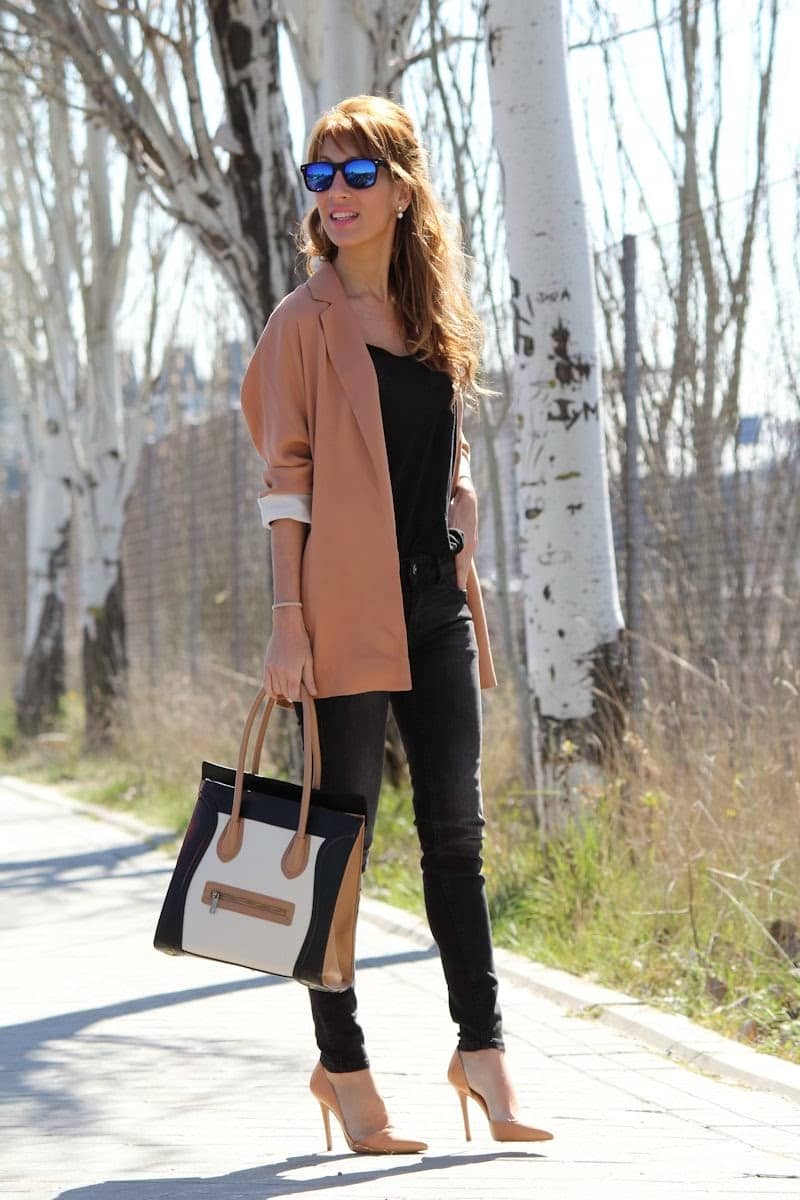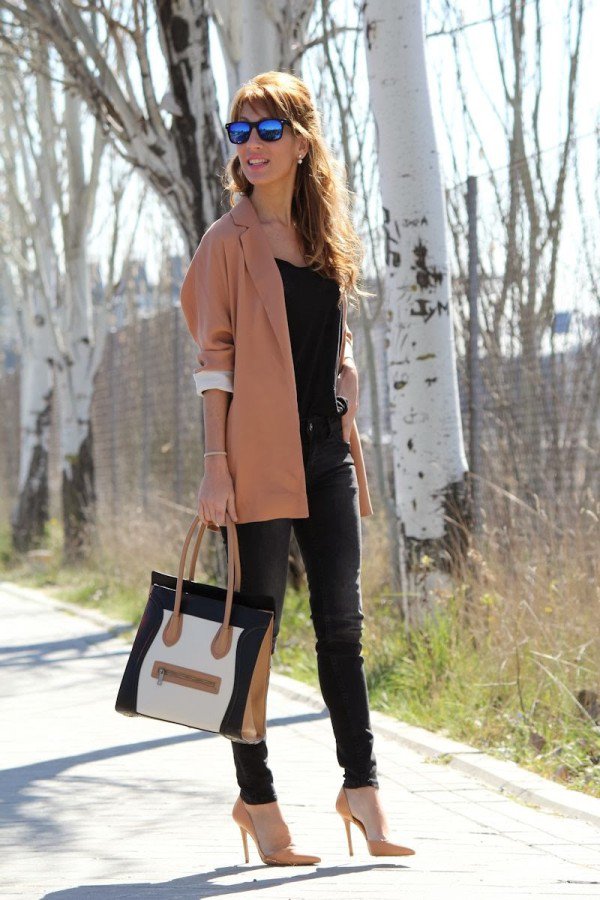 source
Printed pants
We can see more and more women wearing animal printed trousers. If animal print is not your thing, you can opt for any other print including the floral pattern which is very popular especially during the warmer months. Style your must-have pants in the print you want with a black turtleneck and a coat during winter. Or, wear them with a white blouse and blazer during spring and summer. Printed pants are a perfect way to experiment with colors and patterns and think out of the box of classic black or white trousers.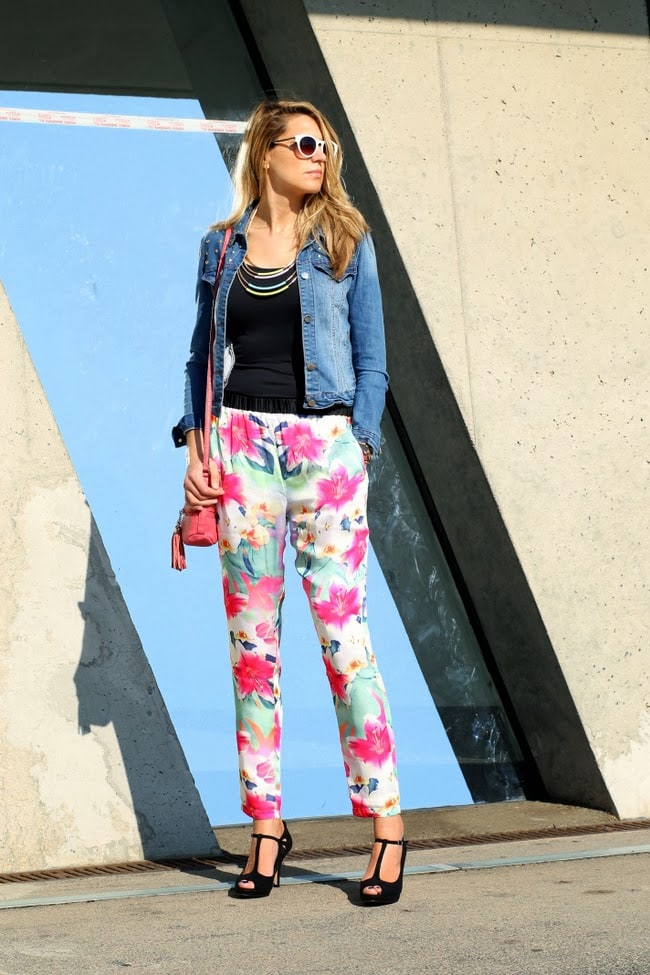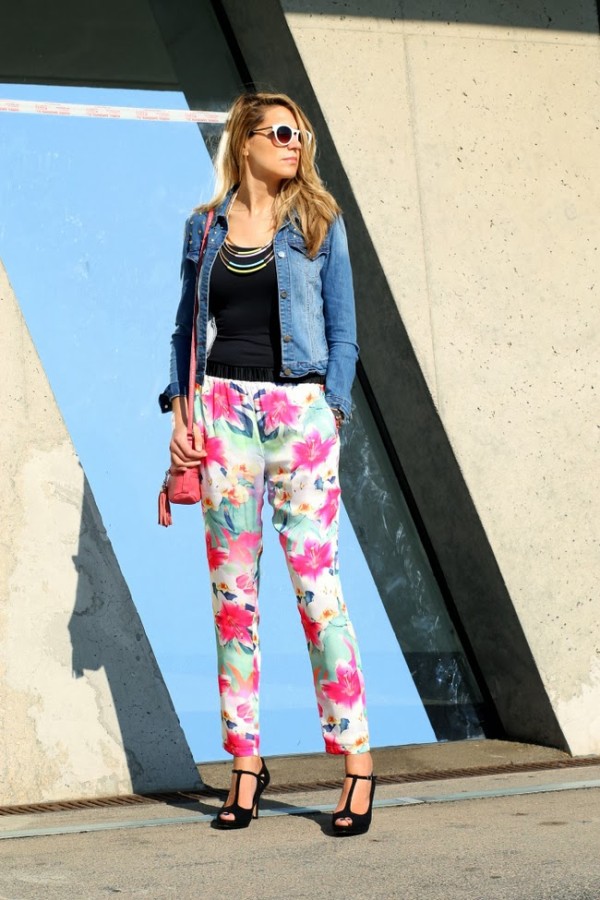 source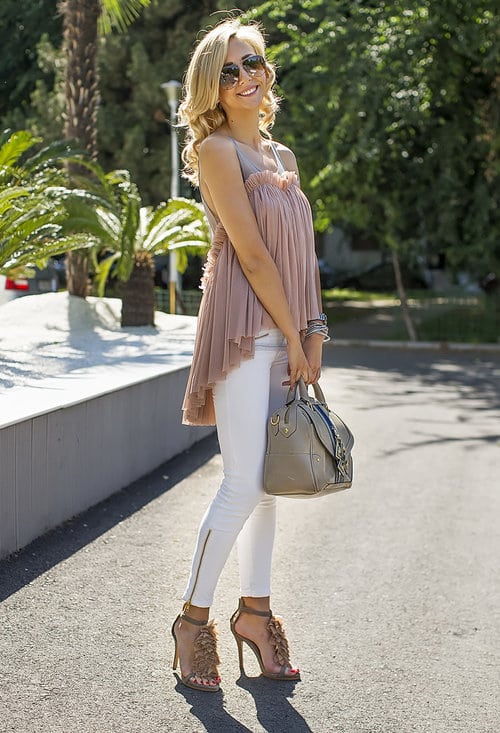 source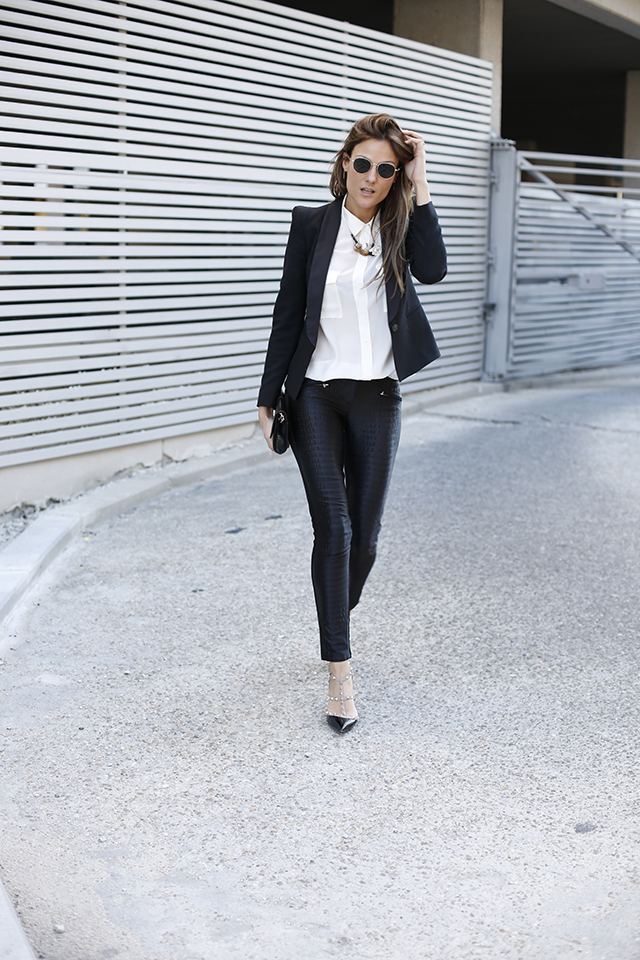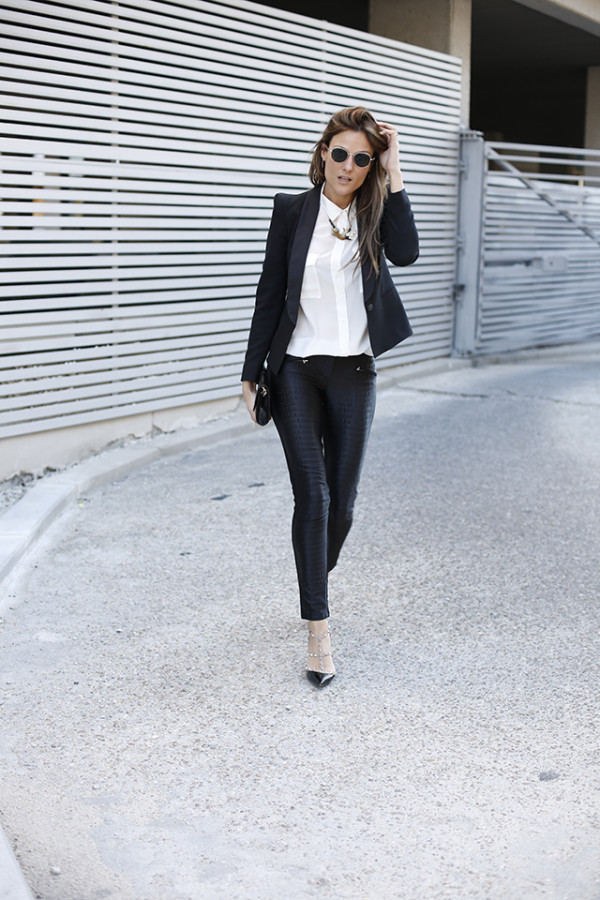 source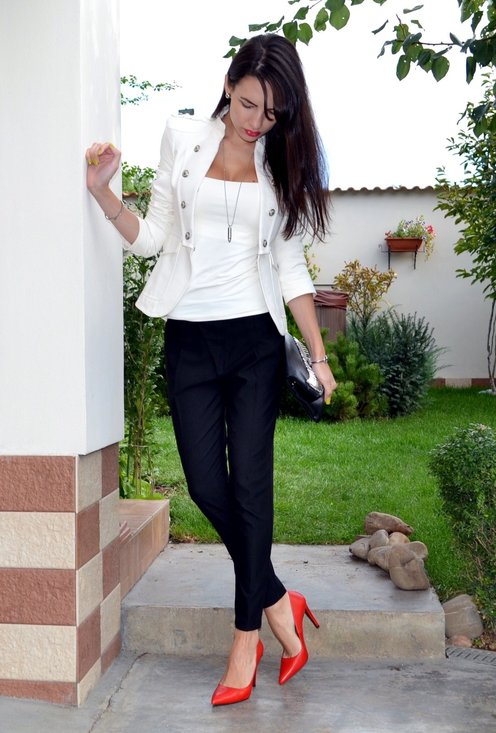 source
White pants
Are you searching for a way to insert elegance into your attire and life? You have already found it. White ants are the most elegant, classic, and sophisticated way to show the world your high taste in fashion. They are must-have pants for every woman who wants to make an elegant statement. White pants can be a little tricky to style. Because of the light color, there can be some trouble when wearing white pants, especially if you choose the wrong size or the wrong fabric. Try to choose fabrics that won't accent your curves and body defects you may want to hide.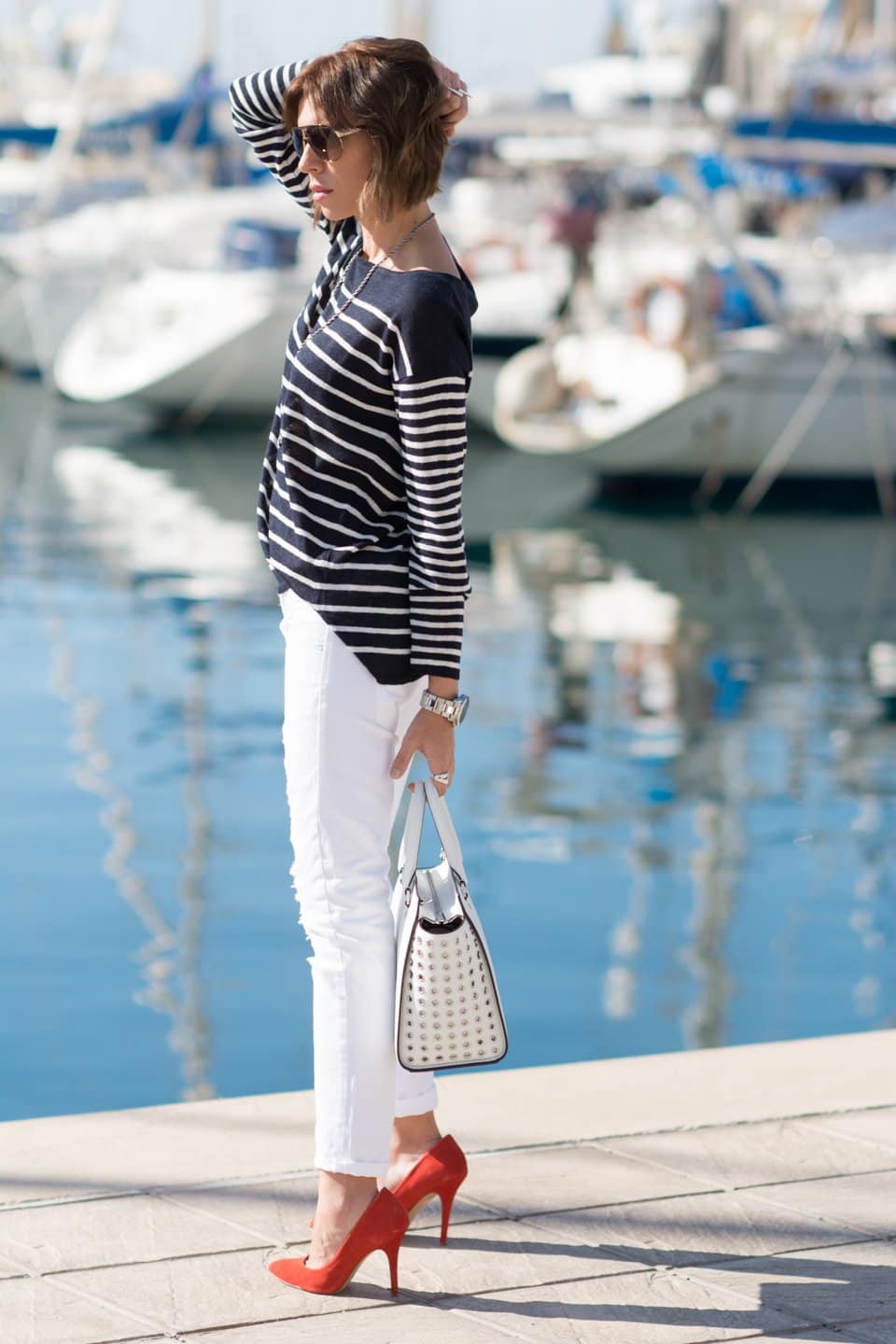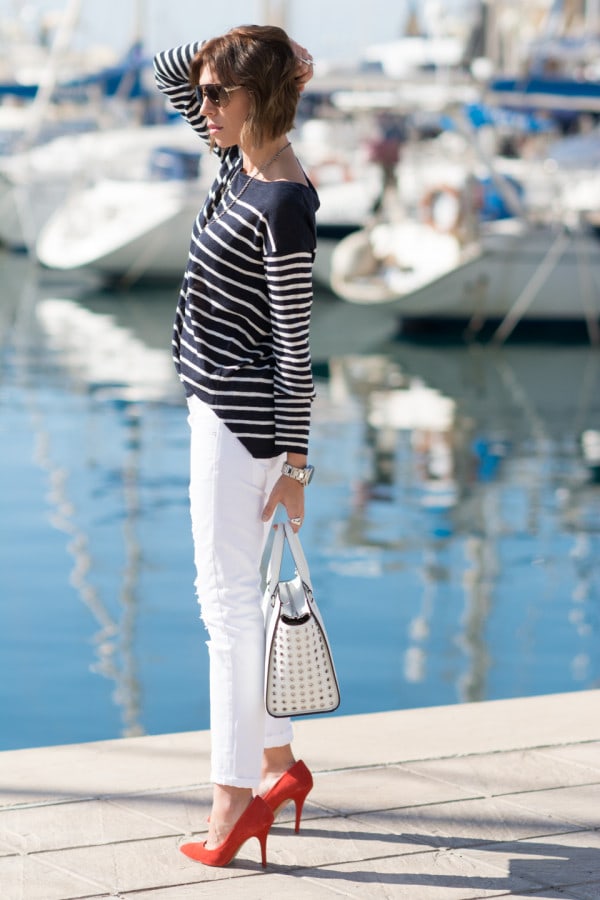 source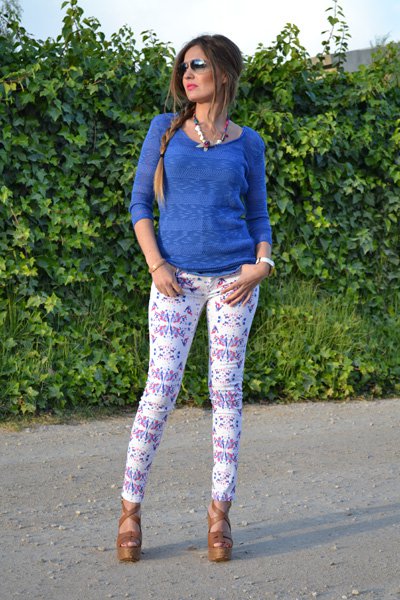 source
source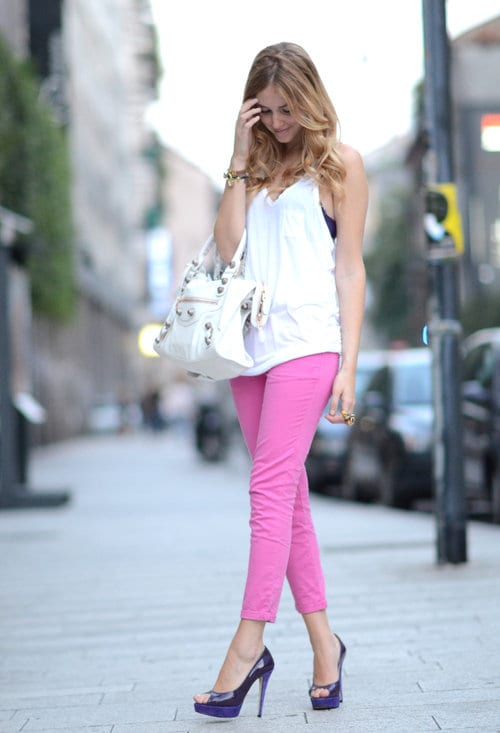 source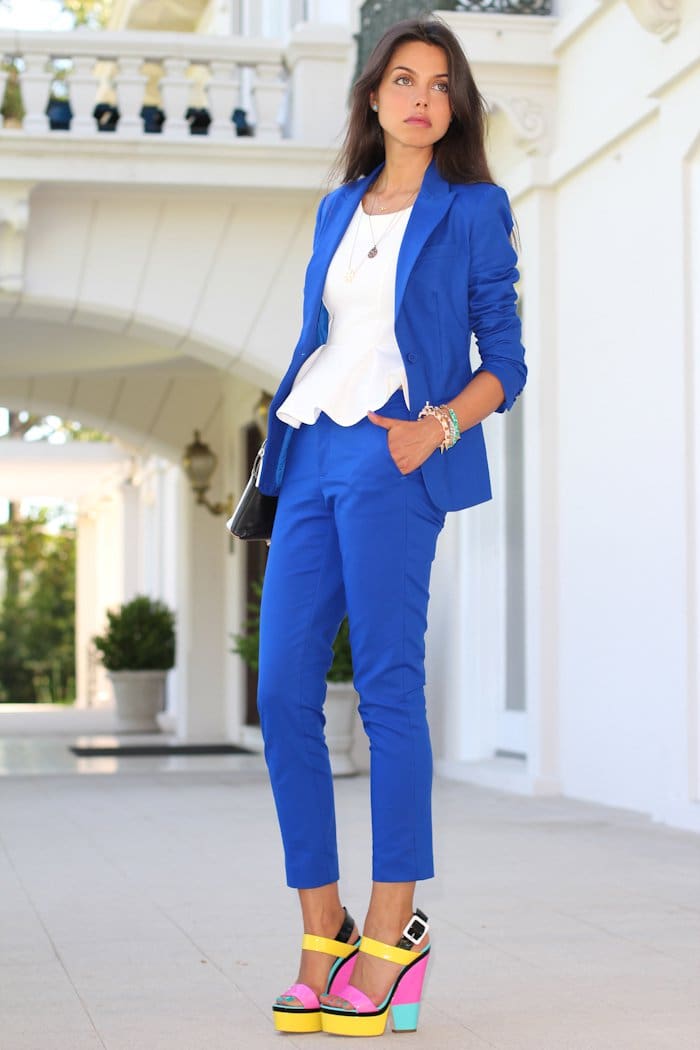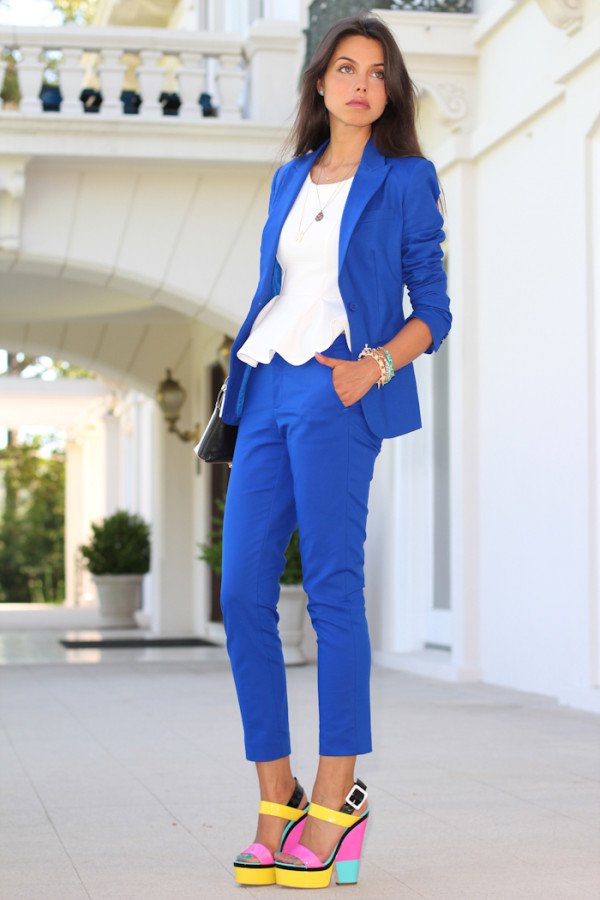 source
source
Leggings
If sexy bottoms are your thing, then leggings are the best choice for you. No matter if they are made of leather or come in brighter prints they are definitely one of those must-have pants for every woman. They will make you look chic and sexy, while making you feel comfortable too. Don't be afraid to experiment with prints when it comes to leggings. All you need to do is to pair them with a casual top or crop top since they are casual staples too.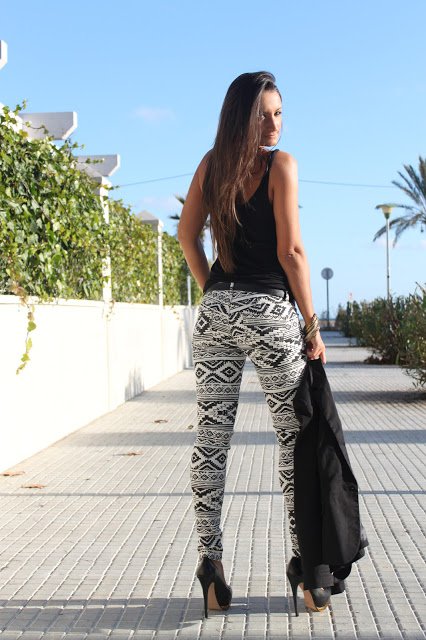 source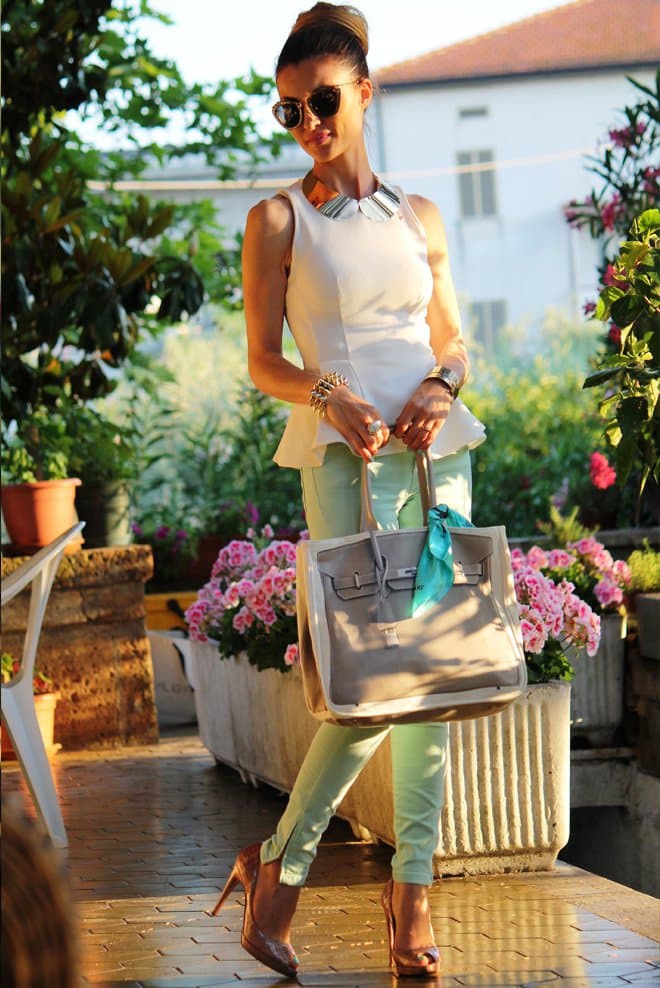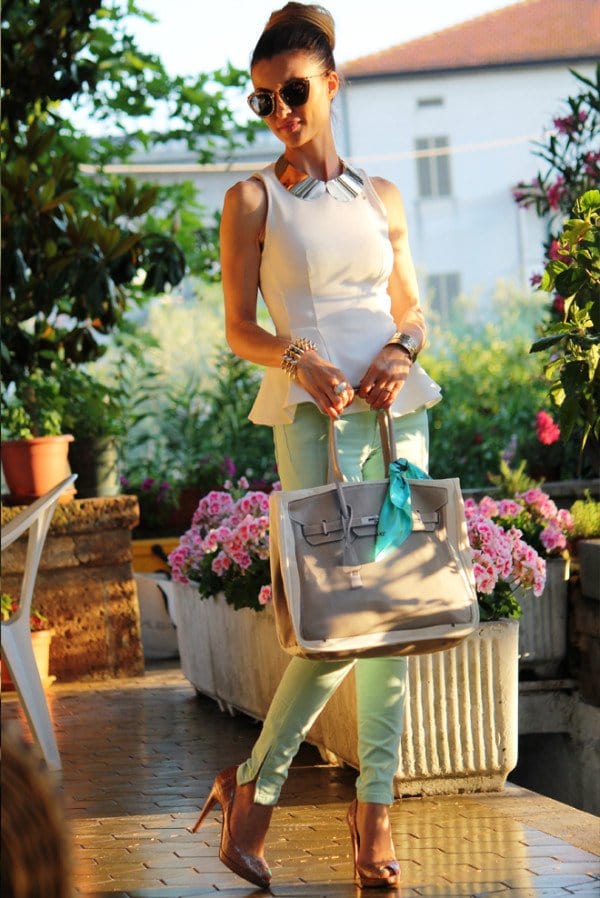 source
Bold colored pants
This season everything is in the sign of boldness. Bold colored trousers are among those must-have pants for every modern woman who dares to insert color in her everyday look.  More and more fashionable women got absolutely crazy about the trend of wearing bold colored pants.  Bold colors make you feel more happy and confident because of the intensity of their hues. Show the world who wears the pants by choosing a pair of bold colored trousers. Style them with other bold colors creating a color-blocking look. Or, keep the rest of the outfit simple to make the pant the statement staple.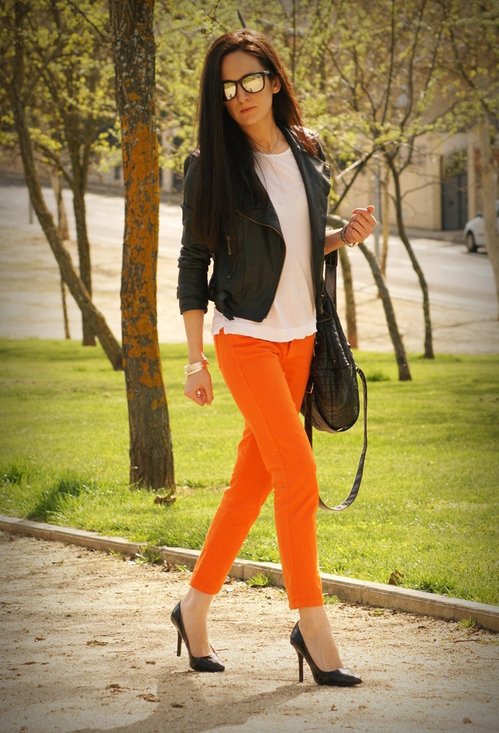 source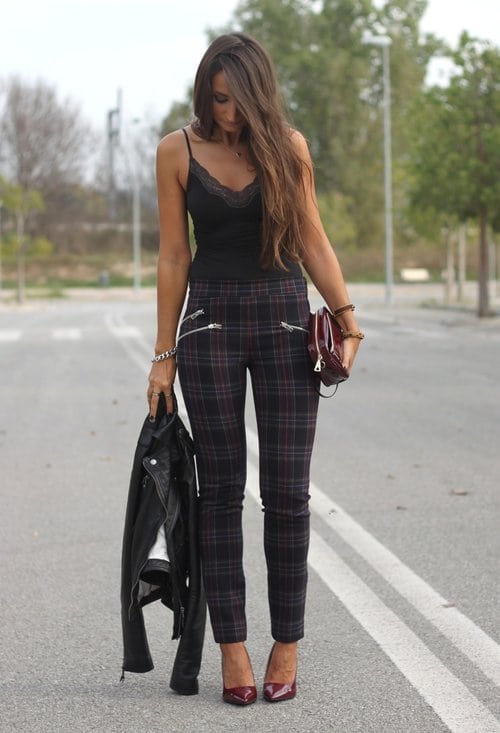 source
Wide-leg pants
One of the most favorite styles of pants for most women is making a comeback on big doors. We are talking about the so versatile bottoms: their majesty the wide-leg pants. One of the must-have pants for every woman's closet are definitely those popular wide-leg trousers that can be so easy worn absolutely everywhere. You can style them for the office, for a cocktail party, for walks with friends, family lunch… absolutely for every occasion. It all depends on how you gonna style them. Wear them with basic and slouchy tank tops from street walks. Keep thing elegant by pairing them with a chic white blouse fo the office.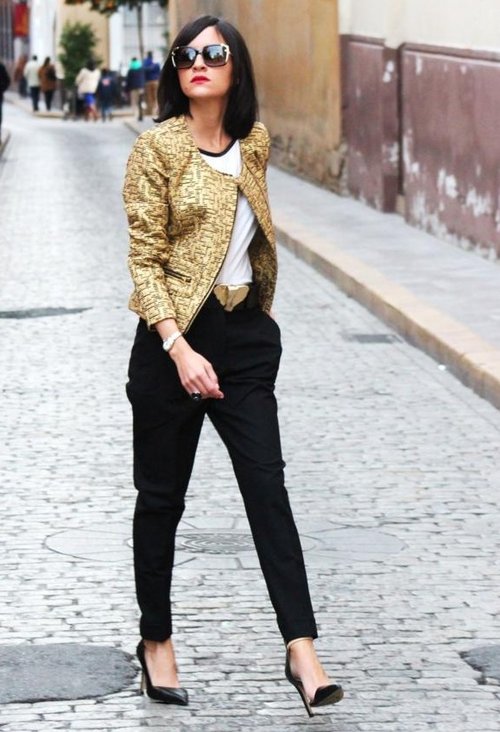 source